Cecilia Park – Hospitality


Description:
Construction of the hospitality component for the Cecilia Park Development, located on Remainder of the Farm Cecilia no. 2352; Remaining Extent of the Farm Bloemfontein no. 645 and Portion of the Farm Kwaggafontein no. 2300, on 166 ha of vacant land, near Langenhoven Park in Bloemfontein, Free State. The Project is to deliver 643 stands, consisting of a mix of residential; recreational and retail facilities; a hotel and boutique hotel, a place of assembly, business premises, a gymnasium and offices. Approximate GPS Coordinates: -29.121186, 26.158906.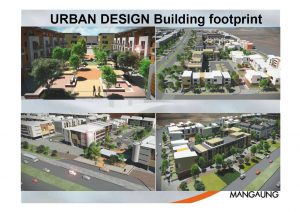 | | |
| --- | --- |
| Status | Region |
|   Procedural |  Free State |
| Category | Value |
|  Building |  Unknown at this stage |
| Industry | Timing |
|  Hospitality & Leisure |  2018 onwards |
| Sector | Class |
|  Public Private Partnership (PPP) |  Invited / Negotiated |
If you are a valued Projects subscriber, you can find more details about this Project here
If you are interested in becoming one of our subscribers, please visit our website.
To view notes with screenshots on how to use our website, please visit our Wiki site.
To view more articles, please visit our blog.
Social Media adventurer exploring new frontiers and learning how to survive. Tongue in cheek and mischief are the order of any good day topped with a sprinkling of laughter.