The Art of Finding Business

I think most people like to think of themselves as Artists. Or at least like to feel they are creative in some way (don't burst my bubble). There are some people who make finding and doing business a work of art. It is done with such eloquence and momentum that it feels seamless. I often wonder what it would feel like to have that skill?
With that in mind, I decided to put some facts together to keep a reminder for myself on how finding business can be an art form I can cultivate….
Without further ado ladies and gentleman, please find your creative notes below :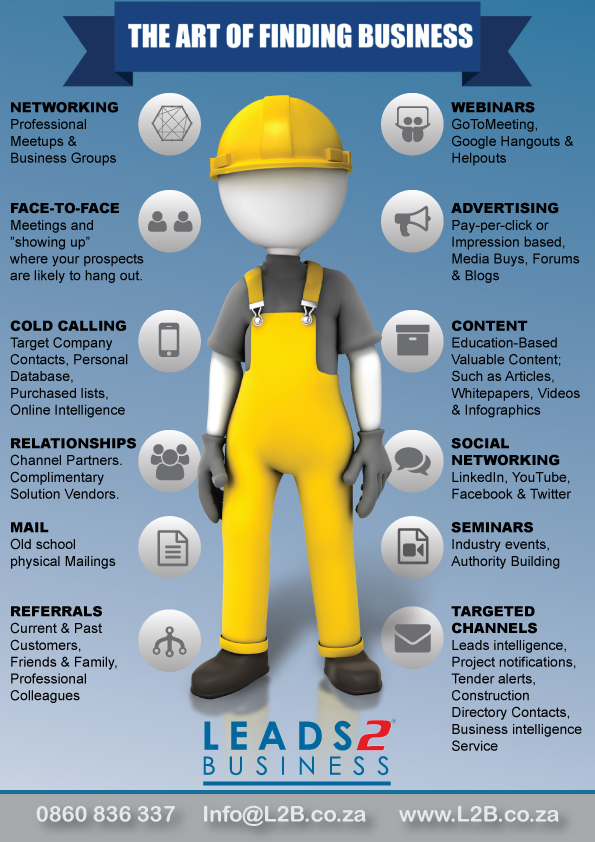 I hope this has been helpful to you. Please feel free to share this to any business groups and please comment on anything you utilised to find business in your industry.  Until next time … 🙂
If you are interested in becoming one of our subscribers, please visit our website.
To view notes with screenshots on how to use our website, please visit our Wiki site.
To view more articles, please visit our blog.
Social media adventurer for Leads 2 Business, exploring new frontiers and taking new ground. "Not all those who wander are lost." JRR Tolkien