If the Construction Industry is your bread and butter it is imperative to know where you fit into the Project Lifecycle and at what stage you would get involved. Before we can see who fits in where we need to understand each stage correctly by looking at the Project Synopsis.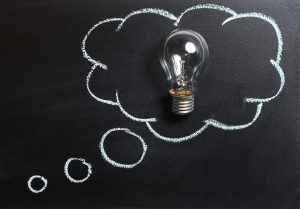 Conceptual – These are the very early stages where the Project is still only an idea or concept.
Key factors to consider at this stage are:
• What are we building?
• What studies need to be done such as Feasibility?
• Is funding secured?
Environmental Consultants, Town Planners & Geotechnical Consultants would benefit most from this early stage.
Procedural – This stage is where the securing of various applications occurs. The developer will also start looking at appointing his Professional team.
Key factors to consider at this stage are:
• How far is the EIA?
• What is the address of the new Development?
• Does the new development require rezoning?
• Are there any appeals?
Market researchers, Town planners, Property Developers and Quantity Surveyors would benefit most from this stage.
Design – This is once an Architect and/or Quantity Surveyor has been appointed. The full design team will now start drawing up the plans as well as the Bill of Quantities for the new development.
Key factors to consider at this stage are:
• What Professionals still need to be appointed?
• How many levels will the development have?
• What the value of the entire project?
• When will this be going out on Tender?
• What type of Tender will it be?
• How many Tenders are needed?
Individuals that offer Professional Services that would benefit most at the design stage of a Project. This includes Architects, Quantity Surveyors, Engineers, Interior Designers, Landscape Designers & Project Managers.
Tender – The Tender stage of a Project is different to a notification to Tender. The Tender stage of a Project refers to the Main Civil and/or Building Tender that will need to be finalized before construction can go ahead. There are different Types of Tenders which will need to be established, namely, Open Tender, Invited Tender & negotiated Tender.
Key factors to consider at this stage are:
• What type of Tender is it?
• Will the civil tender and building tender be separate?
• Ensure all approvals have been received?
• When will the site inspection be?
• When is the award anticipated?
• The anticipated date construction will need to commence?
Main civil and building contractors will benefit most from this stage as they will want to be awarded the development by the company in charge. Vendors, Subcontractors & suppliers will also benefit from this stage as they will have the opportunity to price to the Contractors tendering in hope of being used once the Award has been made for the development.
Awarded – The main contractor has now been appointed and needs to finalise all the subcontractors and suppliers before construction can commence.
Key factors to consider at this stage are:
• When is completion due?
• Have all the terms & conditions have been met?
• Are guarantees and surety in place?
• When can we start on site?
Subcontractors and suppliers will benefit most from the Awarded stage of a Project. They will now have a company they can negotiate with for business to supply or subcontract through.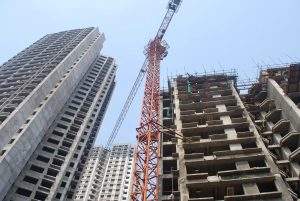 Underway – The contractor is on site and construction has commenced.
Key factors to consider at this stage are:
• Are we on schedule?
• Ensure timing is correct?
• Is there a change in scope of works?
Since construction has commenced all the relevant subcontractors will be involved at this stage. Companies such as furniture manufactures, facilities management, IT / Telecom companies, security & cleaning would benefit once the building is almost complete as this is the time when these smaller necessities fall into place. Certain subcontractors would also only fit in during this late stage as they will assist with the personalization of the building before the keys are handed over.
Sources:
I have been working at Leads 2 Business for 10 years of which 8 have been as the Sales Manager. I enjoy every aspect of my job and strive to hold the L2B flag high in all I do.