Let's Talk Limpopo
Limpopo as we know it today used to actually be called Northern Transvaal before 1994.
The Province is very well known for its arts and crafts. Though very interesting today we will be looking at some of the construction projects taking place in this province.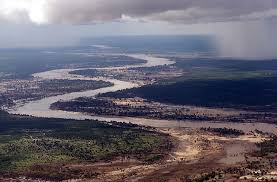 The following will give you a bit more insight into the projects currently happening in Limpopo.
Mutshedzi RWS:
This project is currently in Phase 3 and is for Raw water supply in the Vembe District Municipality.
Status for this tender is currently is the Tender stage and is classified as an Open Tender.
For more detailed information on this tender please see PPA 25909 on the Leads 2 Business website
Mokopane Vanadium Project:
This project that is currently in the Procedural stage falls within the Mining industry.
Vanadium is in the process of completing the feasibility studies for this Limpopo based project by later this year.
Approval of this project allows for the extraction of a range of different valuable minerals.
For more detailed information on this project please see PPA 15637.
Alverton Mine;
Although the project is still in the Procedural stage, this most definitely one to keep an eye on if you're looking at the Mining industry.
To follow the progress of this project please see PPA 22451.
---
To view more Articles, please visit our Leads 2 Business Blog.
If you are interested in becoming one of our subscribers, please visit Leads 2 Business.
To view notes with screenshots on how to use our website, please visit Leads 2 Business Wiki.
Genevieve Smith, I have been working at Leads 2 Business for just over a year now. I work in the Johannesburg office as an account coordinator.