Are you a Contractor or Buyer? View our infographic on L2B Leads 2 Quotes and Subscribe today to take advantage of all the benefits.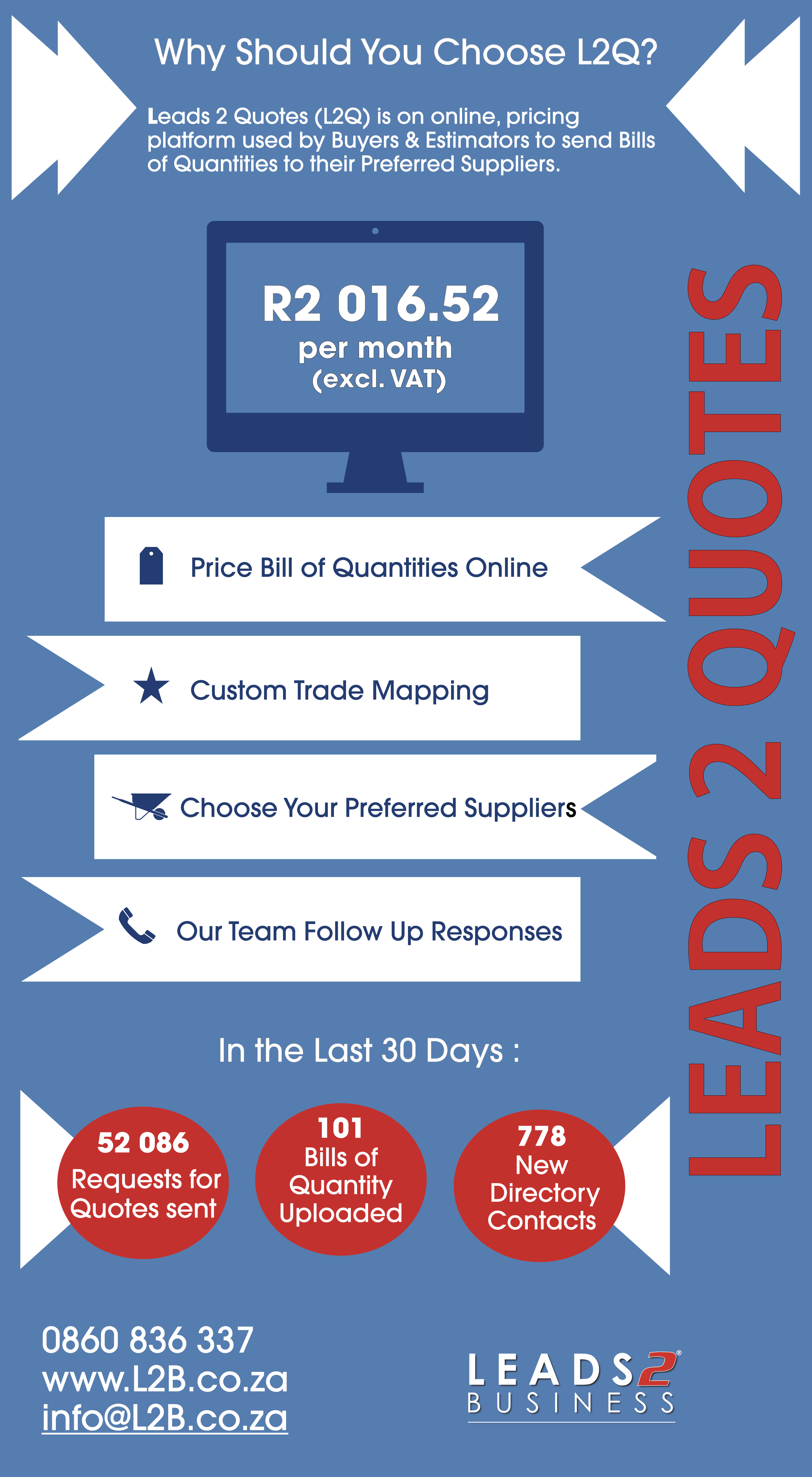 ---
To view more Articles, please visit our Leads 2 Business Blog.
If you are interested in becoming one of our subscribers, please visit Leads 2 Business.
To view notes with screenshots on how to use our website, please visit Leads 2 Business Wiki.
I have been working for Leads 2 Business, in the Private Projects Department, for 10 years this July. I am Deputy HoD for Private Projects. Researching mining projects and projects through-out the African continent are my areas of research and I find them most interesting.