What is Planning?
Planning means analysing and studying the objectives, as well as the way in which we will achieve them. A process of organising your goals which involves decision making about desired ways and means to achieve these goals. It provides direction for action and ensures that goals and objectives are clearly defined so that they act as a guide for deciding what actions should be taken and in which direction.
Why is planning important?
It helps us achieve our goals and allows for more efficient use of time and other resources.
Characteristics of Planning:
Goal-Oriented
Looking ahead
Intellectual process
Involves choice and decision making
The primary function of management
Pervasive
A continuous process
Recognizing the Advantages of Planning:
Gives a sense of direction
State / Focuses attention on objectives and results
Establish a basis for teamwork
Help anticipate problems and cope with change
Provide guidelines for decision making
Serves as a prerequisite to employing all other management functions.
Planning Made Easy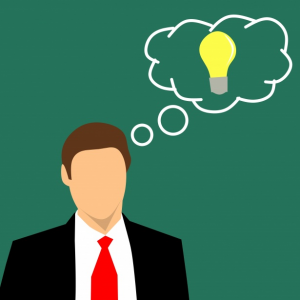 1) Idea:
Its starts with having an idea. Having an idea is important, without ideas progress is not possible, change does not happen…Therefore, the more ideas you have, the more you should expect to grow.
2) Analyse:
This involves collecting and analysing the information you will need to decide on a goal and purpose that is:
Relevant to your target community
Realistic in terms of what is possible and likely to make a difference; and
The most effective and appropriate contribution given the current situation you want to change.
3) Forecast:
This is a technique that uses collected data and inputs to make informed estimates that are predictive in determining the direction
of future trends. Forecasting can be used to determine how to allocate budgets or plan for anticipates expenses for an upcoming Civil Works for the Upgrading of the Kabale – Lake Bunyonyi and Kisoro – Mgahinga (33.5km) period of time.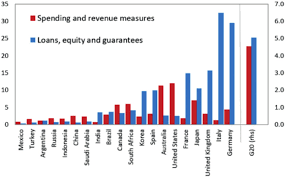 4) Develop – Practical Implementation of plan  / idea:
These are the strategic measurable criteria that are used to evaluate objectives. By using the below method:
Develop objectives
Develop tasks to meet the objectives
Determine resources needed to implement tasks
Create timeline
Determine tracking and assessment method
Finalise plan
Distribute to all involved in the process
5) Implement:
This step involves detailed planning about how to / or how you will implement the strategies you have decided on. You will mostly use decisions about the most effective strategy to achieve each objective to decide:
What major activities will take place or will be needed
Who will be responsible
By When should activities be completed
What should be set and what specific resources will be needed for the activities required to achieve each strategy
6) Evaluate:
This step involves planning how you will determine your progress and what has been successfully achieved. This needs to be done at the. It also ensures that you have a clear and agreed basis for assessing what was actually achieved and your progress along the way. In this step you will use your needs  analysis and overall plan to finally decide:
What criteria or indicators you will use to  progress and achievements in relation to your purpose and specific objectives
When you will monitor progress and evaluate achievements
Where and from you will get the information you need
Who should be involved in monitoring progress and evaluating achievements; and
How you will collect the information you will need.
Once you have made these decisions, you will have completed the planning processing. Now all that is needed is to summarise your plan in a neat, clear and easy to use form so that it is a useful record and guide for all those who will play a part in implementing it successfully.
---
To view more Articles, please visit our Leads 2 Business Blog.
If you are interested in becoming one of our subscribers, please visit Leads 2 Business.
To view notes with screenshots on how to use our website, please visit Leads 2 Business Wiki.
I have been working at L2B since March 2014 and my current position is Content Researcher - Africa Department and Classy is the best word that describes me.