What is the definition of a trend? A general direction in which something is developing or changing or something that is popular. While a trend usually refers to a certain style in fashion or entertainment, trends can be found in any industry and seeing as we are in the building and construction industry, we thought it would be fitting to have a look at some Construction Trends in 2022…so let's go:
1. Updated safety measures – The wearing of face masks is not a new thing at construction sites, prior to the Covid-19 pandemic. It is now the standard to wear face masks on-site as well as having your temperature scanned, workplace cleanliness on a stricter level, coronavirus testing, social distancing and a few other safety regulations. Safety-related technology is also on the increase, which includes a few of the following:
Drones – which can access hard to reach areas.
Robots – which can handle tasks that bring about injuries such as scaffolding construction and bricklaying.
Environmental Sensors – which can detect wind, heat and noise and provide warning signs/signals to evacuate workers and in case of an emergency or natural disaster, move high-cost construction equipment.
Wireless Sensors – Construction workers' personal protective equipment such as vests, hard hats, gloves will have sensors and trackers instilled in them, and keep track of workers vital signs, movements, slips or falls. This ensures the safety of workers and immediately notifies safety managers when workers are at risk of injury.
2. Green Building – What is Green Roofing? A green roof is a roof of a building that is partially or completely covered with vegetation and a growing medium that is planted over a waterproofing membrane.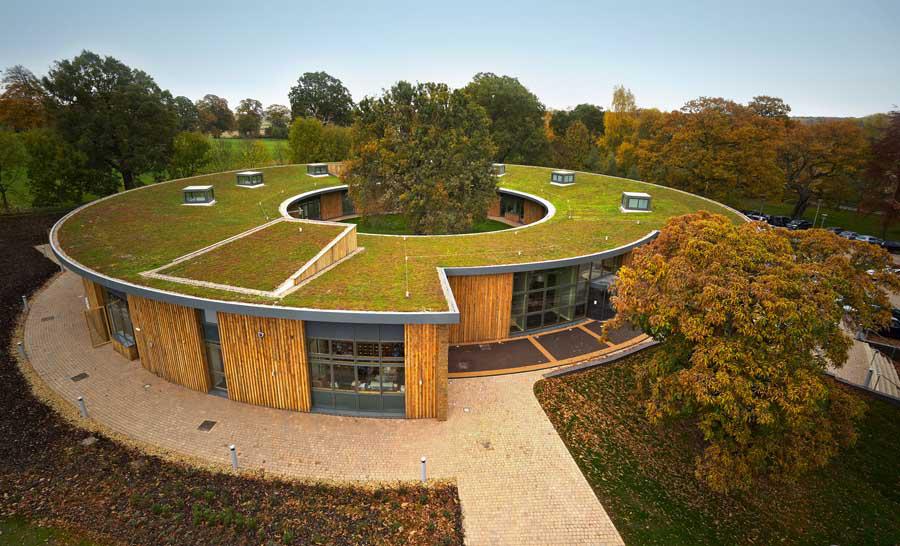 Green roofs are becoming more and more common. They offer huge environmental benefits, such as Reducing temperatures of the roof surface and surrounding air, providing shade, improving stormwater management, insulating the building reducing the need for air conditioning in summer and providing insulation in winter, improving air quality, and lasts two to three times longer than a normal standard roof.
3. 3D Printing – Definition: Using an automated machine (3D printer), the structure of a construction project is automatically printed on a layer-by-layer basis.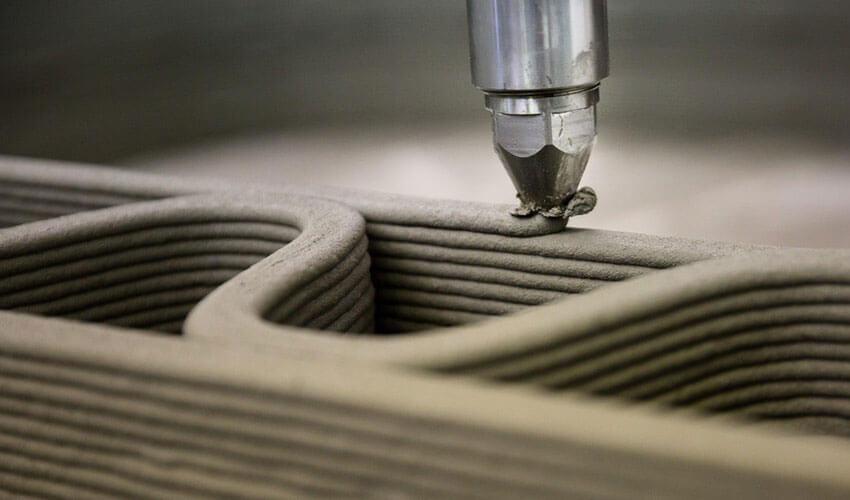 3D printing of homes hasn't been done on a big scale as yet but there is definitely growth in it. 3D printing is mostly used for building low-cost and emergency housing is usually more affordable and faster than the conventional methods. A few more advantages are reduced material costs, cheaper construction overall, reduced injury, and many more. This is definitely a construction trend to look out for as it also reduces waste, has exceptional turnaround times and has the capacity to mass print designs without changing machinery.
4. Finding and Retaining Workers/Labourers – A shortage of workers is nothing new according to many in the construction industry. Not having enough workers can slow down the construction process hugely, which then affects customer satisfaction and poses consequential risks to companies when taking on new construction projects. So the way of solving the problem and tackling this challenge will include paying competitive wages and benefits, offering bonuses and incentives, worker development, training programs, better tools, etc. These are just to name a few.
5. Smart Cities – In general, a smart city is a city that uses technology to provide services and solve city problems. A smart city does things like improve transportation and accessibility, improve social services, promote sustainability, and give its citizens a voice. A few advantages of smart cities are more job opportunities, better transport services, efficient public services, the decline in crime, improvement of infrastructure, and a few more. However, there are also a few disadvantages of smart cities such as Social control and limited privacy. Smart cities have been defined as "high-tech intensive" urban developments that can link people and data to improve a city's economy and quality of life.
Sources
Ace Work Gear
Method. me
Wikipedia
Green Builder Media
---
To view more Articles, please visit our Leads 2 Business Blog.
If you are interested in becoming one of our subscribers, please visit Leads 2 Business.
To view notes with screenshots on how to use our website, please visit Leads 2 Business Wiki.
I started working at Leads 2 Business in May 2013 in the Africa Tenders Department. I worked my way to the Leads 2 Quotes Department in September 2016 and have been there ever since.