What is the Uganda Standard Gauge Railway Project?
Uganda is revamping it's 100-year-old railway lines to improve cargo transport in the country. The 1266 km meter-gauge rail line was built by the British during colonial times to transport copper. The condition of the rail network deteriorated due to economic instability and political upheaval. The railway line will now boast a length of 1724 km linking the country to the neighbouring countries of Kenya, Rwanda, Democratic Republic of the Congo and South Sudan.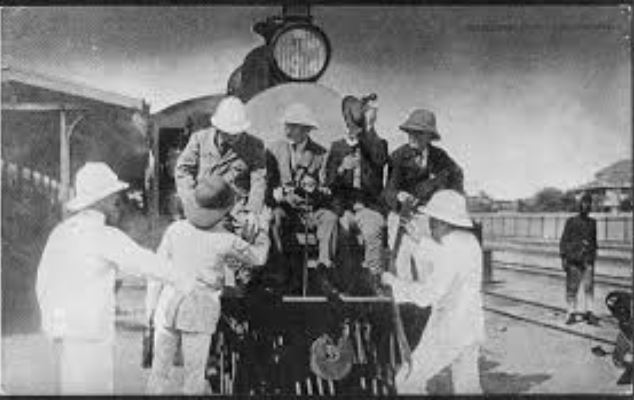 The railway will consist of 4 major sections:
Malaba–Kampala Section: Also referred to the Eastern Line, this stretches from the border of Kenya at Malaba through Tororo and Jinja to end at Kampala, Uganda's capital and largest city. Total distance of approximately 215km.
Tororo–Gulu Section: Referred to as the Northern Line this would extend from Tororo and go through Mbale and Lira to Gulu, approximately 400kms in distance.
From Gulu, one line will continue North to Elegu and onto Nimule and Juba in South Sudan. The section in Uganda measures approximately 107km. Another extension stretches from Gulu to Pakwach to end at Goli the Border of the DRC with a distance of approximately 190km.
Kampala–Mpondwe Section: This referred to as the Western Line, starting in Kampala and passes through Bihanga in Ibanda District continuing on to Mpondwe at the border with the DRC, a distance of about 430km.
Bihanga–Mirama Hills Section: This also referred to as the South Western Line which stretches from Bihanga, through Ibanda and Mbarara to end at the Mirama Hills at the border with Rwanda, a distance of about 205km.
Costing of this project was quoted at a staggering USh45.6 trillion (approximately US$13.8 billion). Funding has not come easy for this project as Uganda has approached China again in 2019 in a resubmission for a loan which was rejected by China's Exim bank. The project is now expected to be completed in 2025.
To get more information on this monitor the Project on the Leads 2 Business website PPA 15831.
If you would like to subscribe to our services contact me on 033 343 1130 or sharikar@l2b.co.za
Sources: Wikipedia
---
To view more Articles, please visit our Leads 2 Business Blog.
If you are interested in becoming one of our subscribers, please visit Leads 2 Business.
To view notes with screenshots on how to use our website, please visit Leads 2 Business Wiki.
I have worked for Leads 2 Business from January 2015 till present. I work for the Leads 2 Quotes Department for Directory and Control List.