How to use the calendar

In this busy lifestyle, it is so easy to forget appointments, especially when handling various tenders and projects on hand. Thanks to Leads 2 Business we have a solution to help you not miss out on any of your site meetings and appointments that will help you get your foot in the door at the precise time.
You can thank us later!

Thanks to the Calendar feature that syncs your selected reminders to your emails it will make it easier for you to remember the important dates.
How do you utilise this feature you may ask? Easy!!!
Once you have opened up your selected Project or Tender that you are interested in.
You will see the Reminder Icons on your right adjacent to the Assigned Icon

And next to the Site Inspection and Closing Date for Tenders

Click on the Reminder Icon and a pop-up screen will appear as below.

You will then click on "Create reminder" which will take you to the next step which will give you a selection of options.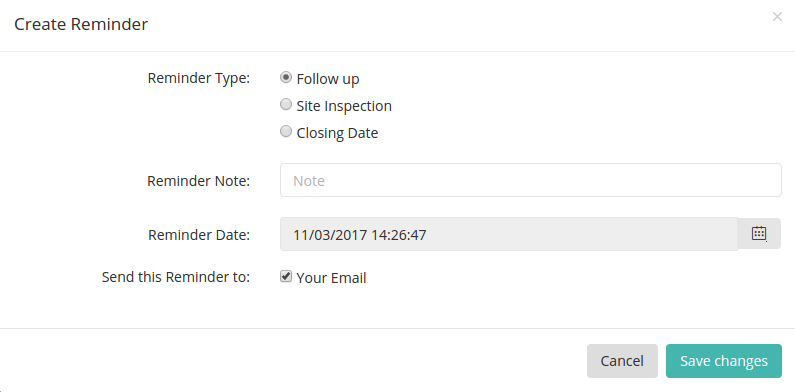 You then have the option to select the reminder you need and insert a small note if it is a follow-up reminder. The reminder can be sent to your email and your mobile phone (depending on your preferred method of communication). Please note the mobile reminder will only reflect should you have an active mobile number on your profile.
Once you have completed the steps above, click on save changes to save the reminder.
The reminder will then reflect on your calendar.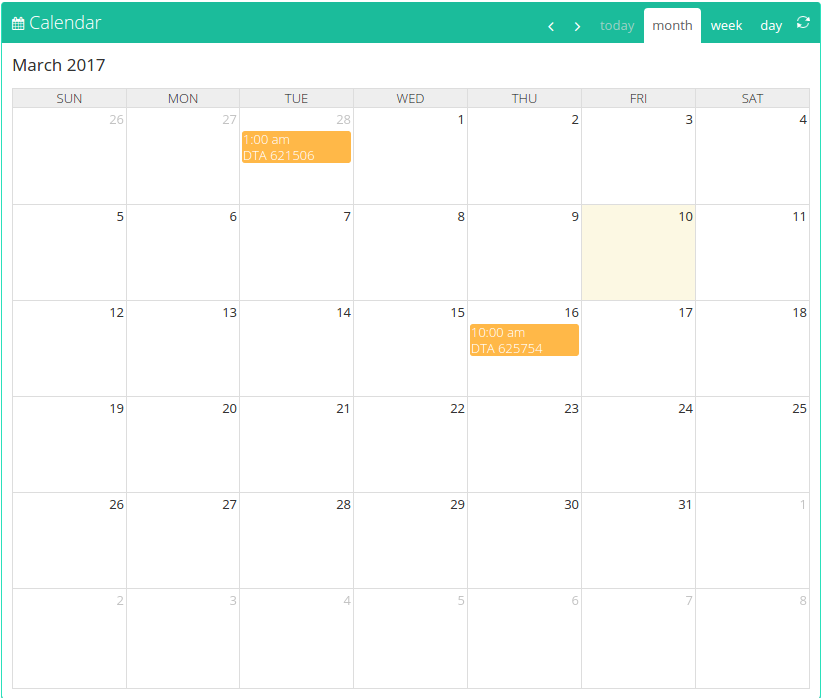 Please note the time reflected on your reminder is not the time your reminder will be sent to you.
The reminder will be sent to you on the morning of the reminder date so you can plan your day more efficiently.
The website also has a Download ICS function on the calendar that can assist you to synchronise your reminders with your email Calendar, given that your program is compatible, for eg. Outlook.
You can use this in the following steps:
Click on the "Actions" icon on your calendar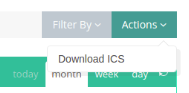 Once you click on "Download ICS", it will give you a range of calendar selection, selection the option you prefer and apply.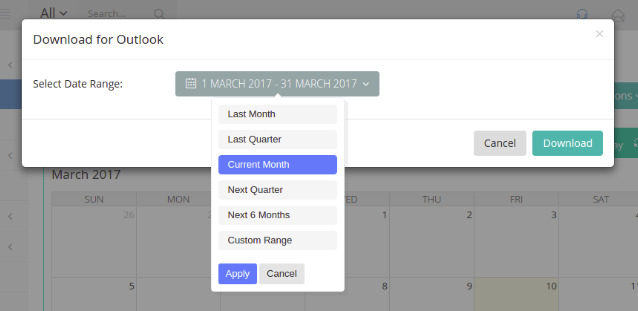 So there we have it, now you have no excuses to miss any appointments and get the ball rolling on prospective tenders and projects.
If you are interested in becoming one of our subscribers, please visit our website.
To view notes with screenshots on how to use our website, please visit our Wiki site.
To view more articles, please visit our blog.
I have worked for Leads 2 Business from January 2015 till present. I work for the Leads 2 Quotes Department for Directory and Control List.