Common Causes of Construction Delays

Did You Know?
Common causes of Construction delays
What is construction delay?
In construction projects, as well in other projects where a schedule is being used to plan work, delays happen all the time. It is what is being delayed that determines if a project, or some other deadline such as a milestone, will be completed late.
Construction delays can be very costly and can reduce your company's turnover, in a worst case scenario your firm could be ruined by liquidated damages. Liquidated damages is a sum of money (agreed-to and written into a contract) specified as the total amount of compensation an aggrieved party should get, if the other party breaches certain part(s) of the contract in this case if a work delay cost your client money. It also gives your company a bad image showing you are disorganized and unprofessional, and the client could even give your company a bad reference and word of mouth travels very fast ruining your company's name which you definitely do not want.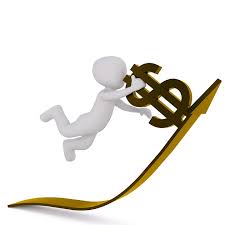 Your company can try to avoid some type of construction delays by recognizing their most common causes and working to mitigate those factors before they take effect.
Planning is crucial so you better have a good project manager, you'll also need to depend on analytics and close oversight to determine when things are falling behind and make the right decisions to keep your project on track.
Here are the 5 most common causes of construction delays
Poor Weather
Oh yes mother nature, the weather is something we can predict but it's not so predictable if you get what I mean. Yes we have a weather forecast to assist with the planning of our projects but it can change at any time.
Unfortunately you won't be able to use the weather as an excuse if you are busy with indoor renovations and running behind on schedule.
For outdoor projects, however, poor weather like rain or snow can leave you way behind schedule, threatening your already-slim profit margins with each passing day.
Any one want to take a dip?….. In a mud hole that is! If you're busy with an excavation project and there's some rain a freshly dug hole can turn into a mud pit ready to swallow an excavator or any other machine you drive into it. Hungry much?
And no high rise construction or roof is going to get done with high winds. Good luck to you if mother nature is very angry, because there's no end to the delays that can result from flooding, or worse, a Tornado or Hurricane.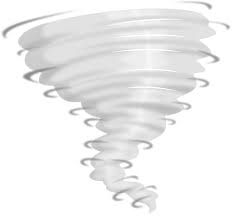 You'll have to build allowances for natural disasters into your contracts to ensure that you don't end up paying liquidated damages because of a storm. Rescheduling activities like concrete pours in accordance with the weather schedule is also a good idea, and you should always keep water pumps at a job site so you can dispose of any water that accumulates and gets in the way.
Budget and Resource Shortages
No more funds available…..eeeeek
Running out of money is a very bad scenario for a construction firm that's in the middle of a project, especially when the client has already paid and you're digging into your own pockets to get the job done.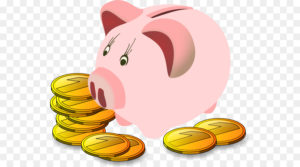 It is important that construction project managers have access to costing software that will not under cost projects and put a company in the red. One must be well informed about updates on the firm's financial health in order to ensure that projects don't eat up the budget.
Banks can also be flexible with providing loans, especially if you're an established firm with collateral to offer. This last resort works well if you need your hands on some cash to purchase the last materials for a project, pay workers, and avoid a costly delay.
Overbooked Crews
Check your diary ! Over booking projects and firms taking on more than they can chew can end up with projects falling behind as their exhausted employees drive around from job to job each day trying to get everything done.
It's great to be ambitious about your goals, but everyone has limits, and you may find that hiring more crews lightens the load for everyone, avoids delays, and keeps morale higher throughout your firm.
Unreliable Subcontractors
Time is money.
Workers that waste time on the job are a plague not only in the construction business but any industry.
One may not always be to blame as they may lack the tools, training or experience that's needed to get the job done efficiently, but on the other, they may spend too much time chatting, on a coffee break or even better a chocolate break and lose focus on the importance of timeliness on the job.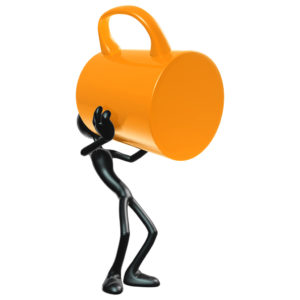 It's important to invest in full-time employees making sure they know the processes and what's expected of them, and hold them accountable for producing results on a daily basis. If you set high standards and don't allow excuses, you'll see how quickly production increases. You will surely reap what you sow.
Having the right equipment is very important as well, this being said the maintenance of these plant and machinery is imperative.
Unexpected Changes
Unexpected changes are always going to be a part of the construction business. Sometimes a requirement for the project emerges that was different from what was expected, and sometimes the customer asks for something extra and it isn't possible to say no.
Managing expectations is the crucial skill when it comes to building unexpected changes into your schedule. Let the client know about the change, why it's needed, and what kind of delay it will cause. If the client requested the change, let them know that a deadline extension will be required in order to make it happen, or suggest a bonus for incorporating the change into the existing work schedule.
Sources:
Image 1
Image 2
Image 3
Image 4
Esub
Wikipedia
To view more articles, please visit the Leads 2 Business Blog.
If you are interested in becoming one of our subscribers, please visit Leads 2 Business.
To view notes with screenshots on how to use our website, please visit the Leads 2 Business Wiki.
I have worked for Leads 2 Business from January 2015. I started in the Leads 2 Quotes Department for Directory, in January 2020 I was promoted to the Deputy Head of Department for Leads 2 Quotes and in July 2021 I was promoted to the Accounts Department as a Debtors Administrator. I enjoy time with my family creating memories, I like to socialize but also enjoy time to myself so I try to keep a balance by indulging in some quiet time when I can. I see myself as a realist, amazing wife and awesome mom…I am sure my family would agree.