How it's going – 2021
We've already completed one month in 2021. How productive have you been so far? I've seen so many posts this year with people saying they simply don't feel motivated or productive at all while using the phrase "February is the new January". That's basically the 2021 version of I'll start next Monday, right?
Let's Break it Down
Dan S. Kennedy defines productivity as follows: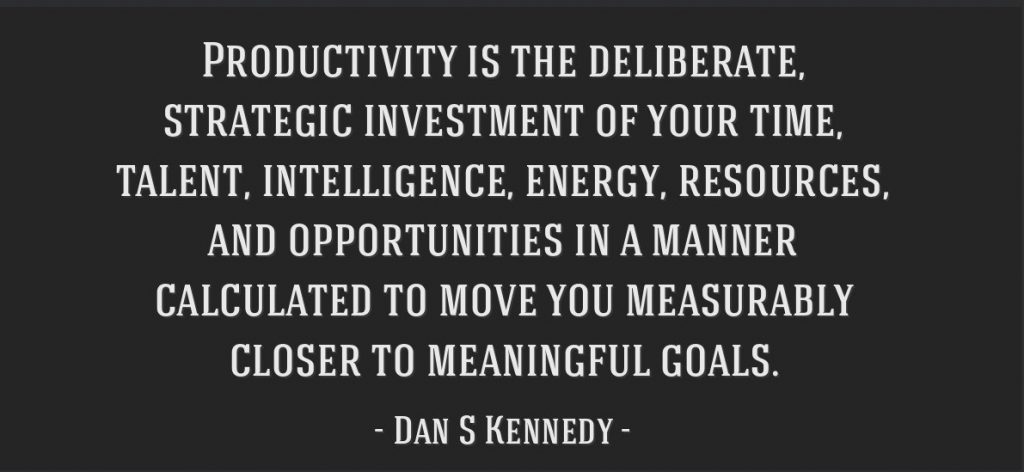 Enter Your Essential Guide to Productivity: tips with optional further reading links because as we know, "Time is money". For further motivation (to keep reading), the benefits of productivity include reduced stress, increased engagement and improved self-confidence and who doesn't want more of all that?
Productivity Tools
Right off the bat lets start with some productivity tools that I use (do you use any of these?):
Trello – for organizing and prioritising projects
Slack – communicate, share files and connect with apps easily
Grammarly – an AI-powered writing assistant that helps with spelling, grammar and more
Google Keep – capture notes and get reminders
Google Docs Editors – Google's office suite which includes Google Docs, Google Sheets and more
Google Workspace Suite –  collaboration tools like Gmail, Calendar, Meet, Chat, Drive, Docs, Sheets, Slides, Forms, Sites and more
Skype / Zoom – video communication and collaboration
AnyDesk / TeamViewer – remote desktop sharing and file transfer
Dropbox – file Storage and Sharing
Productivity Tools are great but in the end, they don't make you productive they just assist with the process. So what does? One commonality that stands out after research is MINDSET. As we all know the mind is powerful so it's no surprise that this is the main component for productivity.
Your Essential Guide to Productivity
With only so many hours in the day, you want to use them in the best way right? So, let's keep it short with 10 Tips:
Start – this one is obvious, to be productive you have to start somewhere
Plan – create a detailed breakdown of how you plan to achieve goals and focus on these
Be Deliberate – be conscious and intentional with your actions
Deadline – set goals with completion dates in mind
Accountability & Tracking – take accountability and track your progress
Workspace – this goes without saying but creating and maintaining a space that assists you without distractions
Take Breaks – breaks help you to de-stress, re-charge and re-focus
Fuel – your body (and brain) needs fuel to perform optimally
Stop Multitasking – according to science multitasking divides your attention and impairs your ability to function optimally
Say No/Delegate – not everything is equally important so prioritize or delegate
In Conclusion
Keep in mind no project or initiative is perfectly planned even though it may seem that way from the outside looking in. Work hard and do your best. Your customers and/or colleagues will tell you where improvements are needed which means you'll get the opportunity to improve things that actually matter.
In the name of #KeepingitReal and #Authenticity, I personally struggle with taking breaks, not multitasking, saying no/delegating and on top of that I am a perfectionist. If you're the same, remember you are a work in progress so don't beat yourself up when you fall short. Get up, dust yourself off and remember consistency is key. Find methods/techniques that work best for you and you'll see changes.
WATCH The Science of Productivity from AsapSCIENCE on Youtube for a scientific take on Productivity.
Sources/Further Reading:
Personal Productivity eBook
EmpMonitor
Paldesk
DoIT
INC
HeySpace
---
To view more Articles, please visit our Leads 2 Business Blog.
If you are interested in becoming one of our subscribers, please visit Leads 2 Business.
To view notes with screenshots on how to use our website, please visit Leads 2 Business Wiki.
Millennial Mom + wife living the hash-tag life. Remember: If You Fail - Fail Forward