Why we love Green (and you should too)

Let's start with a simple explanation of what green is.
"Going green means to pursue knowledge and practices that can lead to more environmentally friendly and ecologically responsible decisions and lifestyles, which can help protect the environment and sustain its natural resources for current and future generations."
Let's take a look at some reasons of why we love green:
In the long run, you are doing the right thing for the environment. You are creating a cleaner and brighter future for your children and generations after.
Anytime you choose to walk, ride a bike, or take public transportation, you reduce (or totally eliminate) the carbon dioxide and particulate emissions created by driving a gas- or diesel-powered car.
Cost saving is always a big positive when it comes to going green – this can be achieved by moving over to digital files instead of continuously using paper.
Healthier work places for employees is a benefit indeed. Not only do employees think higher of the company as well as the employer, they tend to work for the company a lot longer.
By not inhaling all the harmful emissions there would usually be, there tends to be a lot less health issues
Tax credits can actually be added by companies that join the going green initiative, this includes using more environmentally friendly products, solar energy and many more.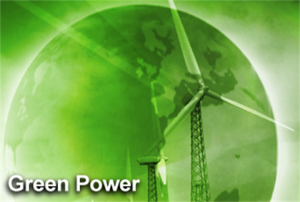 Consumer demand
A company that has made the choice of being green conscious tends to be more in demand not only by consumers but by investors as well. Simply for the facts that it reflects well on them that they are trying to make a difference.
When a company goes green they tend to save money on utility costs. This does not necessarily mean using solar energy alone, you can also replace normal light bulbs with an energy saving light bulb.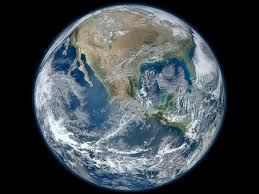 Going green tends to help a company's public image as well.
People tend to talk more about the good a company is doing when it comes to going green. I am sure you would rather have consumers talk about your company in a positive light instead of being known as just another company harming the environment and not caring.
Insurance companies tend to favour green companies more than usual, if your company or home has gone green or is making an effort to do so, some insurance companies tend to offer you a discount on your premiums.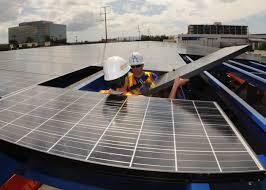 Here are some companies that also love green:
1) Greenfin Financial Services (They finance smaller households to acquire solar installations)
2) Coca Cola (Designed new cans that can save up to 15000 tons of aluminium a year)
3) Dell (Most of their packaging materials are recyclable)
4) Honda (Started making more hybrid models available to consumers)
When looking at all the different reasons & benefits of why we love green, I think it is safe to say it really is the better choice.
So go ahead and love green we definitely do!!
Sources:
http://www.worldwatch.org/resources/go_green_save_green
http://www.thrall.org/special/goinggreen.html
https://www.conserve-energy-future.com/21-good-reasons-to-go-green.php
http://hummingbirdinternational.net/10-companies-that-efficiently-went-green/
If you are interested in becoming one of our subscribers, please visit our website.
To view notes with screenshots on how to use our website, please visit our Wiki site.
To view more articles, please visit our blog.
Genevieve Smith, I have been working at Leads 2 Business for just over a year now. I work in the Johannesburg office as an account coordinator.