The key role of safety officers

Safety Officers and Their Functions:
Safety officer… Brrrrrr.… Just the mere words alone are enough to send cold shivers down any foreman's spine.
This important professional can close down a construction site within an hour if proper safety and precaution measures are not adhered to.
They do, however, form probably the most vital part of the whole operation – And that is ensuring the safety of all personnel on site.
We all know how quickly and easily accidents can happen, especially on a dangerous construction site, where accidents are almost inevitable. These officers detailed, pedantic and precautionary planning is an essential part of ensuring the safety of everyone involved in the project.
Not to mention the financial losses that are incurred with the insurance claims which lead to more financial losses caused by delays and it just grows exponentially worse from there.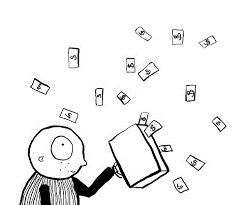 Reputations can be tested and destroyed, and the hardest hitting reality of it all…
People can die!
Remember the bridge that fell down over Grayston Drive in Sandton, Johannesburg, not that long ago? The first point of contact for the investigation was the Safety Officer!
Not sticking to the safety regulations is simply a lose-lose situation.
OK, now that I have scared everyone and put you all in a sombre mood, let's get serious and highlight just some of the important functions of a Safety Officer.
1. Creating and Implementing Safety Policies:
The Safety Officer with the assistance of managers and construction workers determine what policies are needed to help employers reduce the accident-related costs and prevent losses
due to any decline in productivity. They then finalize these policies and are responsible for alerting workers about any changes and monitoring of compliance.
2. Workplace Inspections:
Safety Officers are responsible for inspecting the interior and exterior work areas to determine if there are any safety hazards. In these inspections, they look for any broken equipment, damaged or unstable equipment, slip-and-fall hazards and any other potential hazards. They also observe workers to ensure that the required personal protective equipment (PPE) is being worn and machinery is operated in the correct manner and that the employees themselves are adhering to the company's safety policies.
3. Accident Investigations:
Should a workplace accident occur, a Safety Officer will conduct the investigation to determine why and how the accident happened. This includes questioning witnesses, accident site inspection and pictures may be taken of the scene for the comprehensive report he or she must write. They also then provide recommendations to prevent future accidents.
4. Training and Coaching:
Occupational Health and Safety Administration (OSHA) requires employers to provide training on multitudes of safety topics, ranging from fire prevention plans, hazardous materials handling to machine operations. Safety Officers need to identify training needs, develop the correct programs and then deliver these programs to the employees.
5. Last, but not least… Regulatory Compliance:
These standards have already been put in place by OSHA and Occupational Safety Agencies, and are a necessity on construction sites. This involves reviewing these already set out standards, implementing plans to meet those standards and follow all of the correct record keeping procedures.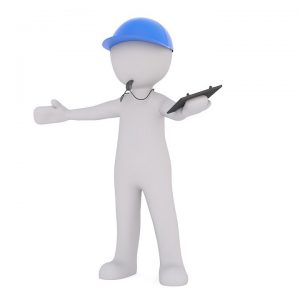 So as you can clearly see, these professionals play an integral part of keeping you and your workers safe.
Their job is your well-being!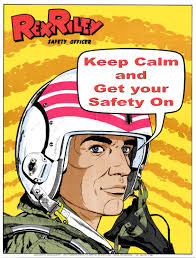 Sources:
http://work.chron.com/duties-safety-officers-13515.html
https://www.aiha.org/get-involved/…/IPRWG-SafetyOfficerResponsibilities.doc
http://www.claybrick.org/what-are-duties-construction-health-safety-officer
https://resources.workable.com/safety-officer-job-description
http://fspbusiness.co.za/articles/hse-representatives/your-health-and-safety-officer-has-seven-essential-responsibilities-are-you-familiar-with-them-7081.html
https://www.thebalance.com/what-is-a-construction-safety-officer-844595
If you are interested in becoming one of our subscribers, please visit our website.
To view notes with screenshots on how to use our website, please visit our Wiki site.
To view more articles, please visit our blog.
I am an Account Executive in our Gauteng branch. I have been with L2B for almost a year now and it has been one of the most rewarding experiences of my life. I am so passionate about people and being able to assist them grow their business with the use of our amazing system. It has not only given me an overwhelming sense of self fulfilment, but has also become my motivation to be the best person I can be each day. Thank you L2B and to all of our awesome clients!