Bella Riva Lifestyle & Golf Estate – Residential


Description:
Construction of the residential component for the Bella Riva Lifestyle and Golf Estate. Situated at the Fisantekraal Urban edge north east of Durbanville, in the Western Cape. The development will consist of a golf course, residential components, retirement village component, a plastic surgery facility supported by a hotel and spa facilities. A retail component and various recreational facilities such as children's play areas, BMX circuit, gym trim trail, indoor climbing wall, skate park, jogging trails, fishing and canoeing.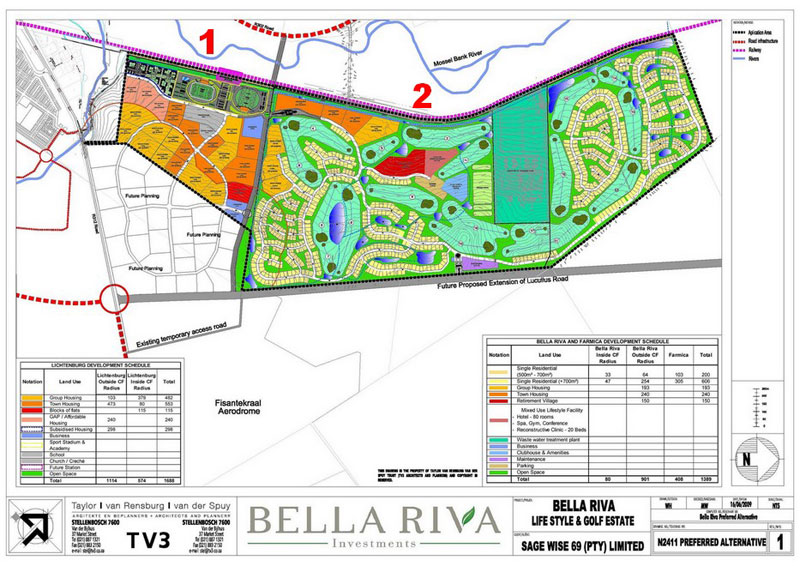 Status:

Design

Category:

Building

Industry:

Residential

Sector:

Private

Region:

Western Cape

Value:

R100 Million+

Timing:

2018 onwards

Class

Invited / Negotiated
If you are a valued Projects subscriber, you can find more details about this Project here
If you are interested in becoming one of our subscribers, please visit our website.
To view notes with screenshots on how to use our website, please visit our Wiki site.
To view more articles, please visit our blog.
Please follow and like us:
I have been working for Leads 2 Business, in the Private Projects Department, for 10 years this July. I am Deputy HoD for Private Projects. Researching mining projects and projects through-out the African continent are my areas of research and I find them most interesting.