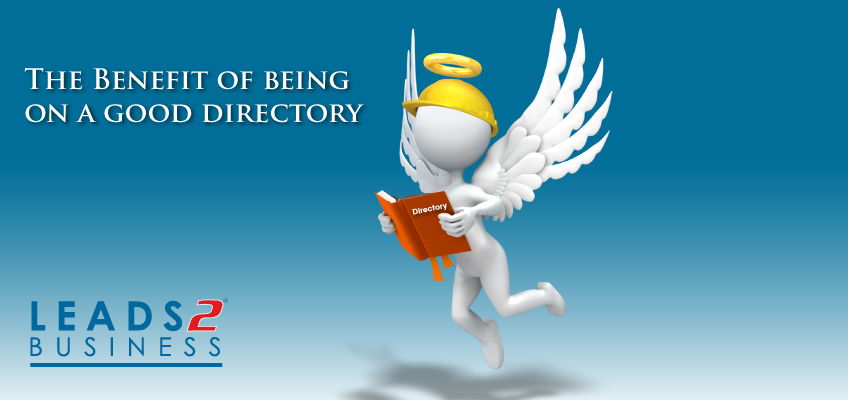 Believe it or not Directories fascinate me!
This interest began years ago as a kid when I use to spend my time reading our "national telephone Directory", so imagine my delight when I found myself working for Leads 2 Business, a Company who has the Biggest Construction Directory in the Country….. and then still be asked to run this department for them.
Now, there are a fair amount of directories out there, and I'm sure you have found yourself on one or more of these in the past, Did you find what you were looking for? Was it user friendly? When searching "Brick suppliers" did you end up on a bridal page rendering "No results"?
What I have found is very few of the directories are as specialised in construction as Leads 2 Business, we focus on Professionals, Contractors and Sub-contractors, with a vast array of trades, industries and regions to choose from.
The use of the common directory has moved away from simply trying to find a telephone number for your local plumber, to rather establishing business relations with key people in your industry.
Being able to look up a company and immediately having their information, not only contact information, but what that company has been working on, such as Tenders and private Projects, both past and current…. this is priceless!
This is only one side of the coin though, being on our Directory doesn't cost you anything, however the traffic our site experiences daily ensures that if your entry on our Directory is accurate you WILL at some point be viewed, whether it's through a direct Company search, a trade search, Contact search or even if your Company has been linked to our database through a Project or Tender….. you are going to be viewed! That's free advertising!
So next time you get a call from a Directory…. think before you insist on being removed because you "don't want to be harassed",surely no one goes into business to not be seen and contacted . So snap up the opportunity to be viewed and advertised for free!
Take a few minutes and update your details and reap the benefit of being on a specialised Construction Directory like our own 🙂
If you would like to find out if you are on our Directory is your information accurate? Or if you would like to be added please feel free to contact me on Directory@L2B.co.za
I look forward to hearing from you 🙂
"You have to do everything you can, you have to work your hardest, and if you do, if you stay positive, you have a shot at a silver lining." from: Silver Linings Playbook.