Thinking about Advertising with Leads 2 Business? Check out our infographic with 5 reasons to advertise today and keep an eye out for a more detailed blog next week.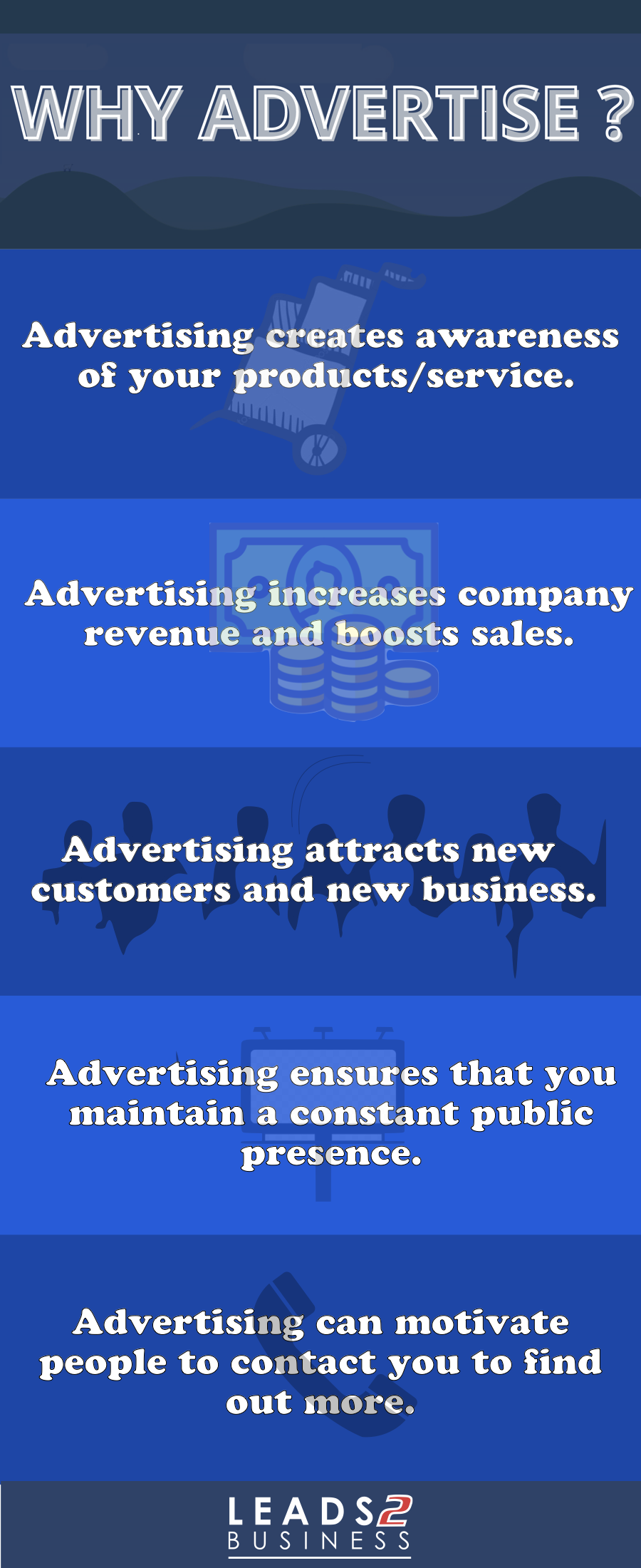 ---
To view more Articles, please visit our Leads 2 Business Blog.
If you are interested in becoming one of our subscribers, please visit Leads 2 Business.
To view notes with screenshots on how to use our website, please visit Leads 2 Business Wiki.
I had been working for Leads 2 Business, as Deputy HoD for Private Projects for over 10 years and now I am still with L2B, working in the Customer Relations Department as Advertising Co-ordinator and Digital Designer. A radical change and a challenge, but I am loving it!