Searching for "Tenders"…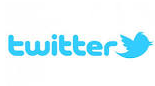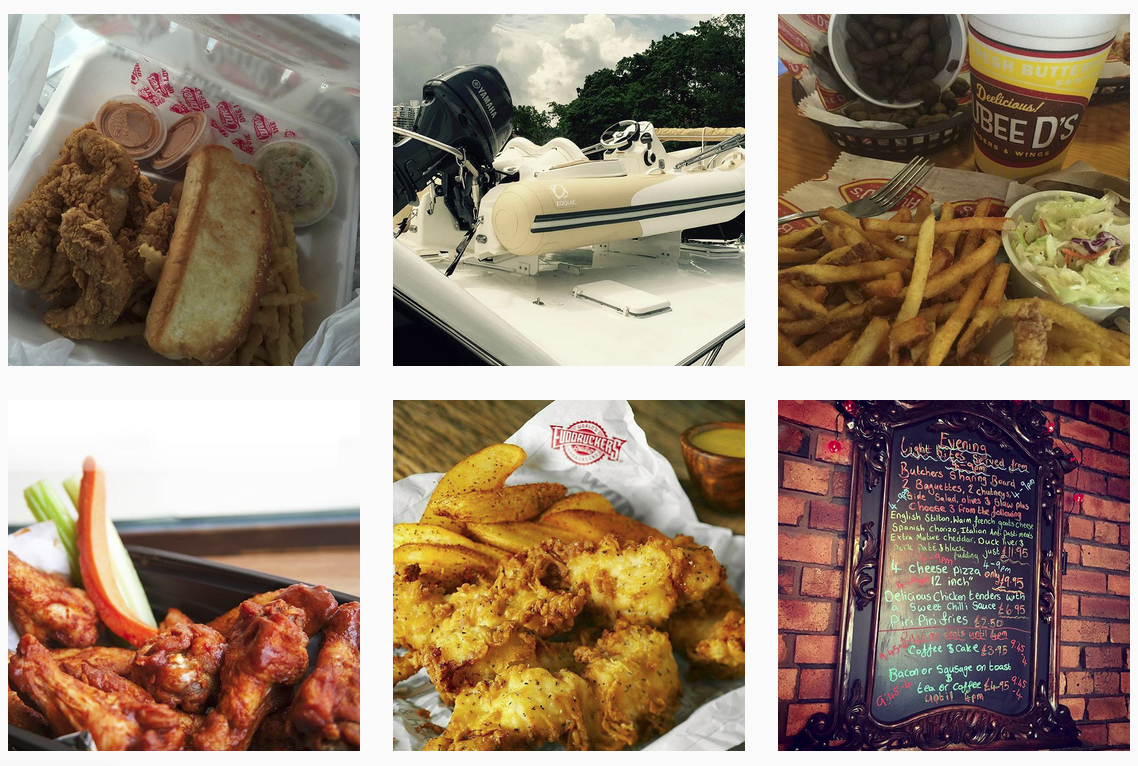 An online search is the easiest and quickest way to obtain any sort of inforrmation you are looking for and there are so many ways of searching.
There's Twitter, Facebook, Instagram..But.. as we can see by the results above, this may take a while as you would have to be very specific on what "Tenders" you are looking for ie: Lemon & Herb Tenders, Crispy Tenders, Mild Tenders and judging by the pictures and posts.. KT and Greta may be onto something #justsaying. And if you are anything like me…looking through all this might make you really hungry and now your thought pattern has shifted and the question is now chicken pieces or chicken pops!! hmmmm..oooh wait.. how about those nuggets, the ones with that delish little sweet and sour sauce (tummy rumble). On the other hand these searches may also give you helpful directions to your nearest KFC or chicken fast food restaurant… which in this case, is super helpful as my intention is to get this unforseen hunger taken care of!!
(25 min later…back at the office)
Right, so where were we. OH Yes!…So how do I search for "Tenders" and come up with relevant results? How can I search for trending construction tenders in my region?
Well, there is an easier way (certainly a more direct and to the point way).. a website and online platform that does it all for you where your hunger for chicken will not be awakened and where you can locate recent construction and building tenders with ease.. this platform is Leads 2 Business
Lets visit the website – www.L2B.co.za. Yes, you can access this from a desktop at your offices or onsite using your mobile. Super impressive right? I know.. I should know.. because I work here 😉 So who else better to guide you through this than me?
Our website is full of building and construction information various upcoming projects and tenders in South African and African regions, this keeps you in the know and up to date with current trends and as the professional, contractor, sub contractor or any person involved in this industry, you know how important this is, that is a big advantage. All the details are there, what they are planning, what sort of consultants or builders a client is looking for. Who to contact, yes we give you the details of the people involved so that you can possible get involved.. and sometimes it's who you know.. and we can help with that 😀

Lets talk about Trending Tenders. On our website we have an awesome feature called Market Intelligence. Here you can view trending tenders or projects in the regions of your choice and if you like graphs and charts, this is perfect for you. http://www.l2b.co.za/L2B-Tenders/Tender-Market-Intelligence
Another nifty feature you can use is Explore Leads http://www.l2b.co.za/L2B-Explore-leads.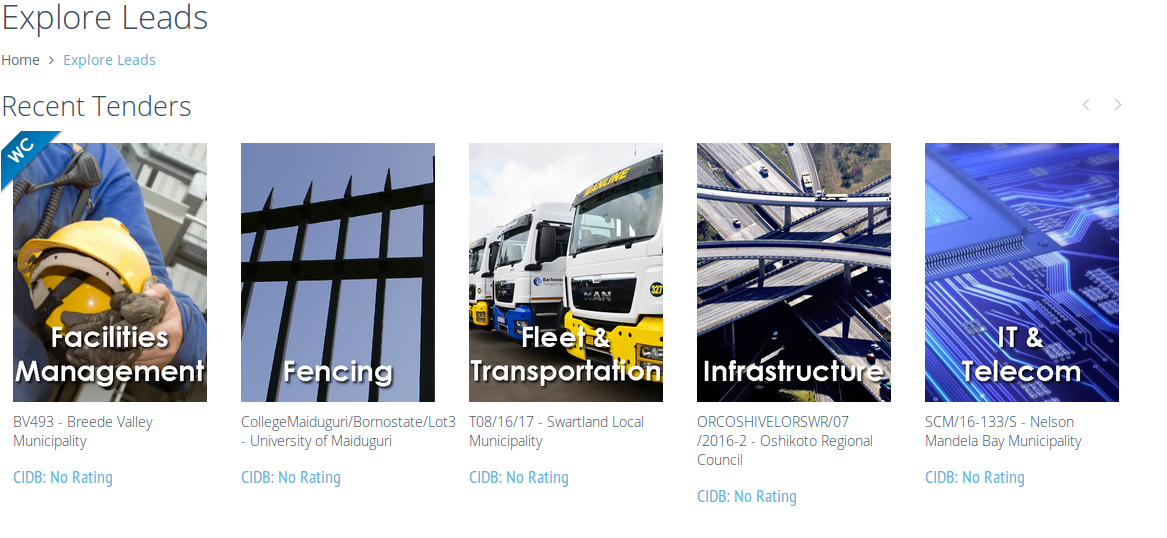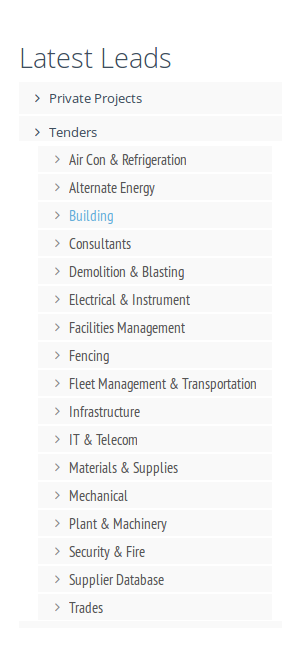 Yay, finally, new building and construction tenders! You can click through the recently added tenders using the arrows on the side and to view more information on each one, just click on it. Yep, its that easy.
But you know whats easier??? Not having to do any searches.. yes, you heard me.
When you sign up, you create a profile of the information you want to receive, selecting regions, industry, keywords, tender, projects etc… and thats it… your part done. Sit back, relax and let us do the work for you. Every afternoon we will send you an email directly to your inbox of all the tenders / projects that match your profile. We obtain all this information from various sources such as newspapers, websites, online, the deeds office, town planning notices, word of mouth and many other ways 😉 We have our ways…
Now as a non subscriber you will be able to view some of the information and browse through our tenders and projects that we have online but this is very limited and all the pertinent information is only available to subscribers…
If you want to take the easy route and find out what's happening where and when, why not take the leap and subscribe today. Contact me on MichelleH@L2B.co.za or download the forms at http://www.l2b.co.za/ by clicking on Subscribe.
Try it for a month, see what happens 😉
I started my journey at Leads 2 Business in the Directory Department in 2012. I was then promoted to the Private Projects Department in 2014 and was recently promoted to Projects HOD this year.