The Energy Revolution in Latin America

Latin America leads the world in clean energy. In 2014, according to the International Energy Agency, Latin America produced 53 percent of its electricity from renewable sources compared with a world average of 22 percent.
For 7 months Costa Rica was powered entirely by renewable power, and Uruguay was very close in doing the same.
How has Latin America made so much progress towards using renewable energy?
Latin America's move towards a clean energy solution on solar and wind is driven by the environment which they live and the reality of the economic situation in Latin America.
Over 34 million people in Latin American lack access to electricity and as the population grows the gap between those with power and without will only widen.
Many countries in Latin America still depend on fossil fuels for their power generation. However, Venezuela, Mexico, Colombia and Argentina have all seen oil output decline.
This trend, combined with government budgets constrained by the cost of fuel subsidies, has encouraged private investment in clean energy generation in many of the region's countries.
What is pushing this clean energy revolution?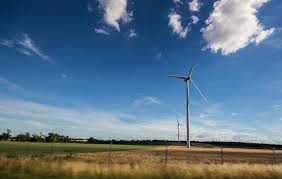 Higher living standards and the rise in demand for power from a growing population has spurred the government to increase energy generating capacity. Targets have been set for renewable energy and financial incentives for solar and wind suppliers have been set. The mountain ranges, surrounding Islands and grasslands are ideal for producing wind energy and it is readily used in Latin America, for instance in 2014 wind captured 84 and 86 percent of renewable energy investments in Brazil and Mexico.
What can we expect in the future?
The future of wind and solar power looks strong in Latin America. As James K Alford notes, "Today, 19 countries have legislation in place that set targets for the percentage of renewable electric power on which the country will rely in 10, 15 or 20 years." These range from 25 to 100 percent.
The great strides Latin America has made in the renewable energy landscape shines a light on Africa and the great potential for growth we have on this continent.
Sources:
https://www.csmonitor.com/World/Americas/Latin-America-Monitor/2017/0212/Latin-America-leads-the-way-in-clean-energy
If you are interested in becoming one of our subscribers, please visit our website.
To view notes with screenshots on how to use our website, please visit our Wiki site.
To view more articles, please visit our blog.
I am a software developer.