Are you open to opportunity? We understand that the South African marketplace is becoming increasingly competitive and commands that companies go the extra mile to stand out from the crowd. It is from this premise we have looked at how we can facilitate our subcontractors and suppliers, and assist you in pricing to the correct audience to help grow your business.
Introducing our New Open Quote Service:

Tender Stage:
Our new Open Quote Dashboard provides an up to date list of all current tenders our buyers are pricing. Now, you have the opportunity to price for as many of the tendering contracts as you choose. By taking a proactive rather than a reactive approach you are expanding your quote audience. If the initial contractor does not get awarded the work then there still is the potential of getting the work if another buyer in your price broadcast is awarded the contract.
It allows you to target your pricing audience – you may now submit prices to buyers of your choice and on tenders that best suit you. With the Bill of Quantities readily available, you can make more informed decisions about your business.
Awarded Stage:
We provide all the information you will need to submit your prices to already awarded contractors, and this, of course, improves YOUR chances:
Awarded Contractor
Contact information
Contract Value
Contract Period
Site occupation
Why should you Price Online?
Pricing online promotes your position in our directory when buyers are looking for Vendors, Contractors, and Subcontractors, yet another opportunity to out perform your competitors, it will also:
Save You Time: With easy options to download, decline and archive RFQs, as well as the ability to send your prices to multiple buyers at once.
Centralised Storage & No More Paper: You can now have a detailed record of all RFQs received, priced, declined and archived, kept safely online.
Drawings: Easily accessible and ready to download where available.
Simply put, it's easier, faster and more reliable!
What can I expect to see on the Open Quote Dashboard?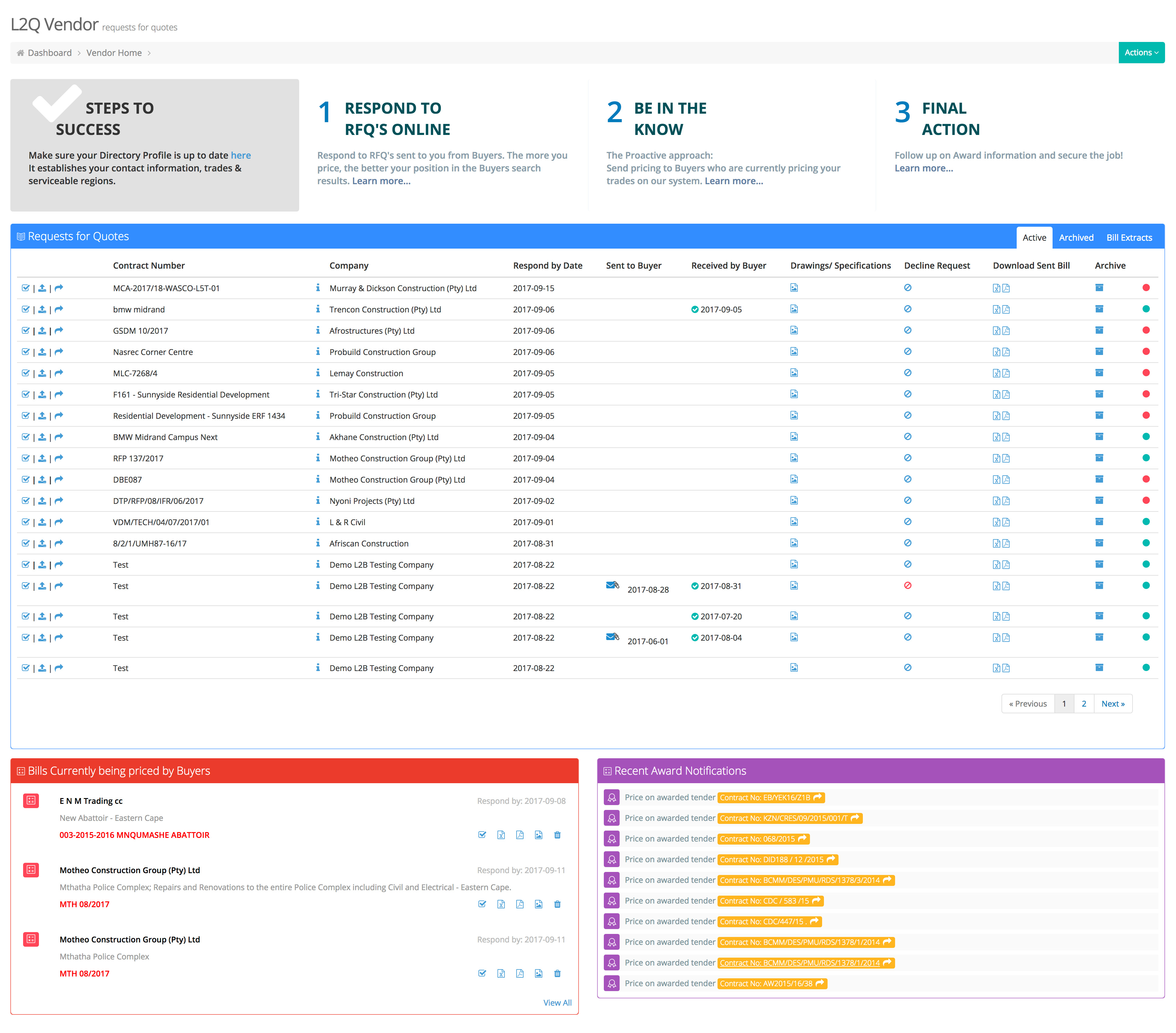 What is the difference?
What is the difference between being a Vendor on the Leads 2 Business Platform and having a subscription to Open Quote Services (Previously Platinum Directory)?
Vendor
Open Quote (Previously Platinum Directory)
Directory Entry
Editable Directory Entry (See gray box- top left of screen)
Respond to Prices Online
Respond to Prices Online (See blue box)
 Award Notifications on Bills you have been requested to price on and have responded to pricing request online
Recent Award Notifications on all available Bills that have been priced online, irrespective of whether you submitted pricing. (See purple box)
Access to Bills Currently being priced by Buyers, with the option to download drawings, BOQ in .csv or .pdf format,
option to delete/ archive Bills that are no longer relevant and the option to search and filter more. (See red box)
Ability to forward Requests for Quotes within your company (See forward arrow icon in blue box)
---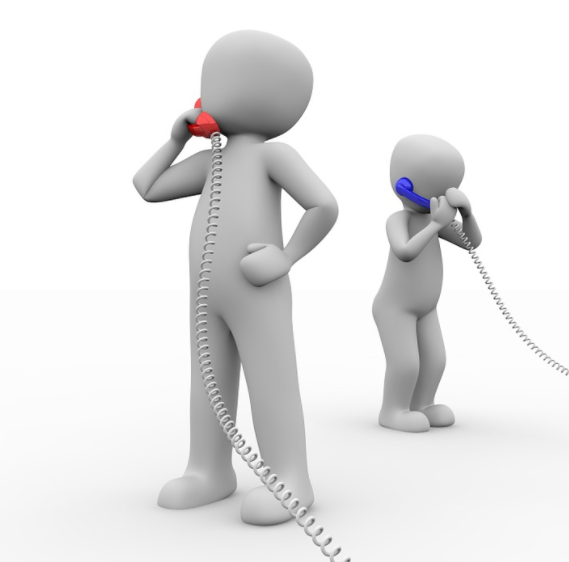 If you are not currently subscribed to this service please contact us on 0860 836 337, email us or download subscription forms here.
We look forward to hearing from you and helping you grow your business.
I started with Leads 2 Business in April of 2013 as an Account Executive, was promoted in 2016 to Senior Account Executive, and then in March 2017, I became the Client Liaison Officer, where I now specialise in client retention and assisting the Sales Team in this regard. I believe whole heartedly in the service that we provide, knowledge is king!