Demolition 101 – Facts & Misconceptions


Demolition for me has always sounded like one of the coolest jobs!!!
Being allowed to blow up things every day…that must be great for treating anxiety.
However, I have come to learn that it isn't all excitement and explosions and is a rather intricate business. So, I thought I would find out what the biggest myths about demolition are: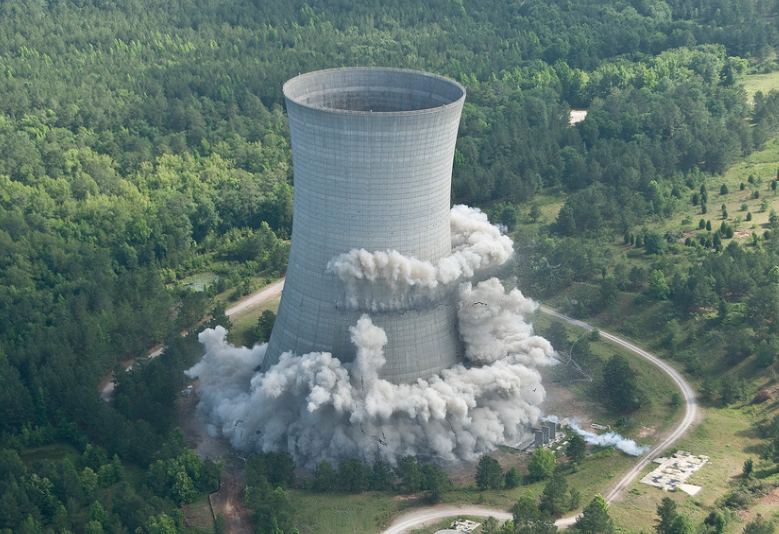 1. Demolition is just blowing up buildings – In fact implosions only account for less than 1% of all demolitions
2. Demolition is bad for the environment – The truth is the contrary. Demolition contractors remove harmful materials and toxins from old buildings in order to dispose of them correctly i.e. Asbestos. They clean up hazardous substances and are in fact Environmental Superheroes.
4. Demolition contractors destroy historical buildings that should be protected – In fact demolition contractors can assist in restoring these buildings by removing the harmful materials and making way for energy efficient upgrades to these buildings.
5. Demolition overcrowds land fill sites with debris and waste products – Demolition has actually been one of the most "Green" practices before it was fashionable. Contractors will salvage as much as possible from an old building for reuse or recycling where possible.
6. Demolition is expensive – Demolition only accounts for a tiny fraction of an entire project. Averaging somewhere around 2% of replacing a building.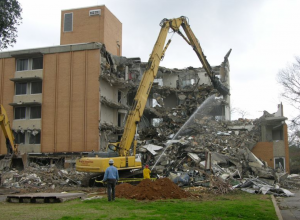 So, you will see that Demolition is in fact a vital, environmentally necessary and an extremely dangerous job which is often underrated by most. When they do get to implode buildings, it requires intense planning as the safety of their workers, the public in close proximity as well as the surrounding buildings are safe.
They often work in some of the least safe conditions in buildings that have been condemned yet some people might not initially see the point of hiring a demolition contractor…how hard can it be right? Its not as easy as some may perceive, get the experts in! This is a serious business, hiring the right people for the job can save you by having the job done right and taking the necessary precautions.
They can guide you at the beginning of the project of everything that is required before you start, you don't want to be held liable for damage to others property or the surroundings.
Sources:
https://www.quora.com/Why-do-we-hire-a-demolition-contractor
http://www.demolition.com
If you are interested in becoming one of our subscribers, please visit our website.
To view notes with screenshots on how to use our website, please visit our Wiki site.
To view more articles, please visit our blog.
I started with Leads 2 Business in April of 2013 as an Account Executive, was promoted in 2016 to Senior Account Executive, and then in March 2017, I became the Client Liaison Officer, where I now specialise in client retention and assisting the Sales Team in this regard. I believe whole heartedly in the service that we provide, knowledge is king!