More importantly, is that everyone can build strong relationships no matter what industry you're in or what your title may be. It's important to build the right relationships with the right people. Strong relationships between general contractors and subcontractors are important for a successful project. These relationships don't mature overnight, and it takes time and effort from both parties to build a level of trust that evolves into a strong working partnership.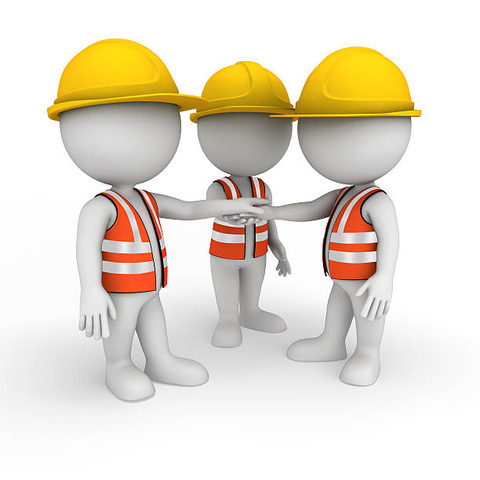 Main contractors
When a client hires a contractor to build or renovate a property, the company is legally responsible for completing all of the required work. Main contractors are thinkers. They work with you through the entire project, from the idea phase to the finished product. By contrast, subcontractors come and go. They specialize in certain areas of the construction process, like large equipment operation, concrete formulation, plumbing, electricity and carpentry. They enter a project to do a particular task and leave when that task is finished.
Subcontractors
If you're bidding to a general contractor for the first time this is your opportunity to make a strong first impression.
Communicate! Keep in contact with the site supervisor and project manager with updates on your progress and advise them immediately of any issues or potential delays that might impact other subcontractors on the job or the overall project timeline.
Choose the right team for the job. Make sure your workers act and perform their duties safely and professionally. Be organized. Practice good housekeeping and clean up after every workday, picking up tools and equipment and disposing of any construction waste as you go.
Show up to the job site every day with the tools, equipment, materials, and workers you need to get the day's work done. Subcontractors may be tempted to take on a job that is outside the scope of their capabilities allowing the subcontractors a window of time at either end of the project will ensure all their work will be finished within the project time frame. Preparing for delays will prevent the project from running overtime and therefore going over budget. Following these suggestions will lower the chances for disappointment and maintain a positive relationship between you and your subcontractor. Partnerships between contractors and subcontractors are vital for any business. In fact, this relationship is beneficial to both parties involved.
A subcontractor agreement usually exists between a contractor and a subcontractor. It outlines information similar to the conditions detailed in a contractor agreement. In most instances, the contractor will be responsible for compensating the subcontractor and the subcontractor is required to complete certain tasks for the contractor. Both a contractor and subcontractor work together to complete specified duties for a company or an individual.
Vendor/Suppliers
Main contractors and subcontractors often tend to ignore one thing: supplier relationship management. Effective supplier relationship management increases profitability and drives efficiencies for businesses.
Leads 2 Business has a service called Leads 2 Quotes and Open Quotes. (www.L2B.co.za) Vendor/Suppliers receives RFQ from main /sub-contractors as a preferred vendor via email, submit your RFQ's (request for quotes) online. Easy access to vendor/suppliers within the area of work. You will be able to view which contractors prefer your business and interact directly with you regarding your service and product offerings.
This is a professional platform to enable anyone to build a solid relationship between Contractors and Suppliers.
As much as company culture is important to your business, it should also manifest in your supplier. Values such as speed, quality, excellence, innovation, and reliability are existent in trustworthy companies and you want to be sure that the same can be said about your own suppliers
Available Cash
You have payments due to subs, employees, vendors, materials suppliers, and equipment renters but you don't get paid until the project is complete. If you want to have a solid relationship with your subbies, treat them how you would want to be treated, and pay them on time, every time
Nothing will ever run a 100% smoothly in construction at any given time. When there is a bump in the road, fingers start pointing. If you have a positive attitude and are working with subcontractors you trust; it will be easy to establish a good working relationship
Good business relationship management can lead to loyalty, which is important in terms of finding suppliers and subcontractors that can be trusted. This applies to tender bids as well as project delivery. Professionalism should be demonstrated at all times, as well as open and honest communication, efficiency and consideration when dealing with their needs and requirements
There are plenty of tools and online resources out there to help keep you and your business organized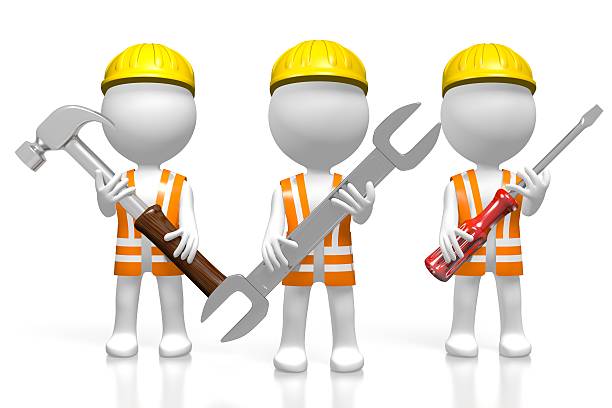 Whether you are a "leader" or a follower, you can build a community of friends, colleagues, associates, allies, partners, and buddies around you. Together, there is no telling what you can do. Building Relationships: One Construction Project at a Time
Sources:
ProjectSmart
GenieBelt
---
If you are interested in becoming one of our subscribers, please visit Leads 2 Business.
To view notes with screenshots on how to use our website, please visit Leads 2 Business Wiki.
To view more Articles, please visit our Leads 2 Business Blog.
I started working for Leads to Business June 2017 as Support Assistance in L2Q.