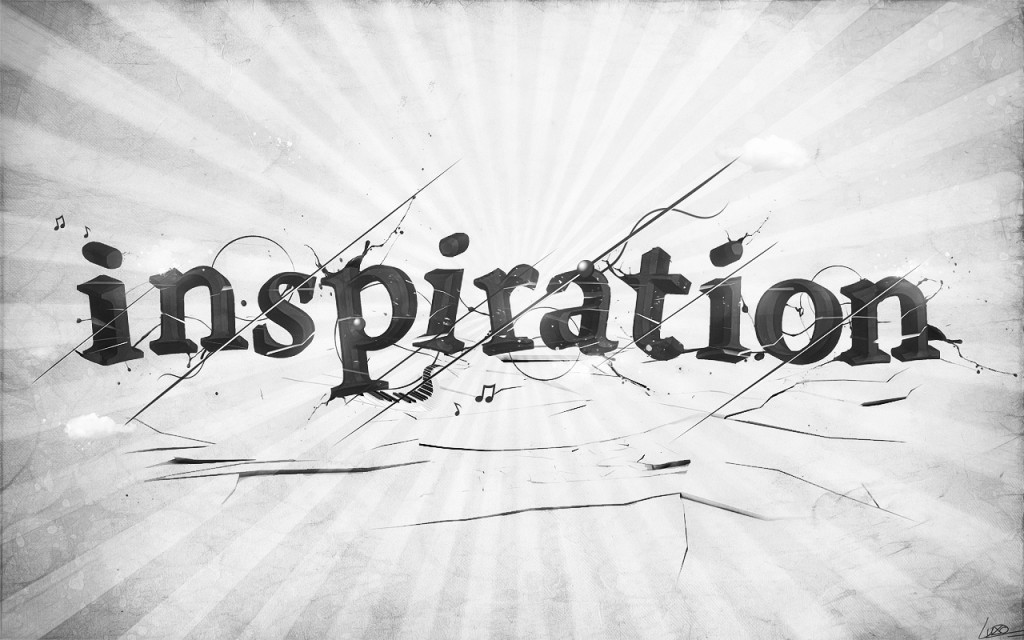 It's nearing the end of the year. When researching for this article, trying to find something to write about, I came across all the quotes and inspirational tidbits that float about the web. Some witty and others seriously inspirational. Designed to give you a kick up the backside to conquer what you need to conquer and live your best life etc and so forth and blah blah fish paste. I have nothing against any of it. I, myself, enjoy a good "Keep Calm and Carry On" poster just like the next girl. But I'm tired and grumpy and my last nerve is in witness protection. My criticism of the below, is nothing against the good intentions. It's just theres always advice and no How-To when it comes to these things. A manual. I'd like a step by step manual. And I'd probably have something snarky to say about that as well. The original is in bold and my lowly thoughts are in normal text.
This is your life Apparently. You don't know me.
Do What you love, and do it often. Nothing. Does nothing count? I don't think they were talking about nothing. They probably mean productive, ingenious things that only bring joy and peace to the world and mankind. A wee bit self indulgent. It's good work, if you can find it. More power to you. I'll be over here, doing what I have to do. Doing it often. And trying to "love" it. I think the young'uns call it "adulting".
If you don't like something, change it. But get permission first. You can't go around changing other people's stuff just because you don't like it. You can change your stuff, not other people's. Just so we're clear. You can merrily change it with time, money and a viable replacement. So do the math, do the research or do your nut. Otherwise, shush. No one wants to hear it, if you are not currently changing it or haven't actually changed it yet. Talking about planning to intend to change it, is not the same.
If you don't like your job, quit. This is appalling advice. No. I assume you like having a roof over your head, and food on the table. Perhaps you have other human beings who are dependent upon you to supply them with the same. If you are unhappy, and nothing you have done has corrected this, then quietly make plans to get out. Do not cut off your nose to spite your face. You still have responsibilities which need to be met, so quit like a smart person. Do not quit, based on the moment's emotions. It's not the airy fairy idealistic world out there. Our economy is not what it used to be. This is not meant to guilt trip you into being a prisoner of your "Oh woe is me" job, but to prepare you that sometimes quitting is a lot of work.
If you don't have enough time, stop watching tv. Really? TV? I've never had a problem with TV. Most of my "not to be quoted in any serious conversation" general knowledge comes from the infamous "TV". This I feel is a bit out of date. Cellphones and social media, to be exact, would probably update this bit of advice nicely. Yes, they are a massive time suck. But they also connect people, are good for a laugh and can be quite inspirational. But there's a time and place and a little balance wouldn't go amiss. If you can't go any significant time, without actively checking your phone; then you need to definitely go a significant amount of time without it to see that you won't die of FOMO. Most people probably don't have enough time because of husbands, wives, kids, chores, errands, mini disasters and all the things that demand our attention and the things that we would actually choose to do. If you want to do it, you'll find the time. No one's that busy.
If you are looking for the love of your life, stop. Um.. it's a big world out there
They will be waiting for you when you. They're waiting? Don't they have anything else to do? Am I holding them up?
Start doing things you love. There is no logic to this piece of advice. Do whatever the hell it is you want to do. Go out, take up hobbies, dating websites, personal ads (don't do personal ads. Just don't. Does anyone anymore?), put yourself out there, keep yourself at home, try too hard, don't try at all. Whatever. This, you have to sort out for yourself.
Stop over analyzing, life is simple. So simple, we need a 10 point plan how to navigate it. Life happens. It's going to keep ticking over with or without your cooperation. Over analyse, if it makes you feel better, like you're in control (hahahahaha!). If it doesn't make you feel better, than dial back on the analysing. But you have to think a little about life. A smidge. Whether you want certain things or have to handle certain things (that you did not want). Life isn't so simple that you can't think about it once in a while. Just not on birthdays (especially any birthday that has a 0 in it). Or any other significant indicator of time passing. Maybe a random Wednesday. Have a good think about your life, and then pack it away for next year.
All emotions are beautiful. Perhaps this person hasn't heard the expression "Snot en Trane". Or when I'm blind with rage, my red complexion really brings out my crazy eyes. Oh yeah. I feel beautiful then. Argh. Yes, we all have emotions. Happy, sad, disdain, empathy, fear, embarrassment, anger etc. The list goes on and on and on. We, weirdly, though don't have any control over what emotions get triggered when something happens or someone says something so earthshatteringly stupid that you have to lie down. But we all have control on how we handle it. Blah blah, we've heard this all before. Grin and bare it, or corner the offending human when they are alone and explain the beauteous of your emotions at that time.
When you eat, appreciate every last bite. This sounds mildly threatening, I say eyeing my Cadbury Minty Top Deck.
Open your mind, arms and heart to new things. In a controlled setting. Don't be doing this randomly on the street. No one has time for that.
and people, we are united in our differences. A good sentiment. Differences traditionally do not bring people together though. Differences, however, can be complimentary. Underestimating and overestimating people based on external criteria, just sets everyone up for embarrassment and disappointment. If you can see each person's strengths and weaknesses, see what people actually do; then you've got a handy trick up your sleeve.
Ask the next person you see what their passion is. Like I said before, in a controlled setting. And what exactly will this achieve? Will this poor person who's been accosted on the street, appreciate some random's interest in their "passion"? Maybe they will. Maybe I've got this all wrong. Maybe they will love being able to share their secret love of mushroom farming or their hidden delight in interpretive dance. Who knows? It's a crazy world out there. [I have nothing for nor against mushroom farming nor interpretive dance. I'm sure they are both fulfilling in their own ways]
and share your inspiring dream with them. Go on. I dare you. Go find someone you don't know and "share your inspiring dream" with them. Cashiers are always good. They can't go anywhere. Oooo… the next time a telemarketer calls. Come on. Does this mean that you should be ashamed of whatever it is you dream about or aspire to be or do? Of course not. If you find that one thing that makes you ridiculously happy, go forth and do that thing (How? I don't know. Google it). Waxing lyrical to strangers, I feel is not really going to get you very much besides a couple of "looks".
Travel often; getting lost will help you find yourself. I'm all for travelling often. What with money, leave and visa applications also being available often. Getting lost, not so much. I have a terrible sense of direction. Horrible. You know that quote "Not all who wander, are lost". Well, if you see me "wandering"; I am most definitely lost. Help me. Point me in the right direction. Don't just leave me there. I'm not being all poetical. I need assistance. I've never really been able to understand the "find yourself" concept. I'm with me, wherever I go. I don't know what I'm doing most of the time, and that's probably not going to change if I end up backpacking through India or communing with the elephants in Bali. I believe we can experience new things and learn, but ultimately we are who we are always going to be. You can't be something that wasn't in you already. People do not change. And they shouldn't have to.
Some opportunities only come once, seize them. Oi. If you're impulsive, sure; grab away. Grab that one and only chance. If you're not impulsive, go ahead and do the same. Nothing in this, says it's going to work out. Or if it's the right opportunity for you. There's no guarantee one way or another. Even so, if an opportunity comes around multiple times; what does that mean? Do you take it or ignore it until the next go around? The number of times an opportunity is available, doesn't matter when it comes to your choice. A once off or every single day kind of choice is no more or less important than the other. What we choose, and our ability to take responsibility for our choice, is what makes it count. If you believe in what you've chosen, you cannot be made to regret it or second guess it.
Life is about the people you meet. People are a finite resource. We don't last forever.
and the things you create with them. Can be both beautiful and ugly all at once.
So go out and start creating. Or stay in. Whatever floats your boat.
Life is short, live your dream and wear your passion. Yes, life is short. Way, way too short. Live your life. Whatever it is, however it turns out. You'll only have this one. "Wear your passion"; I have no idea what to do with this gem; but for heaven's sake; wear something.
http://www.livingggood.com/inspiration/this-is-your-life/
I started working at Leads 2 Business in February 2005, and have served as Head of Department of Daily Tenders from 2007 until the present. I oversee both the Daily Tenders South Africa and Africa Departments.