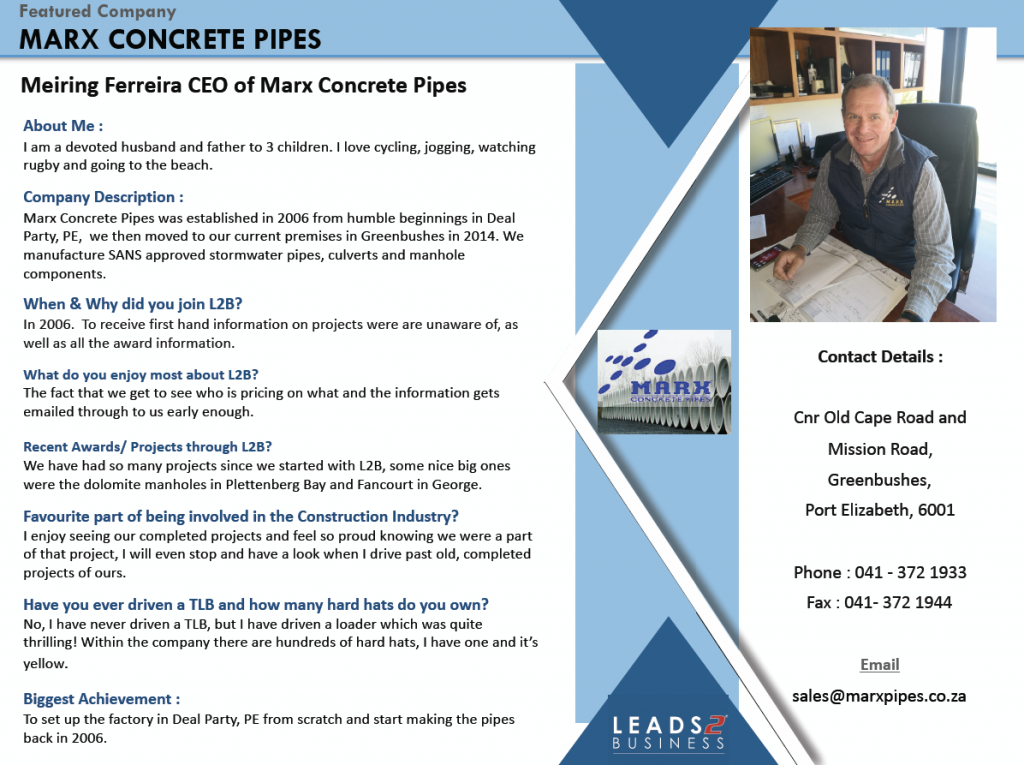 ---
If you are interested in becoming one of our subscribers, please visit Leads 2 Business.
To view notes with screenshots on how to use our website, please visit Leads 2 Business Wiki.
To view more Events, please visit our Leads 2 Business Blog.
I Started working with Leads 2 Business in 2007 and been based in Port Elizabeth as a Senior account Executive. I oversee the Subscriber base in the Port Elizabeth and surrounds region as well as some National subscribers.