Under water construction

So whilst many of us think of underwater construction we think of it as a more modern building technique and we think of all the construction in Dubai, however in fact underwater construction actually dates as far back as to 23 BCE where Roman builders constructed the largest artificial harbour ever built in the open sea to date. Caeserea Maritima, where the remains can still be found.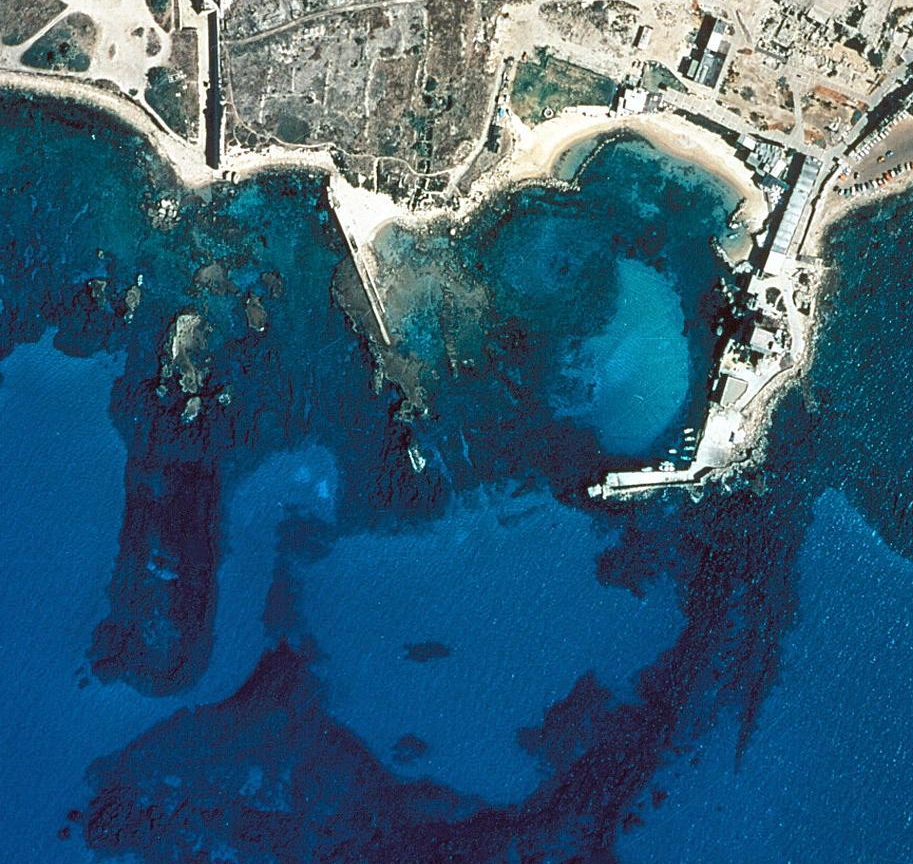 We then have more modern examples of underwater construction like Lake Kariba where construction started in 1955 and was completed in 1959 and cost around 480 million USD.
We also have the world's first underwater hotel built of the coast of Key Largo Florida which was actually a research facility dating back to the 1970's La Chalupa Research Laboratory which has been converted into a hotel, named Under The Sea Lodge which opened it's doors to guests in 1986. This building is completely underwater and is only accessible by scuba diving more than 6 meters down and gaining access via a "moon pool" which is located under the building.
We then have the mega structures in Dubai where they have taken underwater construction to new depths constructing islands and underwater hotels and water theme parks like The Palms and Atlantis.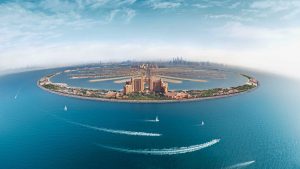 So how does one actually build underwater?
Well you have to firstly create a stable and dry environment in which to build in order to work in the environment and place concrete in it.
We have basically two different methods / techniques in which to build underwater.
Firstly we have Cofferdams, which are temporary structures normally used where the construction area is larger and the water depth less, you also get different types of cofferdams.
Earthen cofferdams,
Doubled Cofferdams
Rockfill Cofferdams
Single walled Cofferdams
Crib cofferdams
Cellular cofferdams
Cofferdams are normally used for constructing bridge piers and other supporting structures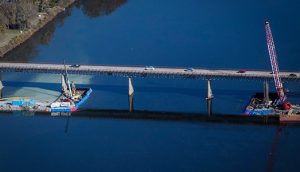 Then you get Caissons which are more permanent large hollow watertight structures which are used for repairing bridge foundations and dams.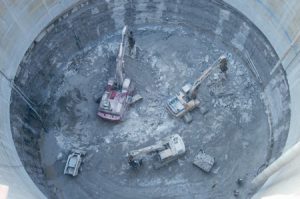 You also get different type of caissons, namely:
Box Caissons
Open Caisson
Suction Caisson
Pneumatic Caisson
A good example of construction using Caissons is the Port of Ngquru just outside Port Elizabeth, which used 5 Caissons anchoring the ends of the breakwaters which required 18 000m³ of reinforced concrete.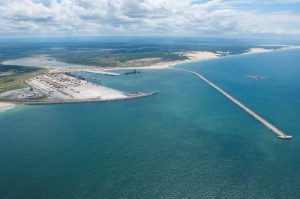 So whilst there are different types of underwater construction it remains quite a complex and challenging construction method testing the boundaries of construction in general.
If you are interested in becoming one of our subscribers, please visit our website.
To view notes with screenshots on how to use our website, please visit our Wiki site.
To view more articles, please visit our blog.
I Started working with Leads 2 Business in 2007 and been based in Port Elizabeth as a Senior account Executive. I oversee the Subscriber base in the Port Elizabeth and surrounds region as well as some National subscribers.