Who's who in your Industry? This week we are featuring ISE Group (Pty) Ltd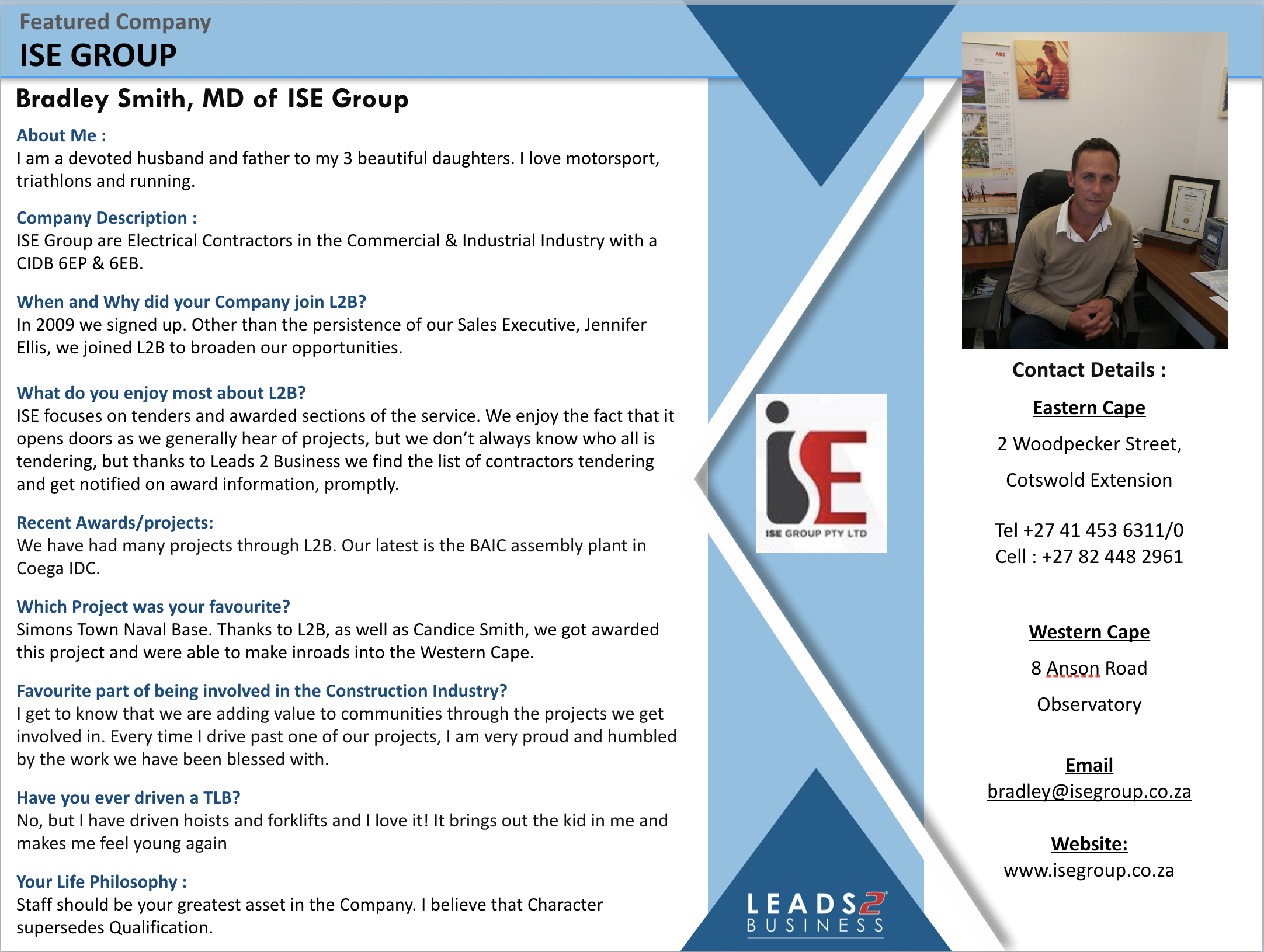 Please follow and like us:
I Started working with Leads 2 Business in 2007 and been based in Port Elizabeth as a Senior account Executive. I oversee the Subscriber base in the Port Elizabeth and surrounds region as well as some National subscribers.