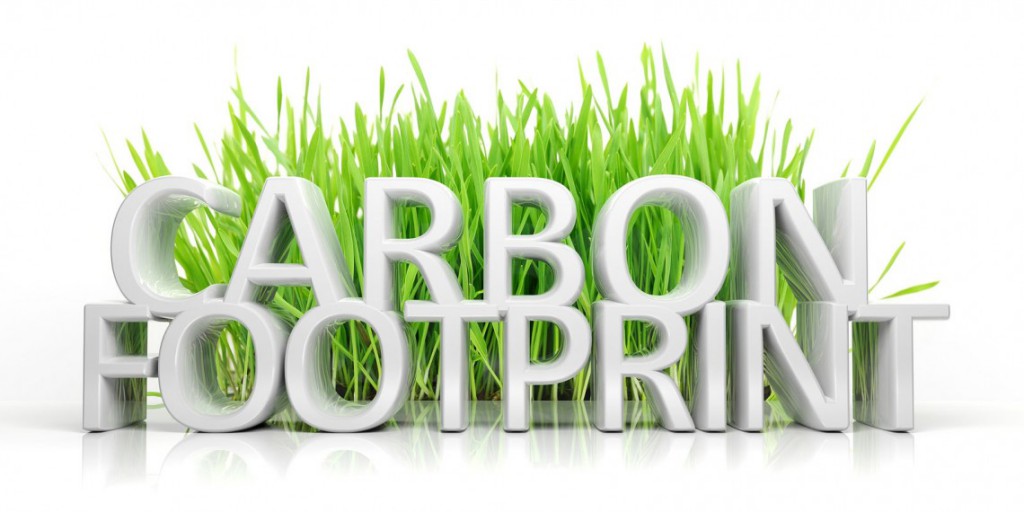 What is a Carbon Footprint?
A Carbon Footprint is defined by the amount of carbon dioxide (CO2) released into the atmosphere as a result of the activities of a particular individual, organisation, or community.
When researching the ways to reduce your Carbon Footprint there were endless articles, so many in fact I nearly got lost in the green of it all. Let's break it down.
10 Ways to Reduce your Carbon Footprint:
Plant a Tree – A classic and for good reason. Trees provide shade and oxygen while consuming carbon dioxide. [tweetthis]One 10-year-old tree releases enough oxygen into the air to support 2 human beings.[/tweetthis]
Energy Efficient Appliances – Look for the energy rating when purchasing appliances. The current South African label gives a rating from A down to G; with A being the best for refrigerators, dishwashers, washing machines and electric ovens. For most appliances, insist on an A-rated appliance, they are not difficult to find. (Old refrigerators in your house may be the inefficient equal of a G-rated fridge.) In addition to the letter rating, the label should carry an energy consumption number in kilowatt hours. It is often more useful to compare this number between models than to compare the letter rating.
Switch Off – Turn off the lights when you leave a room. Turn off your computer when not in use, a computer that is off uses at least 65% less energy than one left on screensaver/standby. [tweetthis]Did you know that many electronic devices continue using energy even when off? This is known as Phantom Power.[/tweetthis] Unplug electronic devices when not in use.
Drive Smart – Go for a hybrid when purchasing a new car and if you aren't going to be doing that anytime soon make sure you keep your current vehicle properly maintained. Carpool if you can, the benefits are obvious. One car uses less fuel than two and much less than three. If you can't carpool, stick to the following Carbon minimising tips: Don't idle, travel light, accelerate smoothly, limit air-con use, warm up your car and plan ahead.
Use CFL's and LED's – That's Compact Fluorescent Lamps or Light Emitting Diodes. CFL's use 75% less energy than an incandescent and last up to 10 times longer. LED's are also extremely energy efficient; although not widely in use due to their cost, there is no question that LED's are poised to supersede CFL's in the future.
Local is Lekker – Purchasing foods that are both in season and grown locally can drastically cut down the carbon emissions of the vehicles used to transport that food. The same concept goes for other goods and services as well as not to mention, you will be supporting the local economy too.
Go Digital – There has been a lot of debate regarding the environmental costs of digital vs. print. The best policy to adopt is, "be mindful". If you subscribe to a print paper, be sure to recycle your paper every day. If you prefer online news chose an unplugged laptop or e-reader, rather than a plugged-in device for the majority of your browsing time.
Shower Power – [tweetthis]Taking a shower uses about 1/5 of the energy as taking a bath.[/tweetthis] You can also install a "low flow" shower head to limit the amount of water being used and take shorter showers.
Recycle – Recycling reduces the amount of waste sent to rubbish dumps and incinerators; prevents pollution by reducing the need to collect new raw materials; saves energy; reduces greenhouse gas emissions that contribute to global climate change; helps sustain the environment for future generations and helps create new jobs. Once you get in the habit of separating your cans, plastic, glass, paper and cardboard, it's as easy as pie.
Compost & Grow – It makes sense that what nourishes us from the earth should go back to nourishing the earth. Plant your own herbs and veggies. Not only does growing your own food make you a more conscientious global citizen, it brings you a sense of satisfaction.
Long story short, the more pollution that we let into the atmosphere, the worse it is for the environment. No matter what your view is on climate change these tips can save you money. Most of them don't take that much time or effort and at the end of the month you may notice less coming out of the bank account which is a plus at any rate.
Why not start by calculating your Carbon Footprint here
Sources:
https://www.carbonfund.org/reduce
http://cotap.org/reduce-carbon-footprint/
http://www.carbonfootprint.com/minimisecfp.html
http://www.davidsuzuki.org/what-you-can-do/reduce-your-carbon-footprint/drive-smarter-for-a-better-planet/
Millennial Mom + wife living the hash-tag life. Reach out if you want to talk: L2B, social media, construction, technology, marriage, parenting, popular culture and travel. Remember: If You Fail - Fail Forward