A drought happens when a region receives less than average rainfall. Unlike the simplicity of this definition, the actual scenario is devastating.
Droughts don't just affect the plants or livestock of a region, but they also pose a great threat to human lives. It is regarded as a natural disaster considering the damage it does to the entire ecosystem. Climate change has been a major factor in the creation of droughts in several parts of the world. As the earth is heating up, many regions of the world are experiencing less precipitation and droughts are becoming more common than ever before.
In some regions, such as the Western Cape, the country's second-largest province in terms of economic contribution, the drought continued into 2017. These droughts are associated with climate change – the effect of human behaviour on the planet's temperature. Whether from external sources (rain, groundwater, flash flooding, etc.) or internal sources (water escape or fluid release), water damage has a significant impact on a construction project. In addition to the physical loss, water damage usually impacts the project schedule. In this era of increasing deductibles, accelerated schedules, and contract penalties, even relatively small water incidents can result in large losses. Although higher deductibles generally reduce insurance premiums, contractors may face an unexpected expense when water damage occurs. Water damage incidents may also harm the contractor's ability to obtain repeat business from an unhappy owner.
So, what can you do about it? It's all about prevention. The best protection against water loss is proactive measures to avoid water damage.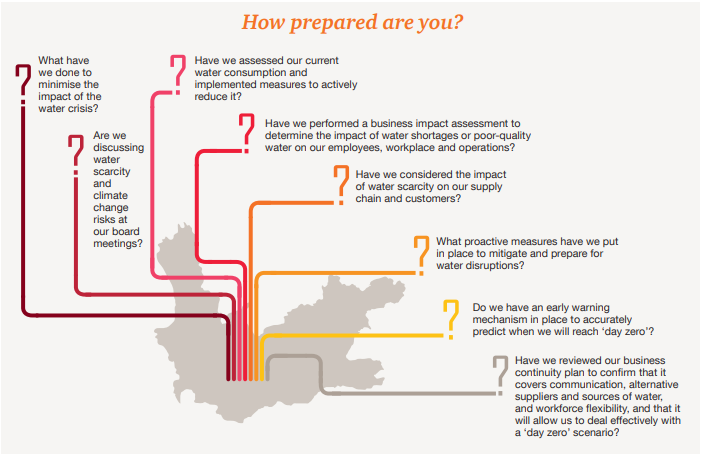 Water is health, Water is life

Sources:
Business Tech
Green Cape
---
To view more Articles, please visit our Leads 2 Business Blog.
If you are interested in becoming one of our subscribers, please visit Leads 2 Business.
To view notes with screenshots on how to use our website, please visit Leads 2 Business Wiki.
I have been with Leads 2 Business for 9 years, working in the Leads 2 Quotes department. Mother to two beautiful daughters.