Interesting facts about Fire


Doing my diligent research for my blog I found some really interesting facts about fire, and I mean "interesting interesting" not "creepy interesting" like I am a budding pyromaniac looking for ways to burn down the world…..
Hearing the word "FIRE!" would strike fear and panic in anyone's world. From a young age we are taught to respect (mainly fear) fire, it's drilled into us how dangerous it can be…..don't get too close, and more importantly…don't play with fire (I can still remember that as a child I was told "If you play with fire, you will wet your bed")…..that saying still pops into my mind when I see people standing around the social fire, maybe poking it with a branch to move the coals around, to get air underneath to make it burn better.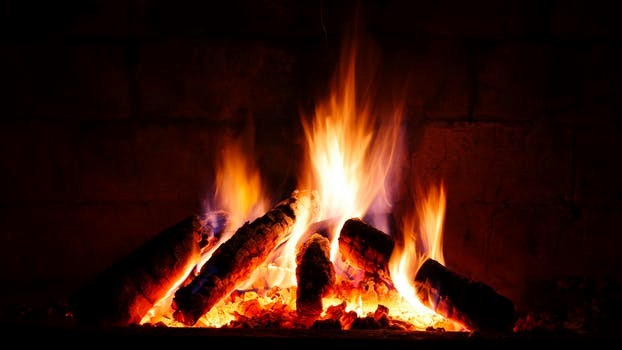 DID YOU KNOW? Fire is a triangle! In order for a fire to burn it needs 3 components: fuel, oxygen and heat. If one is missing, the fire dies! Those three components each have different methods of being extinguished. Fuel: remove the source, the fire dies! Oxygen: smother the fire with dirt, sand, chemical agent or blanket, the fire dies! Heat: cover with water, powder or foam, the fire dies!
DID YOU KNOW? A small candle will burn at 1800 degrees Fahrenheit (1000 degrees Celsius). A candle flame is blue at the bottom as this is the freshest source of oxygen and yellow at the top, partly due to the rising fumes from below which partly suffocate the upper half of the flame.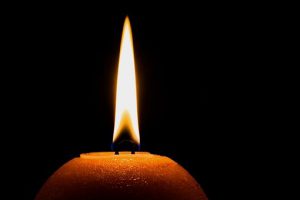 DID YOU KNOW? The flame is the visible part of the fire. The colour of the flame can be a result of what fuel is being consumed. Sodium colours the flame yellow, calcium red and potassium blue. Oxygen supply can also affect the colour of the flames. Low oxygen will give off a yellow glow and a high oxygen fire burns blue. But that is not all. Temperature can also play a role in the colour of the flames. From just visible to cherry red ranges from 980 – 1800 Fahrenheit (525 – 1000 Celsius), deep orange to clear orange 2000 – 2200 Fahrenheit (1100- 1200 Celsius) and whitish to dazzling ranges from 2400 – 2700 Fahrenheit (1300 – 1500 Celsius). Sounds like a rainbow, albeit a very dangerous rainbow!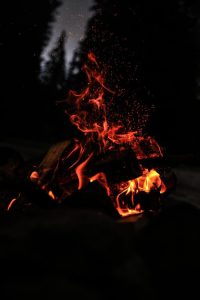 DID YOU KNOW? Fire makes water? It's true. Place a cold spoon over a candle and you will observe the water vapour condense on the metal…(I have not tried this because with my luck it will take a while and I will get my fingers burnt as the spoon heats up)
DID YOU KNOW? Earth is the only known planet where fires can burn! There is not enough oxygen anywhere else…..
DID YOU KNOW? Most house fires start in the kitchen and often start from overheated grease and unattended cooking. Electric stoves are responsible for more fires than gas stoves. Well, if that is not a sure sign that there should be a lot more takeout in my life and less dangerous cooking then I don't know what is…….
DID YOU KNOW? It is unknown who actually invented the fire hydrant. Ironically the patent was destroyed by a fire in the US Patent Office in 1836.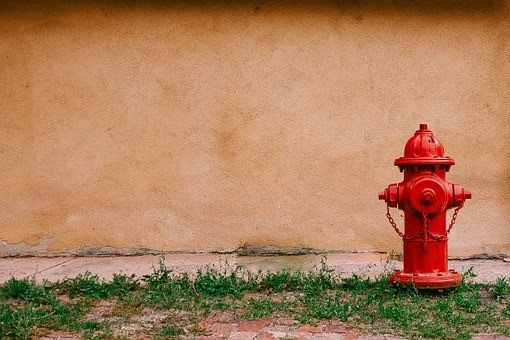 DID YOU KNOW? Mixing cotton wool and super glue is a big No No (unless you are lost in the woods at night and only have a first aid kit with you which has these 2 items and you need to start a fire to keep warm and protect you from any wild animals). Applying enough super glue (cyanoacrylate) to cotton wool results in a rapid chemical reaction that could release enough heat to catch on fire…. (I was not brave enough to test this!)
Fire is mesmerizing, hypnotic, beautiful, scary, destructive, fierce, calming, consuming…. many many more adjectives come to mind.
Do you have any interesting DID YOU KNOW facts about fire? Would love to hear from you.
Sources:
http://www.todayifoundout.com/index.php/2011/11/super-glue-chemically-reacts-with-cotton-and-wool-to-generate-enough-heat-to-start-a-fire/
If you are interested in becoming one of our subscribers, please visit our website.
To view notes with screenshots on how to use our website, please visit our Wiki site.
To view more articles, please visit our blog.
I started at Leads 2 Business in April 2008 in the Tenders Department and transferred to the Projects Department during the same year. I was promoted to Head of Projects Department in February 2011. I am a mom to 2 humans and 3 furbabies and enjoy decorating sugar biscuits as a hobby which keeps me out of mischief.