Before we establish who the big facilities management companies are, Let's recap of what facilities management is.
What is Facility Management?
• All services required for the management of buildings and real estate to maintain and increase their
value.
• The means of providing maintenance support, project management and user management during the
building life cycle.
• The integration of multi-disciplinary activities within the building environment and the management of
their impact on people and the workplace.
What is the role of a Facilities Manager you ask, their number one priority is keeping people alive and safe. They operate on two levels: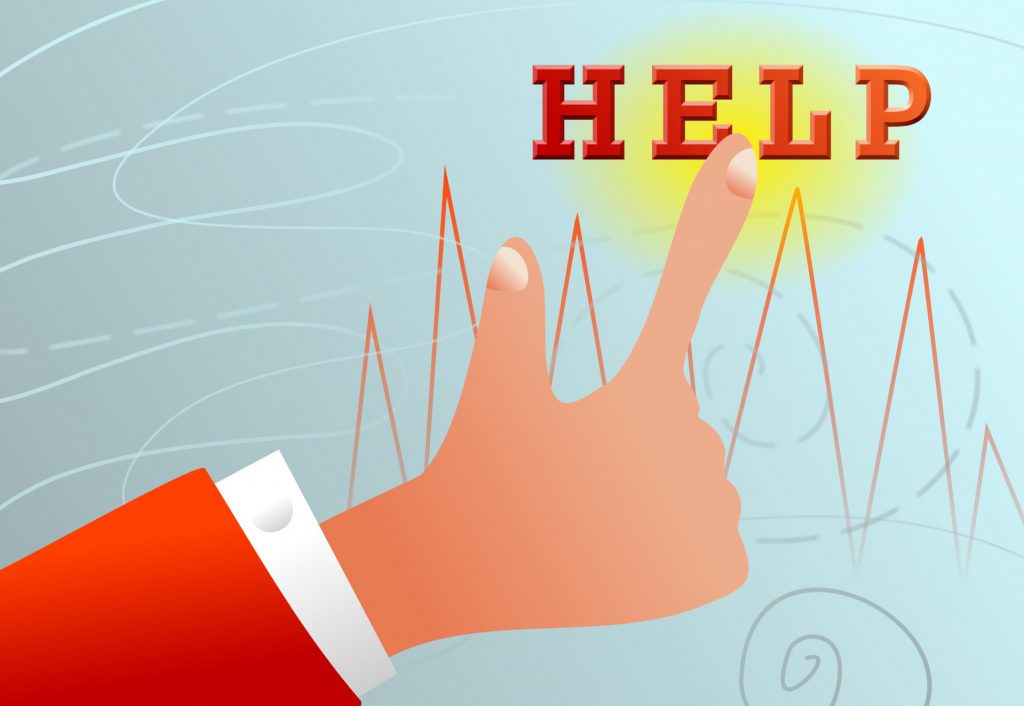 1. Strategically-tactically: helping clients, customers and end-users understand the potential impact of their
decisions on the provision of space, services, cost and business risk
2. Operationally: ensuring corporate and cost-effective environment for the occupants to function
Let's look at the BIG Facilities management companies within South Africa. When I was asked to write this Blog, I could only think of two and I thought they are the biggest and most popular, little did I know.
Sanitech
Who is Sanitech and What do they do you ask?
Sanitech was founded in the early 1980's. They are the first portable toilet hire company in South Africa to supply sanitation facilities to areas where no sanitation infrastructure exists
Sanitech's Toilet Hire division has over 20 branches nationwide and 2 branches in Africa (Zambia and Botswana) with the largest rental fleet in the country with over 25,000 units and 200 vehicles.
They Specialise in :
◦ Integrated Hygiene: this is a seamless solution catering for large industrial and mining companies up to small corporate offices
◦ Daily Cleaning: this their core business.
◦ Deep Cleaning: heavy duty cleaning utilising specialised chemicals that focus directly on removing built-up body fats, grease and grime.
◦ Specialised Cleaning: Sanitech has expanded their unique offering of Integrated Services with Specialised Cleaning Services.
◦ Washroom Products: supplies a comprehensive range of effective, durable and reliable hygiene products.
◦ Pest Control: removing a wide range of undesirable insects, rodents and other pests on a regular basis necessary to maintain good hygiene levels in the workplace.
Broll
Who is broll and what do they do – You probably thinking that Broll is a Property Management Company… well guess again,
Broll Facilities Management is dedicated to the coordination of and functionality of space thus letting you focus on your core business. In addition to Broll being property managers, they are also one of the many few Facilities management companies responsible for day-to-day operation and care of prestigious educational institutions and world-class sports stadia.
Broll offers a wide variety of services for companies in terms of Facilities management below are some examples:
Within the corporate environment
• Turnkey outsourced management
• Space planning and asset tracking
• Fleet management and courier services
• Risk management of the business-critical computer centre
• Hard and soft-service provider management
Within Schools
• Maintenance of boarding facilities and staff housing- Project management of expansions
• Coordination of all school events in association with the Occupational & Safety Act
• High-volume usage of all facilities
• Maintenance of all sporting facilities
• Conservation programmes for the upkeep of grounds and other key facilities
• Management coordinated around peak times
• Water-treatment plants and swimming pools
Within Sport facilities
• Action plans for event operations and emergency procedures
• Management and coordination of corporate hospitality
• Working with international sporting bodies regarding legislative requirements
• Working with the host broadcaster for audio and visual feeds
• Working with various security-service providers, particularly for international teams
Bidvest Facilities management
Bidvest Facilities management? Who are they? And Do they really do Facilities management you ask….. they will YES!!!!
Bidvest Facilities Management is one of the largest Facilities Management solutions companies in Southern Africa. They have a contact centre which operates 24/7/365. Bidvest offers End-End Services. Bidvest' Facilities management solutions include Facilities Solutions, Engineering Maintenance, Property Management, and Professional Services.
Their Focused solutions include the following :
•Mobile Generators
24-hour servicing, maintenance, and refuelling support, even in remote areas
•Utilities Management
outsourced administration service with end-to-end financial management of large volume utilities billing queries.
•Mobile Maintenance
Basic electrical, plumbing, mechanical, and general building maintenance on a scheduled contract or a planned project basis by multi-skilled staff
•Training Academy
State-of-the-art technical training centre, MERSETA accredited, with various training initiatives offered to clients' facilities staff as well as the wider public
•Telecommunications Services
Maintenance and servicing of telecommunications facilities including data centres, network buildings, telecommunications, masts and towers, and all network supporting infrastructure.
•Structure Integrity Inspections
Integrity Inspection services of structures that comply to statutory requirements, such as billboards, masts
Eris Property group just like Broll Property also offer the service of Facilities management and not just Property management.
Listed below are some of the services Eris Facilities Management Division offers:
• Technical services (Building structure interior and exterior)
• Business support services
• Soft services
They commit to excellence and allow them great control over the quality of service delivery, flexibility and the ability to maximize efficiencies to reduce costs
FFM
Ok, Ok before you ask who, what, where and how…is FFM??
FFM stands for Full Facilities Management. They are a self-funded Black-Owned & Managed Facilities Management Company. They provide Turnkey Facilities Management Solutions. They're founded in a rural KwaZulu-Natal. They also provide a full and comprehensive Asset, Facilities and Property Management Services, ranging from Planning to Implementation.
Their services are aimed at the Government departments, Quasi-Government Institutions, Regulatory Bodies, Corporate and Private clients.
Their services include:
1. Building Management (Design, Adjacencies, Tenant Installations, Office Designs, Drywall partitioning, Glazing and Frosting, Painting)
3. Furniture Design, Supply and Rental
4. Security and Access Control Equipment specification, Configuration, Supply and Support
5. Project Management
6. Building Fabric Maintenance
7. Space Management
8. Office Automation Rental Services specification, Configuration, Supply & Support
9. Managing Building Services
The below diagram shows how FFM is different from all other Facility management companies, or as they would say, this makes FFM unique
Servest
Servest seems to be one of the well-known facilities management companies that I know of.. think about it, the hand dryer, the sanitary bin in ladies bathroom is all Servest.
Servest is one of South Africa's Leading Integrated Facilities Management
Company. They are a multidisciplinary business positioned to coordinate all of your facilities-related services.
Servest offers a variety of different services:
Pest control
They provide effective solutions in the commercial and industrial markets.
Servest treat and control all forms of structural pests including:
• Cockroaches
• Rodents
• Flies
• Ants
• Fleas
• Bedbugs
• Silverfish
• Mosquitoes
• Wasps
• Midges/fruit flies
• Termites
Other specialised services for pest control include:
• Rodent monitoring and control (avoiding infestation, damage and health risks)
• Insect monitoring and control
• Bed bug control (using unique, innovative and proven techniques)
• Insect identification services
• Independent pest control technical audits
• Compliance with South African legislation and international quality standards
Hygiene
Hygiene by Servest is found mainly in the Washroom – at malls, office parks.
The services provided include hospitals, some schools.
Chemical Deep Clean
The Ablutions are a big hot spot for bacteria build up and viruses. This is and probably will be the most unhygienic environment. They put us, our colleagues, and visitors at risk with this.
This explains why this is one of servest's main focus.
Below are some of the services they offer under Hygeine:
• Urinal traps
• Long urinal drains and gulleys
• Underneath toilet rims
• Showers walls and drains
• Basin overflows, drains and piping
All equipment is used according to HACCP standards, this is to ensure that there is no cross between high-risk units (such as Toilets & urinals) and low risk unite (such as basins and showers)
Kitchen Solutions
Servest also offer specialised deep cleaning services for your kitchen, to simplify the process for effective results. Specialised deep cleaning services for your kitchen, to simplify the process for effective results.
These services include:
• The cleaning of extractor fans (this is what attracts a grease build-up on the canopies, filters and extractors that can become a serious fire hazard)
• Cleaning of stove areas (this is especially important as grease on floors means slippery conditions that can result in injuries)
• Cleaning of deep fryers and surrounding work surfaces (this is where grease and dirt build up. This is an ideal breeding ground for carrying diseases.
• Cleaning of wall plugs (areas, where dirt build-up, promotes increased cockroach activity)
Office Plants
Office plants also form part of the servest Facilities Management.
Not only will your office be clean, but it will also look beautiful.
Services offered:
• Beautifully designed natural and artificial plants
• Eye-catching designs and impressive indoor displays
• Scheduling service plans for all plants
• Specialised designs, installation and maintenance of atrium and special events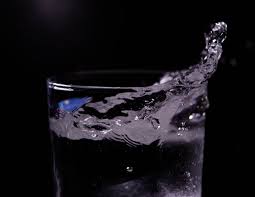 Water
Servest also offers water purification services. There are two types of systems they offer:
Manually Filled Systems:
The filtration of on-site tap water.
Inline Systems:
The filtration connected directly to a water supply where tap water is automatically filtered and available for use.
Below are different types of water purification they offer.
• Desktop water dispensers and purifiers
• Free standing water dispensers and purifiers
• Water fountains and industrial water fountains
• Mineral pots (portable desktop water purifiers)
• Reverse osmosis systems and under counter filtration systems
• Water treatment systems
• Replacement water filters
• They install it and you enjoy it
Servest also offer bottled water – (500ml) in cases of 24 bottles per case, or 18.9lt PC bottles.
A Quote on their website: "Quality water you can trust" – Servest
Compass Group
This is a first for me ..I have never heard of Compass Group – Probably been living under a rock…. EEEEK… So who is Compass and what do they do…
Compass group is owned 75% by Compass Group PLC and 25% by Thebe Investment Corporation.
Compass Group PLC is one of the largest food services and facilities company in the world, They operate in over 50 countries and providing their services to over 30 000 clients locations.
Thebe Investment Corporation is the oldest most established BEE organisation in South Africa.
Supercare is part of Compass group and deals with the facilities management.
HYGIENE SERVICES
They provide a range of specialised services, including maintenance and regular refilling of products so that hygiene facilities and operations are hassle-free and effective.
• Wall Mounted Soap Dispensers
• Toilet Hygiene Services
• Air Freshener Dispensers
• Hand Dryers
• Dust and Industrial Floor Mats
SPECIALISED CLEANING
This is a complicated and difficult cleaning processes such as deep cleaning or floor cleaning. There is nothing they cannot clean – from upholstery to ceilings to from escalators and high windows. There are no impossible jobs or hard to reach spaces.
Something to think about:
Does a clean office impact productivity?
Sources:
http://www.safma.co.za/About/About
http://www.safma.co.za/Business
http://www.fastmoving.co.za/retail-services/business-intelligence-115/bidvest-facilities-management-316
http://compass-group.co.za/3-reasons-why-a-clean-office-is-important/
www.fullfacilitiesmanagement.co.za
https://www.servest.co.za/services/water/ 
Image sources:
I started working at Leads 2 Business in August 2014 in the Telesales Department as an Accounts Co-coordinator. I am extremely privileged to be apart of a dynamic Sales team and an empowering Company. I am a very out-going person with many characteristics, and love to help when a client needs any assistance.