The power of plant and equipment hire.


As the South African economy is seeing renewed energy in economic growth in 2018 while under new leadership, the construction industry is poised for increased growth in the medium to long-term, which is now giving way to much needed increase in opportunities for the general contractor in the near future. As the industry awaits positive growth, competition for public and private projects is still the number one factor hindering the growth of small to medium businesses.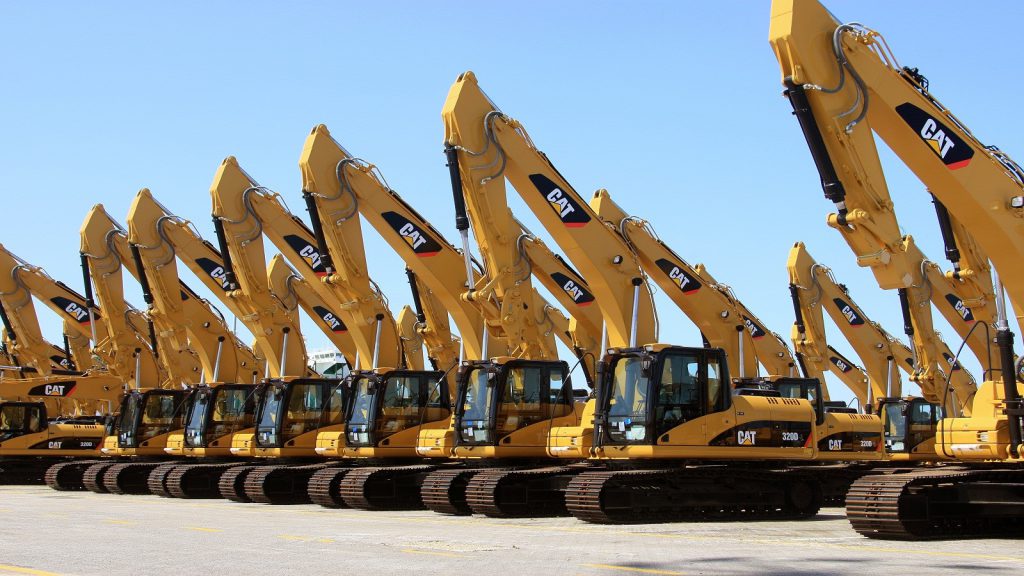 In such a highly competitive landscape, a general contractor knows that a successful bid is won or lost on their ability to price a bill of quantities accurately against other potential bidders. Yes, your experience on previous projects will count in your favor, but having accurate knowledge in costing building materials, labor and most importantly plant and equipment usage could be the key to your success in winning your next project or tender. A vast majority of contractors are now opting to rent, hire or lease expensive equipment over purchasing as this gives them the ability to be more versatile or agile in the types of jobs and projects they bid on as well as keeping their business overheads and startup costs lower on repayment, maintenance and storage of equipment that is not being utilized continuously.
If your business has the liquidity to purchase decent quality used equipment, that you know won't become outdated, will be used continuously on upcoming projects and you can extract the value of owning the assets, then it still has its advantages to buy, but for many small to medium contractors and companies trying to break into new markets or bigger projects this will not be the case and hiring is your best and only option.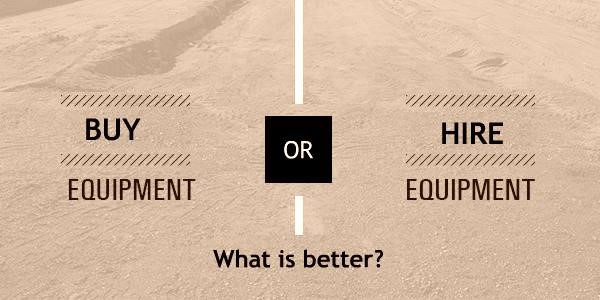 Key tips when deciding to hire plant equipment
Knowledge is key
Gone are the days were decades of experience gave you the competitive edge as the internet has neutralized that. Research the latest trends in new technology and equipment available, join forums and industry knowledge share groups online or blog websites, sign up to newsletter and become an expert in the field of machinery and equipment. Having a deep routed knowledge in what is happening in the market and what technology is available at your disposal and price at what it will cost you to hire will give you an advantage when costing your next job.
Build relationships
Source and locate plant and equipment hire specialists and conduct due diligence on all the suppliers you are interested in. Visit their premises, inspect their equipment and the age of the equipment and meet the owners if possible, as feeling comfortable and confident with the people and the company you are hiring from will give you confidence in your bids. Always find multiple suppliers in various areas as you will need to factor in transport and delivery costs to and from your job sites. Always check availability of equipment and machinery before bidding on work and having relationships with hire companies that have a range of choice is preferable. Building good working relationships will also give you much greater flexibility in negotiating rates for on future jobs with prospect of continuous cash flow for the hiring company.
Customer Service
A critical factor in the success of reaching deadlines on jobs is making sure that the company you hire from offers excellent customer service such as on-site or off-site training to machine operators and best practices for safety and inspections, as well as quick turnaround of servicing and repairs, or be able to swap out faulty equipment in order to continue with the work at hand. These factors will give you peace of mind as daily costs increase when a job has to stand still due to faulty or broken equipment and can critically impact your bottom line profits and hitting tight deadlines.
Get your paperwork in order
Make sure that that company you hire from, has the correct paperwork for the machinery and equipment you are hiring including insurance. Sometimes overlooked, but important to know what your liabilities will be in the event that any piece of equipment is destroyed or damaged on-site by one of your operators or employees.

As in most cases, there will be Pros and Cons in Buying or Renting Equipment for your next job, but when trying to scale your business effectively by bidding on bigger projects in various locations here is a recap on the advantages of hiring.
Lower initial investments
No maintenance or storage costs once the project is completed
Access to broader range of equipment
Use of the latest technology available
On-site servicing and insurance handle by another party
Sources
If you are interested in becoming one of our subscribers, please visit our website.
To view notes with screenshots on how to use our website, please visit our Wiki site.
To view more articles, please visit our blog.
I started my journey with Leads 2 Business in 2016 after having a successful career in aviation. I have since found a passion for the construction industry and helping smaller companies break into the larger scale projects/tenders. I am a devoted Sales Executive based in beautiful Cape Town who truly believes Leads 2 Business is the future for any professional within the construction industry serious about growing to their maximum potential through well researched, up to date leads. Uniting one professional to another creating life long business relationships throughout the construction industry.