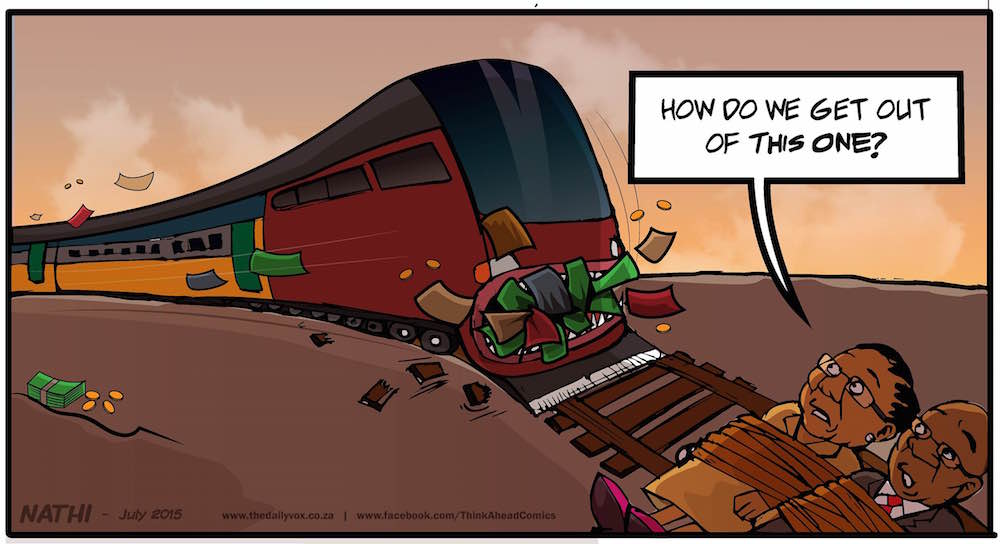 The PRASA Saga – What is it really about?
A little background:
The PRASA (The Passenger Rail Agency of South Africa) Saga revolves around an Upgrade Project that was out outsourced by PRASA to Swifambo Rail Leasing which in turn awarded the contract to Vossloh España for R3.5 billion.
The height of the Afro 4000 Locomotives purchased for the Shosholoza Meyl long-distance passenger service in relation to the height of the overhead power lines has come into question. The Initial order height for the locomotives was 4.262m high and the current height is 4.1m. All current locomotives in use have a maximum height of 3.965m. The normal accepted safe distance between a locomotive roof and electrical cables is at least 150mm (ie. the cables should be at least 4.5 metres above the rail tracks). Although the power lines are supposed to be no lower than 4.5m there are many places in the country where, because of poor maintenance, overhead wires are much lower. In order to provide safe travel conditions for the new locomotives overhead power lines will have to be raised, the costs of which are unclear at this point.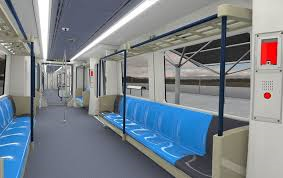 A brief Timeline:
13 October 2013 – The DA requests that the Auditor-General, Terrence Nombembe, investigate the PRASA R3.5 billion locomotives deal
February 2014 – A report from PRASA in February 2014 points out four places where overhead lines are as low as 4.22m.
January 2015 – One of the four batches of locomotives procured by PRASA from Spanish manufacturer Vossloh España arrive in Table Bay Harbour.
March 2015 – Transnet Freight Rail General Manager, Caesar Mtetwa wrote to to PRASA's Chief Engineer, Dr Daniel Mtimkulu, stating the locomotives exceeded the permitted height limit for Transnet's rail system.
10 May 2015 – 'Rapport' publishes an article regarding issues surrounding the Locomotive Tender
5 July 2015 – 'Rapport' publishes an article stating the Locomotives procured are "too high for the long distance routes they were intended for".
6 July 2015 – Lucky Montana, the CEO of PRASA speaks at a media briefing regarding the "grossly misleading" article published in Rapport.
12 July 2015 – An article published in the 'Rapport' with documents attached highlight the following:
* PRASA sent a message to Spain on 5 November 2013 to ask whether the locomotives, which had been ordered eight months previously, could be lowered.
* PRASA wanted the locomotives heights lowered to 3 965mm.
* But Vossloh España said in a letter, which Rapport obtained, that the PRASA request was not possible, "Although it is not possible to reduce Euro 4000 locomotives' height below 4 140mm … it is understood that with actual height and with the information we manage, the locomotives should be acceptable for operations on South African tracks," sent in late 2013.
* 1 week later PRASA paid R468m for the first locomotives.
16 July 2015 – PRASA Board resolves that CEO of PRASA, Lucky Montana will not be required to complete his notice period (1 June to 31 November 2015) due to him not complying to the conditions of serving out his notice.
17 July 2015 – PRASA Executive Manager for Engineering, Daniel Mthimkhulu, is suspended as a result of an inquiry revealing he lacked the necessary qualifications.
17 July 2015 – The Public Protector's office confirms it has concluded an investigation into PRASA and CEO Lucky Montana after a union requested a probe in 2012 into allegations of maladministration relating to financial mismanagement and tender irregularities and will be "ready to release it on 23 July".
23 July 2015 – The Public Protector, Thuli Madonsela postpones the release of her report. According to City Press, staff at PRASA had approached Madonsela requesting to make representations against Ex CEO Montana now that he was not at work. "They feared they would lose their jobs, but now they feel at ease and want to make submissions," said a government official.
23 July 2015 – PRASA Chairman, Dr Popo Molefe reports that he has received death threats which have been reported to the Police who are investigating 'a case of conspiracy to commit murder'.
27 July 2015 – PRASA Executive Manager for Engineering, Daniel Mthimkhulu resigns. PRASA is to continue with its criminal case against Mr Mthimkulu.
Is all this controversy really over a 400mm clearance between a locomotive and the contact wires or is it something more? Is it about R3.5 Billion which has been spent on locomotives which may not be able to operate on our railways? Is it about Politics? Is it about Corruption? Is it about Tender Irregularities? Is it about a lack of leadership?
In my opinion it is the latter; a lack of leadership. Let's consider:
In essence what is leadership? The following adjectives come to mind: Accountable, Alert, Approachable, Authentic, Aware, Communicative, Credible, Customer-focused, Decisive, Dedicated, Ethical, Knowledgeable, Moral, Motivating, Pro-active, Responsible, Transparent, Trustworthy and Vigilant.
Does this describe those in leadership roles in the PRASA Saga?
In order for any organisation to succeed and prosper, it is critical that the right leadership is in place. I think Dwight D. Eisenhower said it best, "The supreme quality for leadership is unquestionably integrity. Without it, no real success is possible, no matter whether it is on a section gang, a football field, in an army, or in an office."
What are your thoughts? Please leave a comment.
Sources:
http://www.bdlive.co.za/business/transport/2015/07/07/prasa-ceo-says-detractors-want-to-tarnish-him-in-train-saga
http://www.news24.com/SouthAfrica/News/Newsmaker-Popo-Molefe-vows-to-stay-put-at-Prasa-20150726
http://www.news24.com/SouthAfrica/News/Prasa-war-heats-up-20150718
http://www.netwerk24.com/nuus/2015-07-05-r600-m-optelfout
http://www.biznisafrica.co.za/prasa-dismisses-zar600-million-train-saga/
http://www.iol.co.za/the-star/casualties-symbolic-of-derailed-prasa-1.1889710#.VbX2EvmqpHw
http://www.politicsweb.co.za/party/something-fishy-about-prasas-r35bn-locomotives-dea
http://ewn.co.za/2015/07/17/Prasas-engineering-executive-suspended
http://www.news24.com/SouthAfrica/News/Prasa-Transnet-had-concerns-over-locomotive-height-documents-20150712
https://www.linkedin.com/pulse/prasa-leadership-failure-case-study-vusi-thembekwayo
Millennial Mom + wife living the hash-tag life