With 86400 seconds in a day, how you use them is critical.
Habits form the foundation of who you are. When you are constrained by the everyday, what can you change? How do you differentiate the ordinary from the extraordinary?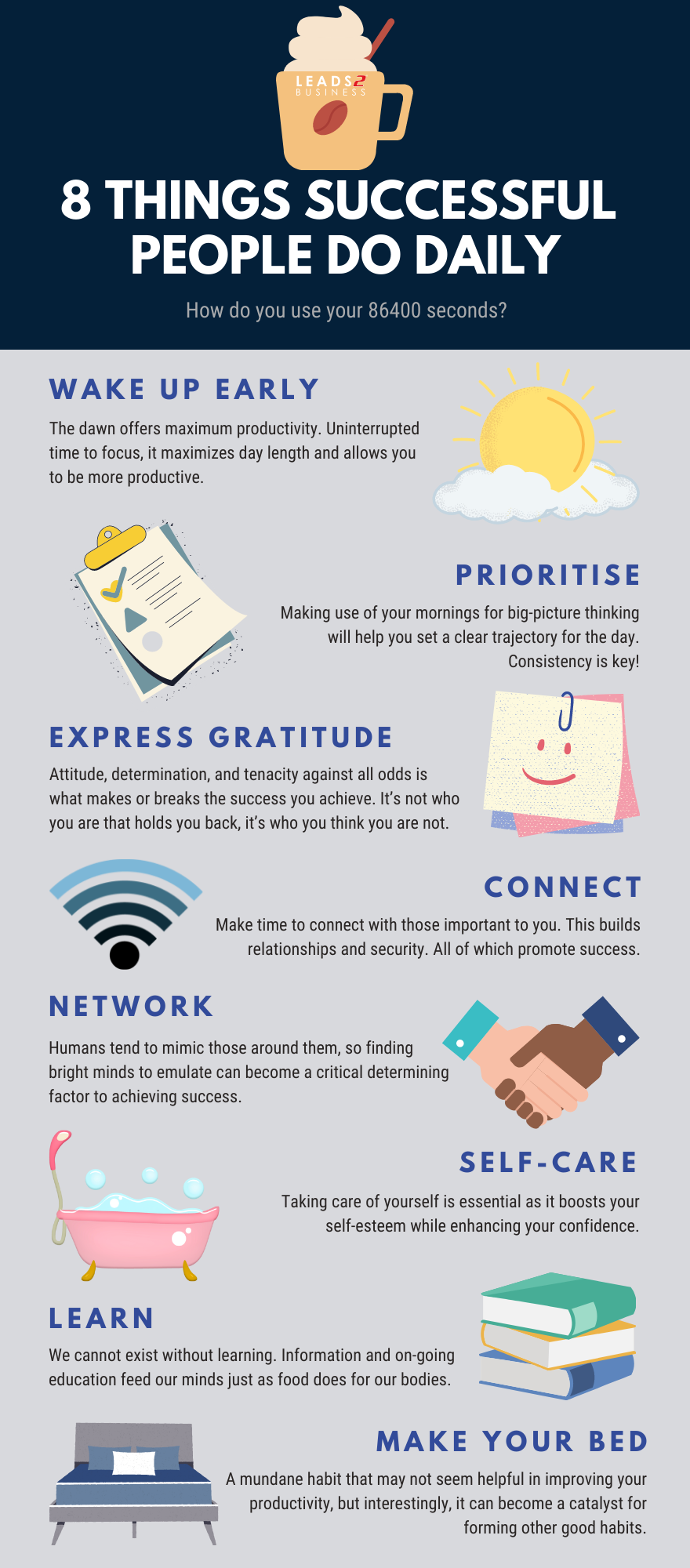 ---
To view more Articles, please visit our Leads 2 Business Blog.
If you are interested in becoming one of our subscribers, please visit Leads 2 Business.
To view notes with screenshots on how to use our website, please visit Leads 2 Business Wiki.
Millennial Mom + wife living the hash-tag life. Remember: If You Fail - Fail Forward