6 Beautiful Buildings in Durban

Often my colleagues and I would talk about a road trip to Durban as they would say…." Take us to your Mommas house". But that has not happened due to the Pandemic. For now though, perhaps this 20-minute read will help you with a glimpse of what to expect?

Durban (Zulu: Ethekwini, from Itheku meaning "city") is the third most populous city in South Africa  (after Johannesburg and Cape Town) and is the largest city in the South African Province of KwaZulu Natal.
So whether you are in the City for Business or Pleasure be prepared to be blown away by some of its Structures and Buildings (in no particular order).
1: Durban ICC – also known as Inkosi Albert Luthuli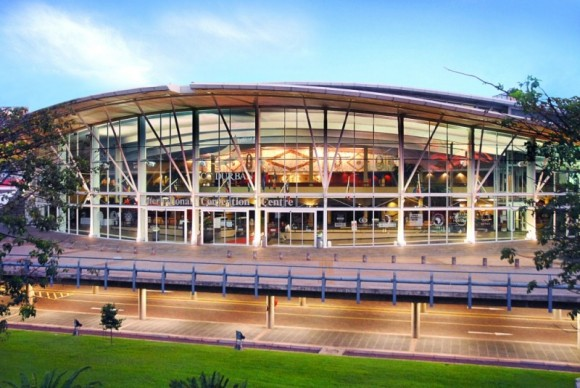 The Durban ICC is constructed on the site od the old Durban Central Prison, and today the centre stands as a symbolic reminder of the transformation the country has undergone. It's hard to believe that this site was once a place of darkness and incarceration has turned into a place of enlightenment and a venue of the global dialogue. Personally, I also call this an all-in-one Building, as it can host the following events:
Conferences

Exhibitions

Sports and Events

Weddings  / Banquets and private functions

Concerts
2. Durban City Hall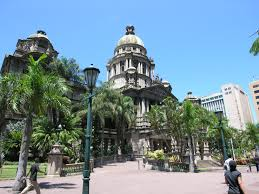 Known for its authentic structures as its construction is historical,  landmark finished in 1910. In 1903 architects were invited to submit designs when it was found that the original Town Hall (now the Durban Post Office) was no longer large enough. The exterior now has sculptures representing the Arts, Music, Literature, Commerce Industry. The Durban City Hall is home to a Public Library, the Natural Science Museum and the Durban Art Gallery. The entrance along Dr Pixlsy Kaseme Street takes you to the Municipal Offices and Meeting Rooms.
3. Durban Hilton Hotel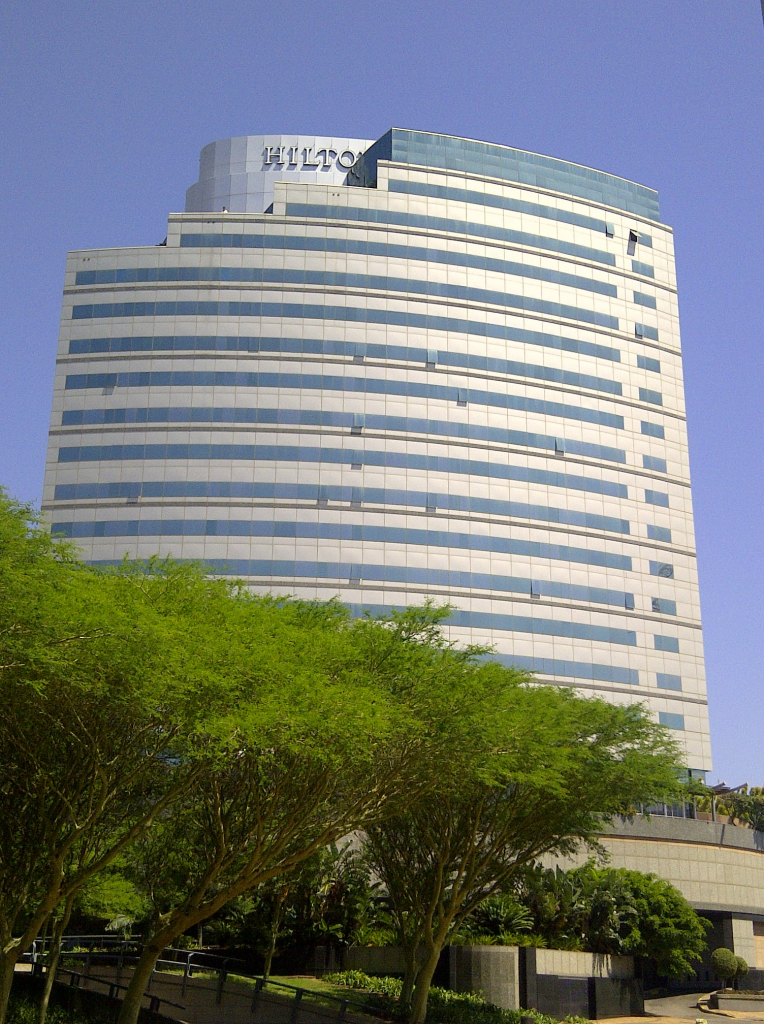 An award-winning business hotel located next to the Durban ICC within 5 munites of the beachfront, Hilton Hotel is a 5-star property featuring 3 restaurants and a business lounge. Hilton Durban first opened in 1997 and celebrates its 20 years having transformed all 327 bedrooms into contemporary spaces. The overall design is inspired by Durban's rich, diverse cultural heritage and captivating history with the breathtaking stretch of golden shorelines and the warmth and hospitality of its people which fulfil the needs of the modern traveller.
4. Moses Mabhida Stadium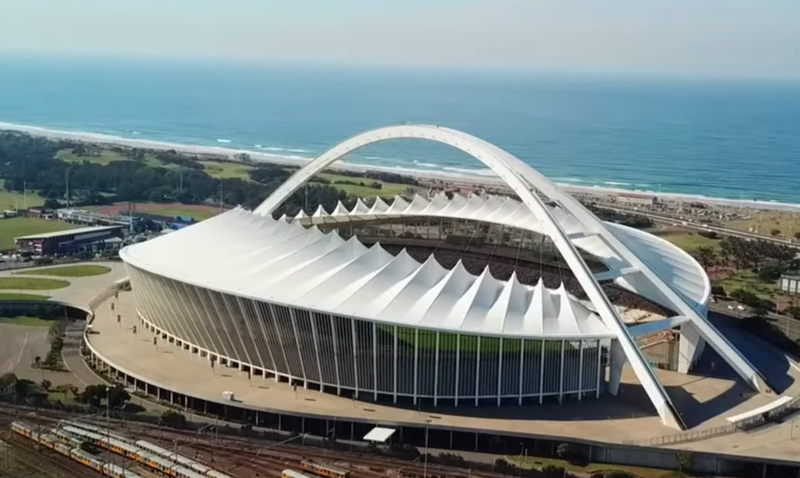 Moses Mabhida has been voted the most popular stadium in South Africa via an online poll, hosted 7 FIFA World Cup matches (including a semi-final attended by the likes of Paris Hilton, Leonardo DiCaprio and John Travolta) in 2010.
The success of this stadium is well documented, not only via the 27 awards received to date but more importantly, in just two years the highest level of utilisation for the new stadia in South Africa can be claimed by Durban's stadium. Named after a giant of a man, Moses Mbheki Mncane Mabhida, who was one of those who helped to forge and maintain the powerful United Front that eventually saw the creation of a democratic and non-racial South Africa.  The design allows for natural ventilation and creates an incredible sense of space every bit as striking as the famous arch inspired by the "Y shape" on the South African flag.
5. uShaka Marine World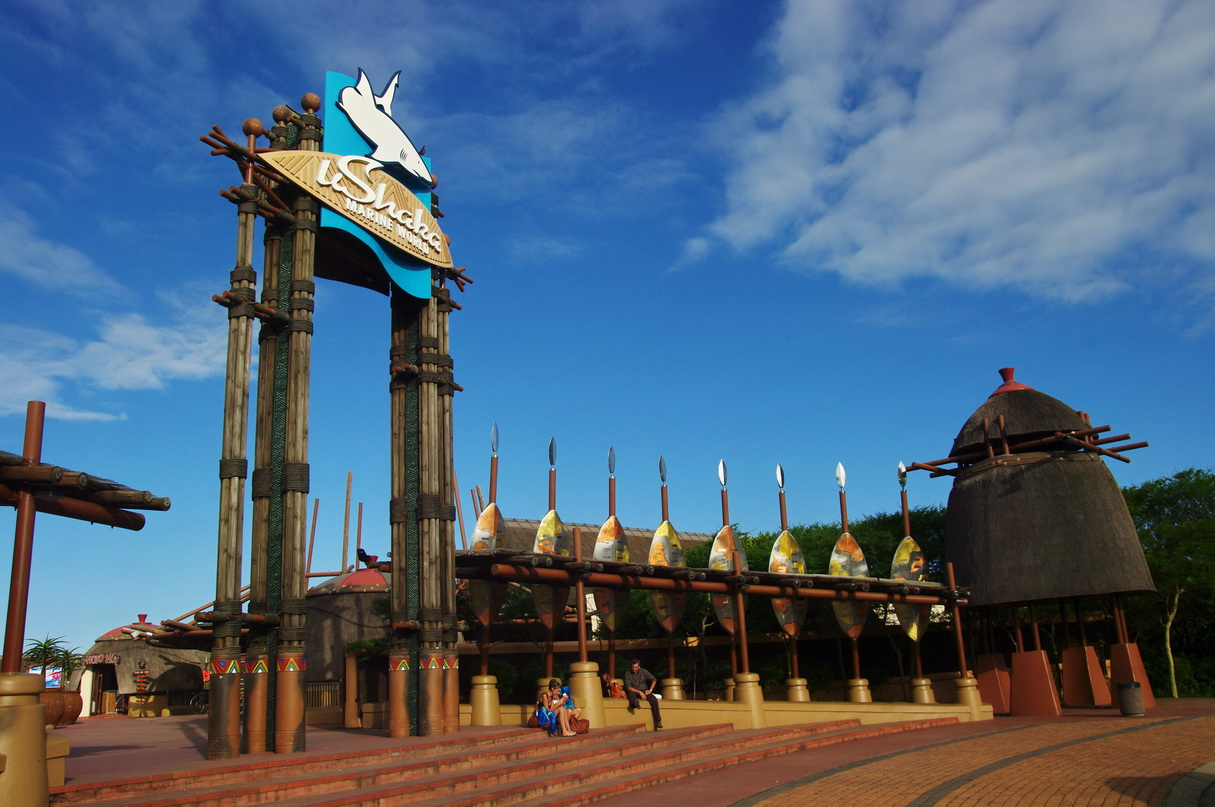 An 18 Hectare theme park which was opened on 30 April 2004 in Durban, KwaZulu Natal is located on the strip of land between the Beachfront and the Harbour. Comprised of 8 Sections, Seaworld, Wet 'n Wild, Sea Animal Encounters Island, Beach, Village Walk, Moyo Pier, Dangerous Creatures and Chimp and Zee. It is know known for its safe, secure, clean environment that resonates the sound of fun, laughter and the spirit of togetherness.
6. Sibaya Casino  – Umhlanga
Sibaya Casino and Entertainment Kingdom is a top holiday destination and casino in Durban, located just a few minutes' drive away from King Shaka International Airport. Set in the green hills of KwaZulu-Natal, overlooking the Indian Ocean, Sibaya invites you in with a royal welcome.
A taste of what to look forward to when visiting Sibaya Casino and Entertainment Kingdom:
Luxury hotel suites and comfortable lodge rooms overlooking the swimming pools and ocean.

A selection of slot machines and tables for gaming in style at the main casino.


Durban's top restaurants, serving the local flavour and international cuisine.

A variety of entertainment options from theatre, shows, movies and special events.

State-of-the-art conference and function facilities.

Personalised treatments at the in-house Mangwanani Spa.
As the City Slogan goes…Welcome to Durban, The warmest place to be – Which can also be translated as…Durban Rocks!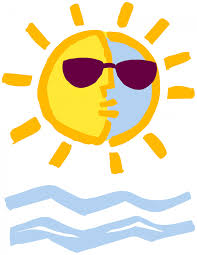 Sources:
Buildings Pier and Ocean
Durban ICC
Durban City Hall
Durban Hilton Hotel
Moses Mabhida Stadium
uShaka Marine World
SunShades emoji
---
To view more Articles, please visit our Leads 2 Business Blog.
If you are interested in becoming one of our subscribers, please visit Leads 2 Business.
To view notes with screenshots on how to use our website, please visit Leads 2 Business Wiki.
I have been working at L2B since March 2014 and my current position is Content Researcher - Africa Department and Classy is the best word that describes me.