This week's quote is from the great leader, Nelson Mandela. Did you know July is his birthday month? We thought quotes from him would be most suitable this month.
"I never lose. I either win or learn." Nelson Mandela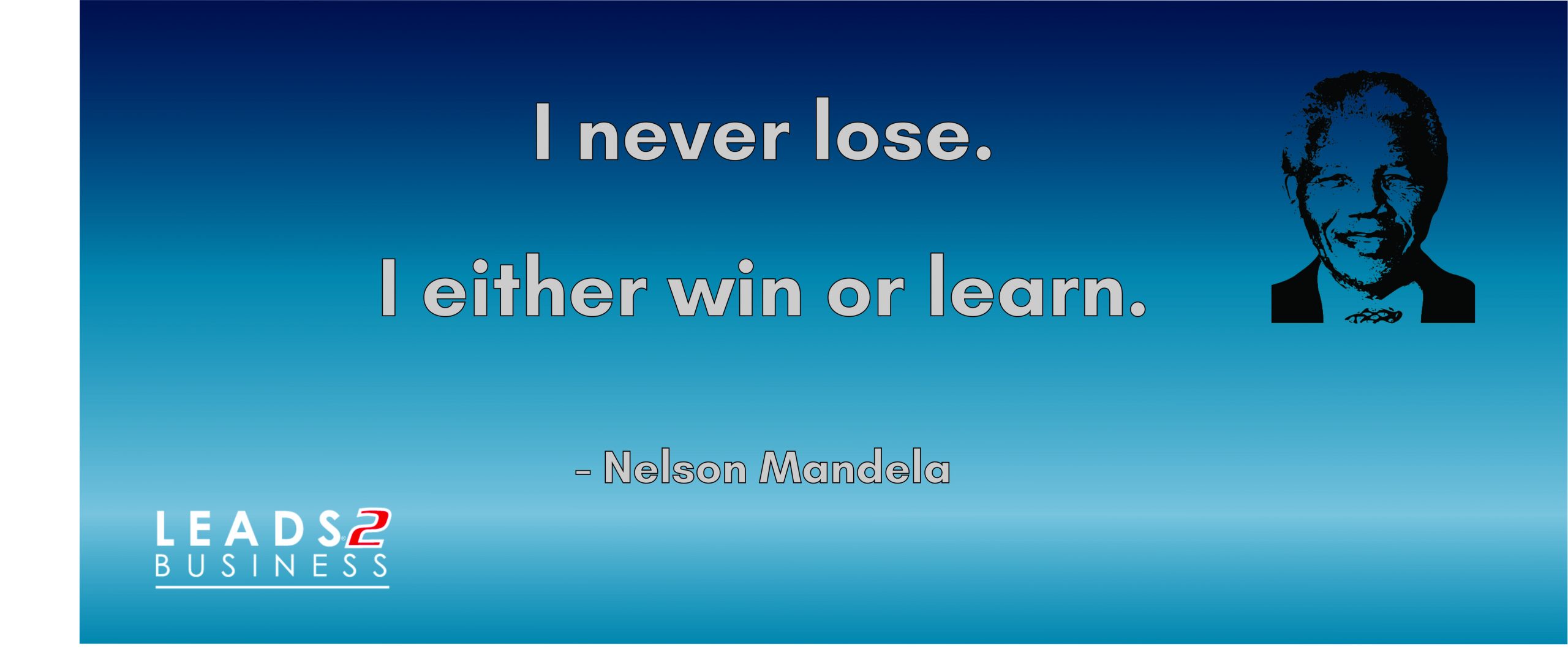 ---
If you are interested in becoming one of our subscribers, please visit Leads 2 Business.
To view notes with screenshots on how to use our website, please visit Leads 2 Business Wiki.
To view more Articles, please visit our Leads 2 Business Blog.
I had been working for Leads 2 Business, as Deputy HoD for Private Projects for over 10 years and now I am still with L2B, working in the Customer Relations Department as Advertising Co-ordinator and Digital Designer. A radical change and a challenge, but I am loving it!