Mozambique – PPA 9806

Description
The Tete project covers an areas of 632km ² and is located immediately north of the provincial capital of Tete in Mozambique. The project is strategically located to access abundant, low-tariff hydroelectric power from existing and developing schemes on the Zambezi river. The project contains two areas of magnetite/titanium/vanadium mineralisation – the Singore area to the south and the Massambe group in the north. Exploration efforts to date have been focused on the Massambe group area. The Singore area remains largely untested, but highly prospective. The initial capital expenditure required to get Tete up and running was set at US$1.14 billion. The exact co-ordinates are currently not available however the approximate area of location is lat: -15.490813654112022; long: 33.23428787931671
| | |
| --- | --- |
| Status | Region |
| Procedural | Mozambique |
| Category | Value |
| Infrastructure | R 200 Million+ |
| Industry | Timing |
| Mining | 2023 onwards |
| Sector | Class |
| Private |  Invited / Negotiated |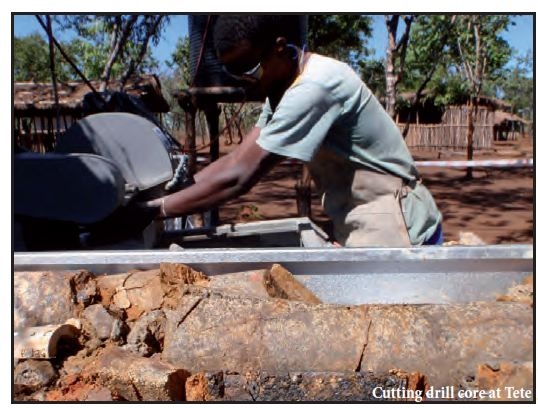 ---
If you are a valued Projects subscriber, you can find more details about this Featured Project here.
If you are interested in becoming one of our subscribers, please visit our website.
To view notes with screenshots on how to use our website, please visit our Wiki site.
To view more articles, please visit our blog.
One girl who would rather wear boots than high heels...