Construction of Park Square


Description:
Construction of Park Square, a 4-Star Green Star mixed use office and retail development which will be located next to Chris Saunders Park in Umhlanga, KwaZulu-Natal. The office block has a GLA of 36 000m², comprising 32 000m² of A grade and P grade sectional title office space and 4 000m² of prime ground floor retail space. There will be 2 basement levels. The retail part of the development will be used for restaurants, bars and shops and there will be a 16-metre wide public walkway that will connect the square to the nearby CJ Saunders Park. The walkway will also provide access to the public road on the eastern side of the development.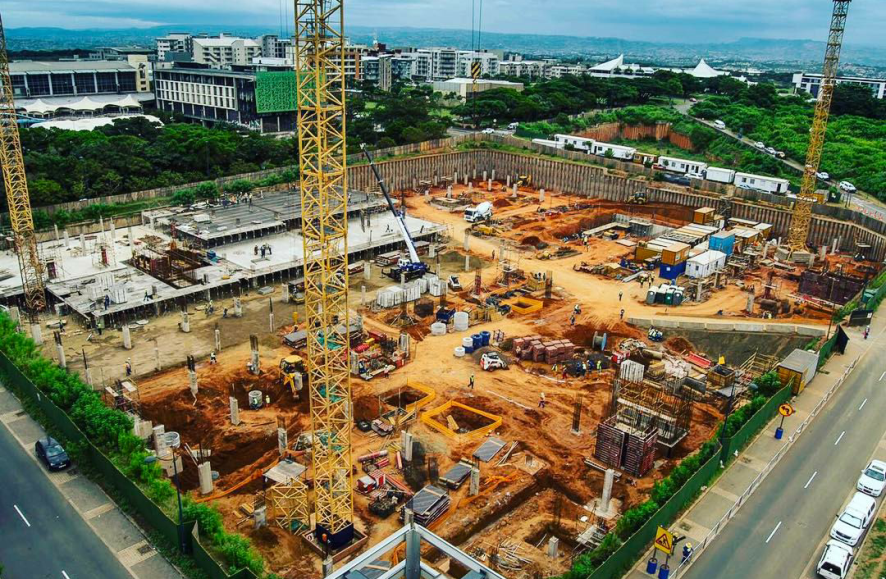 Status:

Underway

Category:

Building

Industry:

Office & Commercial

Sector:

Private

Region:

KwaZulu-Natal

Value:

R 600 Million

Timing:

January 2017 to September 2018

Class

Invited / Negotiated
If you are a valued Projects subscriber, you can find more details about this Project here
If you are interested in becoming one of our subscribers, please visit our website.
To view notes with screenshots on how to use our website, please visit our Wiki site.
To view more articles, please visit our blog.
I started my journey at Leads 2 Business in the Directory Department in 2012. I was then promoted to the Private Projects department in 2014 and have been working as the Regional Gauteng content researcher ever since.