Who's who in your Industry? This week we are featuring D G I Trading Mining Equipment (a division of D G I Trading SA (Pty) Ltd)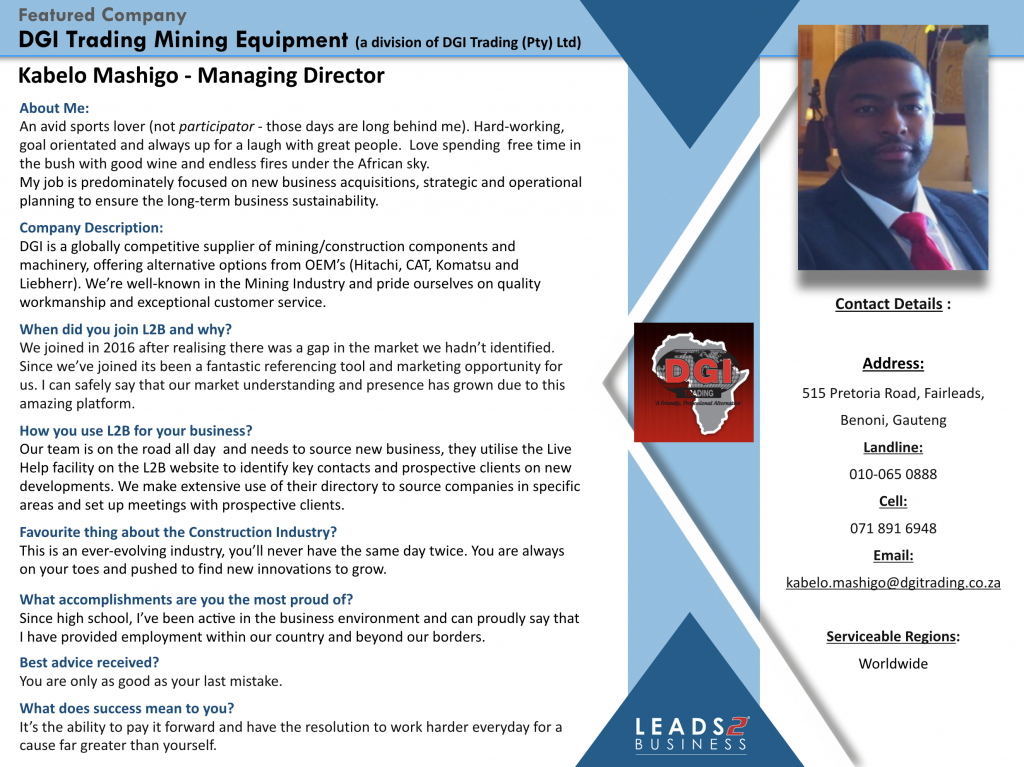 To view more articles, please visit the Leads 2 Business Blog.
If you are interested in becoming one of our subscribers, please visit Leads 2 Business.
To view notes with screenshots on how to use our website, please visit the Leads 2 Business Wiki.
I am Ashlee Kelly and I have been with Leads 2 Business for a year and 3 months. Although new to the Company I have been in the construction industry for 4 Years. My passion is working with clients and ensuring that they grow their business in the right direction by getting involved in projects and tenders we can offer. I am a very out-going person with many characteristics, and love to help when a client needs any assistance.