Sick Building Syndrome (SBS)


Sick Building Syndrome also known as SBS is a medical condition that often comprises of a range of non-specific symptoms that occur in the workplace or building and its occupants. This syndrome causes the occupants to have a feeling of ill health which in turn causes a ripple effect starting from absenteeism to a decrease in workers productivity. As a result, SBS is fast becoming a major occupational hazard. Therefore all factors such as cause, management, preventative measures and employer responsibility need to be ascertained and looked at.
Symptoms:
Headaches
Respiratory problems
Nausea
Flu like symptoms
Fatigue
Poor concentration
Skin irritations
Increase in asthma attacks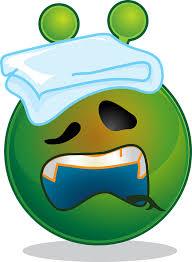 Risk factors:
Chemical contaminants
Biological contaminants
Inadequate ventilation
Electromagnetic radiation
Psychological factors
Poor lighting, absence of light & humidity

Prevention & control:
In order to minimize or completely prevent SBS it is important to ensure the building has good ventilation, if an air conditioning unit is used it is important to keep it well maintained at all times and ensure that ventilation standards are met, ensure intake vents are not located in areas that could be close to large amounts of traffic.
Products below should be checked for safety:
Paint
Adhesives
Pesticides
Cleaning agents
Other contaminants that need to be watched for:
Mold
Insect & bird droppings
Stagnant water (this breeds bacteria, viruses & fungus)
To reduce the effects of using equipment that omit electromagnetic radiation, it is important to correctly ground wiring to reduce magnetic fields that affect your health.
High stress levels and long working hours can affect one's ability to remain healthy and productive. Stress can weaken your immune system and psychological wellbeing.
There is a greater link of SBS in air conditioned buildings than those that are naturally ventilated.
Employer's responsibility:
Carry out surveys with your employees
Ensure all cleaning machinery is in good working order & that filters are clean
Ensure cleaning agents are being used correctly & stored correctly
Ensure the ventilation unit is well maintained
Ensure the intake for the ventilation system is checked
When possible, use natural ventilation
Ensure staff schedule their work properly to ensure less stress
Ensure staff take regular breaks and step away from their work space
Encourage staff to eat healthy and get regular exercise
Sources:
http://www.nhs.uk/Search/?q=sick+building+syndrome
https://www.ncbi.nlm.nih.gov/pmc/articles/PMC2796751/
If you are interested in becoming one of our subscribers, please visit our website.
To view notes with screenshots on how to use our website, please visit our Wiki site.
To view more articles, please visit our blog.
I started working at Leads 2 Business in May 2009, and have served as Head of Department of Telesales and Administration from 2010 until the present. I oversee both the Telesales department as well as the Administration of our Johannesburg Office.