Central Africa, most of these regions are riddled by danger.
All because of little stones found deep beneath the Earth and other minerals too, but the dangers are mainly due to a girl's best friend: Diamonds!
Of course, it is nothing like the war-zone found in Sierra Leone, but it is still red flag zones nonetheless. Big companies have tried for years to mine in these regions on industrial scales but have largely failed. The mining areas here are largely controlled by rebel and armed groups, for the purposes of formality, we will refer to these extremists as 'artisanal ' miners.
The point of this blog is for a much lighter note, and not the sordid realities of the mining industry in the Central African regions, but a brief scenario of those conditions was worthy of mention. I was just as surprised and shocked to learn about these two, here are the top 10 interesting facts about the mining industry in Central Africa.
PRENDRE PLAISIR!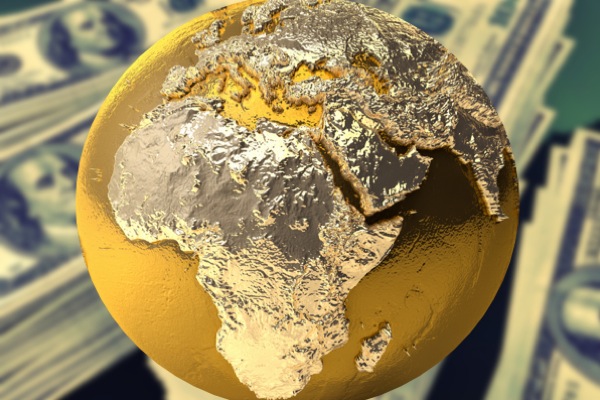 10. Cameroon
Until mid-2008, Cameroon had no history of industrial mining.
9. Congo
46% of the world's diamond production occurs in Africa, led by Bostwana and The Congo. The Congo contributing 34% of Africa's production. That is a lot of Sparkle for Congo, I hope she never stops shining.
8. Gabon
There are NO restrictions on foreign ownership in Africa. However ONLY the Gabon government requires investors to meet the Central African Economic and Monetary Community investment regulations. I personally support this clause, 100%.
7. Gabon
The Comilog Mine is the second-largest producer of manganese alloys in the world. Why is Africa still importing stainless steel then?
6. DRC
In 2009, African Business magazine estimated the total untapped mineral wealth of the DRC to be US$24 Trillion – equivalent to the GDP product of Europe and the United States COMBINED at the time.
5. Equatorial Guinea
Signed their FIRST EVER, mining contracts in the country's history in June 2020. So not all of 2020 has been doom and gloom. An entire five mining contracts were signed with three different companies. The contracts are for Gold, Bauxite, Uranium and Iron.
4. Cameroon
Cameroon makes it again on my list. Explorers and industry professionals say though Cameroon has vast mineral resources, it is not yet extensively mined. Why so shy? What are you hiding underneath all that soil Cameroon?!
3. Chad
Although there are several national and international mining companies exploring the potential for gold and uranium mining in Chad, no large-scale mines are operating in the country. Most mining activity is conducted by artisanal miners.
2. Gabon
Making it for the third time on my list. In the 70s uranium was mined in Gabon to supply the French nuclear power industry. This was the time frame that the Oklo reactor zone was discovered.
1. Angola
Diamonds in Angola are responsible for over 98% of the government's earnings. Talk about top Dollar.
Sources:
KPMG
Mining in Africa
Mining Technology
---
To view more Articles, please visit our Leads 2 Business Blog.
If you are interested in becoming one of our subscribers, please visit Leads 2 Business.
To view notes with screenshots on how to use our website, please visit Leads 2 Business Wiki.
I am an insanely optimistic ambivert that does everything from the heart instead of the mind. Deeply interested in people and matters that pertain to mankind.