"Take a walk on the wild side"  or drive or ride, whatever blows your hair back.

The Wild Coast, the southern tip of KZN and north of the Eastern Cape, a stunning, almost untouched, part of the country, and because of the lack of road access, it is also one of the poorest areas in South Africa.  The development of a new road system would benefit the area to encourage tourism and to allow the area open to economic opportunities.  However, the environmental aspect needs to be fully considered and there has been public participation in making a decision over several years. 
As of May 2019, a project had been opened to upgrade the surface of 15km of the Road DR08046, which is a portion of the Wild Coast Meander.  As at the 14th of May 2020, the current status is underway. 
The positive is always moving forward and reaching out to those in need.  However, the world has suffered quite a dramatic change of viewpoint recently, so would reaching out to those in need by constructing a road for growth be beneficial?  Or would it be best to leave them untouched? 
The Negative and Interference
In 2018 the villagers of Pondoland had pleaded for the new road to not to take place, as it would destroy their land and their way of life. They are the people of this land and they have spoken up.
In 2019 there was a write up in the Moneyweb: "Engineers leave SA due to 'construction mafia'".  Projects are compromised with illegal site disruptions. These illegal site disruptions caused some listed construction companies to withdraw from parts of the N2 Wild Coast Road Construction, due to fearing for the safety of their employees.
This is what makes me feel torn.  There is always positive with every negative and vice versa.  Growth and infrastructure are what people want and need.  Millions are poured into beautiful places so that the whole world can visit and the local community can benefit.  Yet it is the beautiful and untouched places that get destroyed by too many people. The simpler things in life aren't so simple anymore.  Do we need to have every corner of our planet touched and modernised and built up?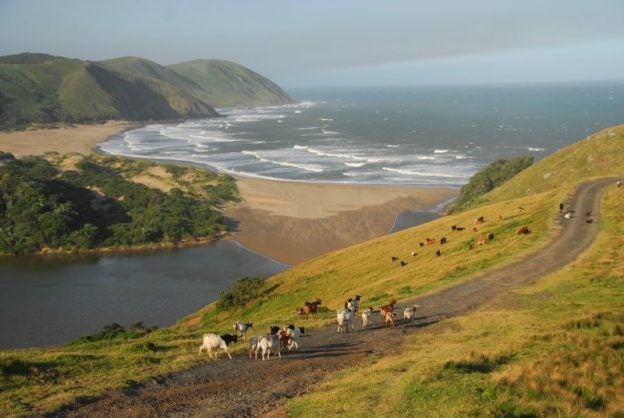 I've given the facts, but my gut is saying leave it "WILD", leave it as it is because it is just that, BEAUTIFUL and untouched, with infrastructure and upgrading the beauty will be taken away and we'll be left with yet another oversaturated tourist attraction.
The project is on the way, let's hope that all the positives come out from this:
The people get what they need, the wildlife remains "untouched" and wild. The land remains a well sufficient and working ecosystem even with the interference of people. And education of the area to form respect for the land.
To view these tenders and projects in full, one needs to be subscribed to our website, contact us for further details:  www.L2B.co.za
Projects available to view on L2B website regarding the N2 Toll are;
N2 Toll – Mtentu Bridge

N2 Toll – Msikaba Bridge

N2 Toll – North & South Haul Roads
Recent Tenders available on L2B:
N2 Wild Coast toll highway Section 20 between the Lingeni intersection km 1540 and..

N2 Wild Coast Highway Section 20 between the Msikaba River Bridge and the Mtentu River Bridge

Msikaba River Bridge On The N2 Wild Coast Toll Road

N2 Wild Coast Toll Road Supply Of Crushed Rock Material

N2 Wild Coast Toll Highway Section 21 between Kulumbe Village km 2150 and the Mtamvuna.

N2 Wild Coast Toll Highway Section 19 between Ndwalane km 7560 and Ntafufu km 922.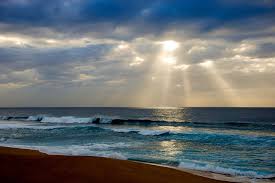 I think back to Ballito in the late '80s early '90s and look at the bustling metropolis it is today.  Yes, it provides work and community, wow has it grown! Even in two years since the road access from Zululand to Maputo in Mozambique has opened up access and work for the local community. The tourists seem to be visiting Ponto d'Oura and Malangane less which means the Vendor market has changed. Maybe for the better, it is still something to consider.
What does your gut feel?
Sources:
L2B
Moneyweb
---
To view more Articles, please visit our Leads 2 Business Blog.
If you are interested in becoming one of our subscribers, please visit Leads 2 Business.
To view notes with screenshots on how to use our website, please visit Leads 2 Business Wiki.
My employment at Leads 2 Business commenced in January 2010, where for two years I worked in the Directory Department establishing a better understanding of construction and where Leads 2 Business fitted in. In February 2012, I moved to the Accounts department where I have been looking after accounts queries and anything related to accounts since then. I have been told by many that I'm resilient, yet caring individual and good to have on "their" side. Calm under pressure, which is quite useful in my line of work. I am proud and honoured to be part of the L2B mothership adding my bit to the greater good. Should you require more information, please do not hesitate to contact me.