Let me quickly start by telling you how far back advertising comes from.
Advertising has been around since the 16th century and will continue to evolve in different ways. It became a major force in capitalist economies in the mid-19th century, based primarily on newspapers and magazines. In the 20th century, advertising grew rapidly with new technologies such as direct mail, radio, television, the internet, and mobile devices. So why would you not advertise, if companies have done so for so long?
No matter how big or small, successful, or seasoned, your business may be, there is no excuse why a business should not advertise on a consistent basis, it is an incredibly effective and powerful way to spread informative awareness increasing the loyalty of existing customers, replacing lost customers and encouraging existing customers of your brands, products, or services. This will always be an important element of business success and by staying on top of the trends, utilizing your knowledge, and being consistent, your business should always see results from your efforts.  Indirectly, advertising helps you grow word-of-mouth referrals.
As you all know, we are internet-based, and provide Tender and Project information in the Construction, Mining, and Industrial industry. Advertise in your industry, especially now, to give your customers peace of mind that you are still around.
Advertising for your Brand with Leads 2 Business
Let the Advertising do the work for you!
Create brand awareness within a specified market and get on with the business of marketing business!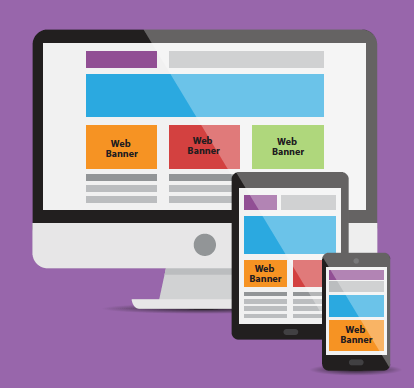 Drive targeted Construction leads to your Website.
Be Seen, Be heard!
Let your Adverts Speak for you
Achieve effective results on our advertising platform.
The Solution
Drive home a powerful marketing message to a focussed audience. Create and maintain, awareness of products and services in your business portfolio, with peace of mind that you are reaching out a directed avenue within the construction sector.
Repetitive branding works and we're flexible. Use our advertising banner for new product launches, industry specials or to introduce your service offerings.
You will not get a better-targeted market!
We will design a customised animated banner, with quarterly updates to keep them fresh and interesting.
With a click-through link to your website, we will ensure you capture the attention of your audience, getting more business leads, because that's what we do at Leads 2 Business!
Support
We take a proactive approach to support, if we receive notification of an email problem from your ISP, we will contact you to sort it out.
We offer Online support via live help. If there is a feature you need assistance with or a query you need to raise, we are only a click or a call away.
The Benefits
| | |
| --- | --- |
| 1. Reporting for your ROI | Reporting function establishes banner response, allowing you to shape your campaign thereby reducing your ad spend and accelerating your ROI |
| 2. Targeted Exposure Working for your Brand | With your banner on our site, your company receives additional, targeted exposure from the South African Marketplace that reinforces your brand. |
| 3. Repetitive Reinforcement | Customised content creates daily interaction between emails and your brand. |
| 4. Niche Exposure | Your brand will be displayed to construction industry professionals and decision-makers. |
| 5. Industry Specific | Every recipient of our daily emails is involved in the construction industry and has specifically requested to receive that industry information. |
| | |
| --- | --- |
| | Measurable return in investment. |
| | Focus on your sales and let your banner advert do the marketing for you. |
| | Repetitive branding to the industry will get highly qualified sales leads. |
| | Using banner adverts promotes increased business returns. |
| | Advantageously expose your website or company name right where you want it on our website. |
| | Highly qualified sales leads for your team. |
Do not hesitate, contact us now, to help you get your brand noticed in your Industry.
---
To view more Articles, please visit our Leads 2 Business Blog.
If you are interested in becoming one of our subscribers, please visit Leads 2 Business.
To view notes with screenshots on how to use our website, please visit Leads 2 Business Wiki.
My journey started in 2015 with Leads 2 Business, as an Account Executive, and gradually grown to take the role of being the Client Liaison Officer (CLO) since 2018. Assisting in the delivery of our services and insuring our clients expectations and requirements are exceeded.