Precious Gems and Stones in South Africa


Not the usual blog you would find in our industry. Just a tad different with interesting thoughts and insights you might not have ever thought about before.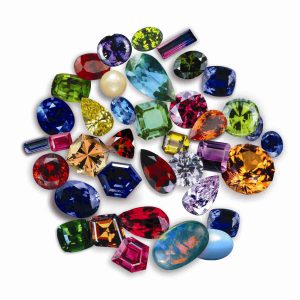 All the bright images of these "bling's" comes to mind from beauty and great riches for so many centuries.
Come to think about it gemstones have long fascinated the human population. Not only to be used as investments by the rich, who used to show off the red rubies, shiny diamonds or the enormous emeralds to display wealth, status and power owned only by the royalty. People have treasured gems for many reasons throughout history.
Believe it not, the gems and stones inspired myths, curses and has been used as medicine before. Religious symbols, amulets and good-luck charms are one of the most known reasons today. Ancient people believed that certain gems would protect them from misfortune, illness and unhappiness. All the gemstones we so greatly treasure and admire come from various depths and locations in the earth's crust.
I can write forever and a day about all the different stones and gems and all the superstition symbols of hope, luck, and many more. But can't help myself to name the most obvious.
The number twelve is common in gem lore. Twelve gems that represented the twelve tribes of Israel were set in the breastplate of Aaron, the first high priest of the Hebrews. Among Christians, symbolic gems represented the twelve apostles.
The Twelve Tribes The Twelve Apostles
1. Levi, garnet Peter, (Jasper)
2. Zebulon, diamond Andrew, (Sapphire)
3. Gad, amethyst James, (Chalcedony)
4. Benjamin, jasper John, (Emerald)
5. Simeon, chrysolite Philip, (Sardonyx)
6. Issachar, sapphire Bartholomew, (Sard)
7. Naphtali, agate Matthew, (Chrysolite)
8. Joseph, onyx Thomas, (Beryl)
9. Reuben, sard James the Less, (Topaz)
10. Judah, emerald Judy, (Chrysolprase)
11. Dan, topaz Simon, (Hyacinth)
12. Asher, beryl Judas, (Amethyst)
In addition, gems have long been associated with the signs of the zodiac and with the sun, moon, and planets.
Signs of the Zodiac
Aries the ram, (Bloodstone)
Taurus the bull, (Sapphire)
Gemini the twins, (Agate)
Cancer the crab, (Emerald)
Leo the lion, (Onyx)
Virgo the virgin, (Carnelian)
Libra the scales, (Chrysolite)
Scorpio the scorpion, (Aquamarine)
Sagittarius the archer, (Topaz)
Capricorn the goat, (Ruby)
Aquarius the water bearer, (Garnet)
Pisces the fishes, (Amethyst)
Did you know that the most expensive gemstone ever sold was the Pink Star Diamond that was sold for $83 million? Also known as the 'Fancy Vivid Pink' diamond, this stunning gemstone was mined in 1999 in South Africa, with a weight of 59.6 carats. Because of the selling price of $83 million, this diamond became the most expensive gem ever sold.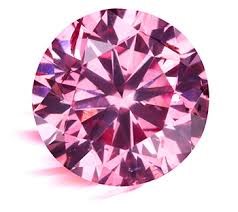 Did you know that Queen Elizabeth crown that she has worn for 63 years also has a diamond in from South Africa? Weighing a breath-taking 3 106 carats, this diamond was discovered in 1905 by Pretoria's Premier Mine inspector, Thomas Wells, who initially mistook it as a piece of glass placed by the miners to prank him.
When its identity was revealed, the diamond was named The Cullinan after the owner of the mine and purchased by the Transvaal government as a gift for King Edward VII. Then plans were made to have the precious diamond shipped to England on a boat, always protected by top security. However, it was later revealed to be an elaborate ruse created to fool any hopeful thieves – the Cullinan was in fact sent to England in the mail, with no security whatsoever.
Did you know in 1867 South Africa's first diamond, later called the Eureka, was discovered on the banks of the Orange River near Hopetown by 15-year-old Erasmus Jacobs. He was playing around on his father's Northern Cape farm at the time and a pretty transparent rock caught his eye. It was a neighbour, Schalk van Niekerk, who identified this 'rock' as a diamond.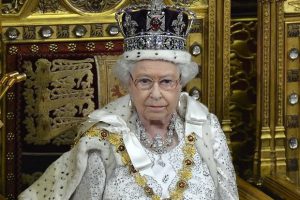 So where do gems come from?
Most gemstones are minerals or rocks and occur in favoured sites in the earth's crust or in the gravels that result from the weathering of rocks. Of the beautifully crystallized minerals that seem useful for gems, only a very few meet the standards and are sufficiently beautiful, durable, rare and large enough to be cut into saleable stones. As a class of natural objects gemstones are exceedingly rare.
About one hundred chemical elements make up the earth. Oxygen and silicon are by far the most plentiful elements in the earth's crust, and they occur in most minerals. In gemstones, they are major ingredients in amethyst, aquamarine, emerald, garnet, peridot, topaz, tourmaline and zircon. Oxygen is a major ingredient in ruby, sapphire, chrysoberyl and spinel.
As a mineral form, certain atoms attract each other and arrange themselves in an orderly geometric pattern called the crystal structure. All mineral crystals have their atoms arranged in some combination of fourteen basic patterns.
Minerals usually occur as crystalline grains in rocks. Because the grains compete with neighbouring ones for very limited space, there usually isn't room for complete crystal shapes to form. Time is another important factor in crystal growth. When molten rock cools quickly, natural glass or tiny crystals form. Slower cooling time gives larger crystals time to grow. Large crystals may form whenever conditions are right. They may grow slowly into open spaces in cracks or hollows in the rocks.
Occasionally, near perfect crystals are found. A mineral's internal atomic structure determines its distinctive exterior crystal shape. Crystal shape often helps identify and distinguish gem minerals from one another.
Today, many gems can be created in laboratories. Synthetic gems have the same chemical composition and physical properties as naturally formed gemstones. A simulated gem may look like a natural gem, but there the similarity ends.
As with other gems, most precious gemstones are minerals. This mineral, however, is a chemical element or compound that forms in nature and possess a unique internal atomic structure, crystal. Minerals usually form because of inorganic processes that occur in rocks.
Furthermore, since mineral deposits can be found all over the world, so can the various gemstones.
In fact, many gems and stones come from South Africa and this is the reason why the industry remains sturdy.
Of some interest is the mining techniques used to procure such brilliant gems.
The following is a list of South Africa gems and minerals listed in our database:
• Chatoyant Quartz
• Enstatite
• Rhodonite
• Grossular Garnet
• Rhodochrosite
• Petalite
• Platinum
• Plasma Chalcedony
• Diamond
• Chrysoprase
• Microcline
• Uvarovite
• Gold
• Zoisite
• Chrysoprase
• Diopside
• Chrysoberyl
• Pyrope
• Phosphophyllite
• Labradorite
• Dravite
• Taaffeite
• Rutile
• Tugtupite
• Lapis Lazuli
• Turquoise
• Sillimanite
• Oligoclase
• Spodumene
• Gypsum
• Tektites
• Shell
If you are interested in buying gemstones in South Africa you need to look out for the following: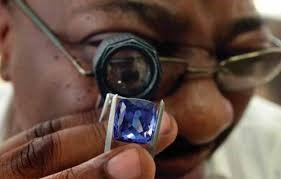 How to buy gemstones in South Africa
1. Look at the background of the seller!
2. Look at the credentials of the seller!
3. Study the gemstone.
4. Is the gemstone from South Africa or not?
5. Check the integrity of the seller.
To view more articles, please visit the Leads 2 Business Blog.
If you are interested in becoming one of our subscribers, please visit Leads 2 Business.
To view notes with screenshots on how to use our website, please visit the Leads 2 Business Wiki.
References:
Cape Town Diamond Museum
Rock Hounds
Touch Gemstones
Gemrock Auctions
Cape Town Magazine
Interflora
Gem5
Diamond Portfolio
SAMAA
My journey started in 2015 with Leads 2 Business, as an Account Executive, and gradually grown to take the role of being the Client Liaison Officer (CLO) since 2018. Assisting in the delivery of our services and insuring our clients expectations and requirements are exceeded.