Using Intelligence in your business approach.
Businesses often make the mistake of surveying their marketing landscape and assuming what works now will work in 5 years' time. Economic fluctuations continuously occur and these will affect spending. An economic downturn means fewer opportunities with the same number of competitors.
Gaining competitive advantage means having clear objectives:
Streamline your approach; know your industry, know your competitors, have solid knowledge of your company's strengths and points of differentiation.
Be flexible; regularly assess industry movements, use available information and align your strategies to fit current trends.
Plan ahead; determine which areas to focus on and ensure you are prepared to respond to the inevitable challenges.
Tracking trends and fluctuations give you a steady overview of your corporate landscape, utilise the data to allocate necessary time and resources to the areas that will grow your business.
Using our construction leads platform, we've given a breakdown of tenders for each of South Africa's provinces, including the most populated tender types: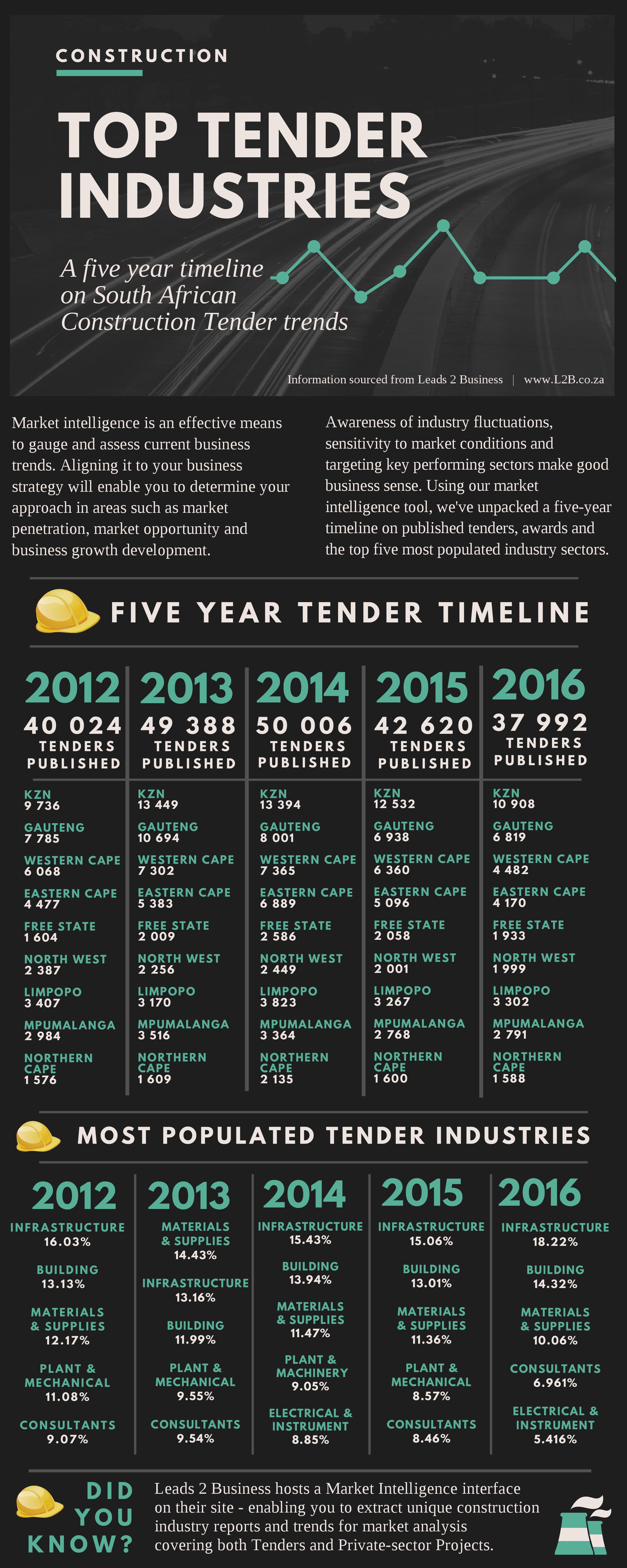 If you are interested in becoming one of our subscribers, please visit our website.
To view notes with screenshots on how to use our website, please visit our Wiki site.
To view more articles, please visit our blog.
Google+