Is your BBBEE Grading impacting your Business?

What is the meaning of BBBEE?
Broad-Based Black Economic Empowerment (BBBEE or B-BBEE as written by the South African government) is a form of economic empowerment initiated by the South African government in response to criticism against narrow-based empowerment instituted in the country during 2003/2004. It has been said that "B-BBEE legislation is the most significant piece of legislation affecting South African business today".
The Broad-based Black Economic Empowerment Act 53 of 2003 affects all business and individuals in South Africa. It is not only vital for the country's integrated prosperity, but a catalyst for economic growth. It makes sense to ensure that your BEE rating is as high as possible. Government has taken small and medium-sized businesses in consideration with the development of BBBEE legislation.
You have to be BBBEE compliant to be able to do business in South Africa. One of the 7 elements of the BBBEE scorecard is preferential procurement and supplier development. This is the element that carries the most weight (nearly 40%). If you procure from other entities that are BBBEE compliant your BBBEE score increases. One can see the trickledown effect from suppliers to government down to their suppliers. Once again the goal is to try and achieve a level 4 as this gives you 100% contribution towards preferential procurement.
BBBEE makes it possible for the business to get access to contracts.
BBBEE can help the business to achieve its social responsibility towards the community
BBBEE can result in the acquiring of new customers for the business.
BBBEE can lead to new innovative ideas with the input of the empowering partner.
BBBEE makes it possible for the business to invest in affordable skills development for employees.
The challenge is to improve on your B-BBEE activities and score each year. If your annual turnover is between R 10 million and R 50 million you are defined as a Qualifying Small Enterprise (QSE).
The Generic Scorecard includes all seven B-BBEE Elements, namely: Ownership, Management Control, Employment Equity, Skills Development, Preferential Procurement, Enterprise Development, Socio-Economic & Sector Specific Contributions.
How is BEE Compliance Expressed and what Level is considered Compliant?
| | | |
| --- | --- | --- |
| BEE CONTRIBUTION LEVEL | SCORECARD POINTS | PROCUREMENT RECOGNITION |
| 1 | 100 or above | 135% |
| 2 | 85 to 99.99 | 125% |
| 3 | 75 to 84.99 | 110% |
| 4 | 65 to 74.99 | 100% |
| 5 | 55 to 64.99 | 80% |
| 6 | 45 to 54.99 | 60% |
| 7 | 40 to 44.99 | 50% |
| 8 | 30 to 39.99 | 10% |
| Non Compliant | < 30 | 0% |
The codes define three types of companies;
EME below R10 million
EME – exempt micro enterprise – a company that has an annual turnover of less than R10 million. These companies are automatically given a BEE score of 65 points (level 4), and if majority black owned, level 2 and if 100% black owned, level 1
QSE between R10 million and R50 million
QSE – Qualifying Small Enterprise – an enterprise with an annual turnover of between R10 million and R50 million. The QSE will need to fill in a scorecard but use slightly easier targets.
Generic above R50 million
Generic – all companies with a turnover above R50 million per annum.
Benefits of B-BBEE for business
Your clients will know that you are doing whatever it takes to stay ahead in your business – that you mean business and that you are look to them to support your efforts.
You will have a clear picture of what types of supplier you have. A rating would give you leverage to be able to negotiate better discounts, etc. Supplier analysis will assist with your procurement policy development.
Your image will be enhanced by your demonstration of leadership in your industry – be perceived as in step with development initiatives.
By focusing on HR development, enterprise development and BEE, you will demonstrate commitment towards the social, educational and economic developments in the community in which you operate.
Attempt to increase your develop your employees' skills and potential development as well as your BEE ratings enhance fair and progressive employment practices.
Your staff will see what you are doing, which will boost their morale.
The sooner your business is rated, the sooner you will understand how to develop a BEE strategy to increase your annual BEE rating. Your BEE strategy should form part of your company's overall strategy plan.
BEE can also be a marketing tool. As a client of BEE Empowered, your company's name will be listed on our website's BEE directory and will be available to all those searching for BEE-compliant suppliers.
Don't get left in the dark. 
A level one contributor is the highest achievable status and the lowest level of BEE compliance is level eight. The higher the BEE status level, the stronger a company is in relation to its competition.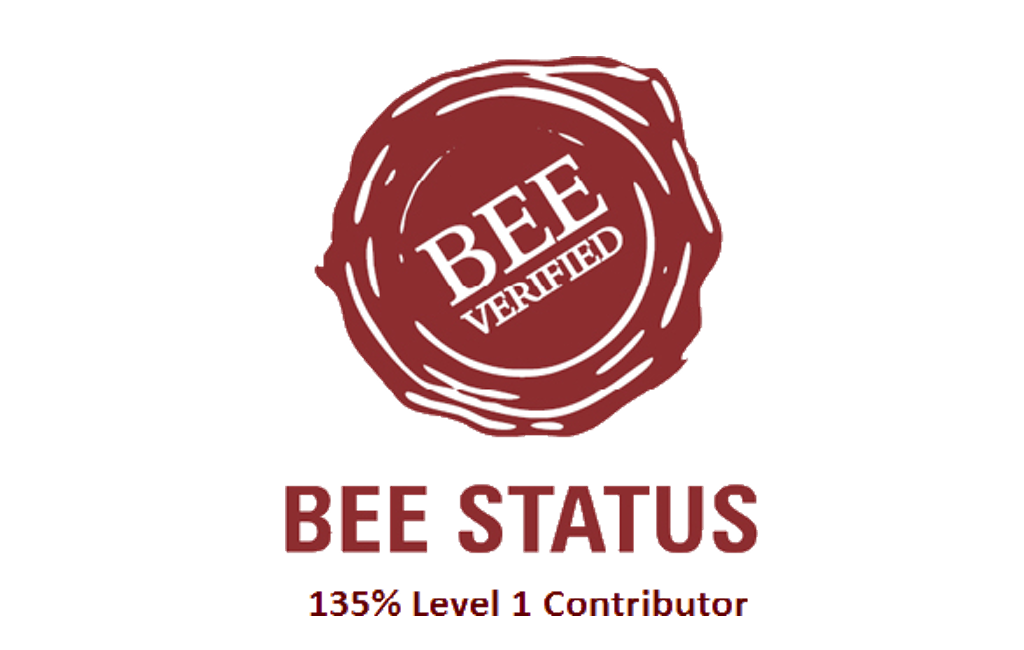 Sources: BeEmpowered

If you are interested in becoming one of our subscribers, please visit Leads 2 Business.
To view notes with screenshots on how to use our website, please visit Leads 2 Business Wiki.
To view more Events, please visit our Leads 2 Business Blog.
I started at Leads 2 Business in January 2010 (11 Years ago). I am presently an L2Q Assistant. Started in the Daily Tenders Bills department and worked my way up to the L2Q department working the bills.