Are you looking for a Future-Ready, an API that will interface our data with your CRM? View our infographic on L2B Unplugged and Subscribe today to take advantage of all the benefits.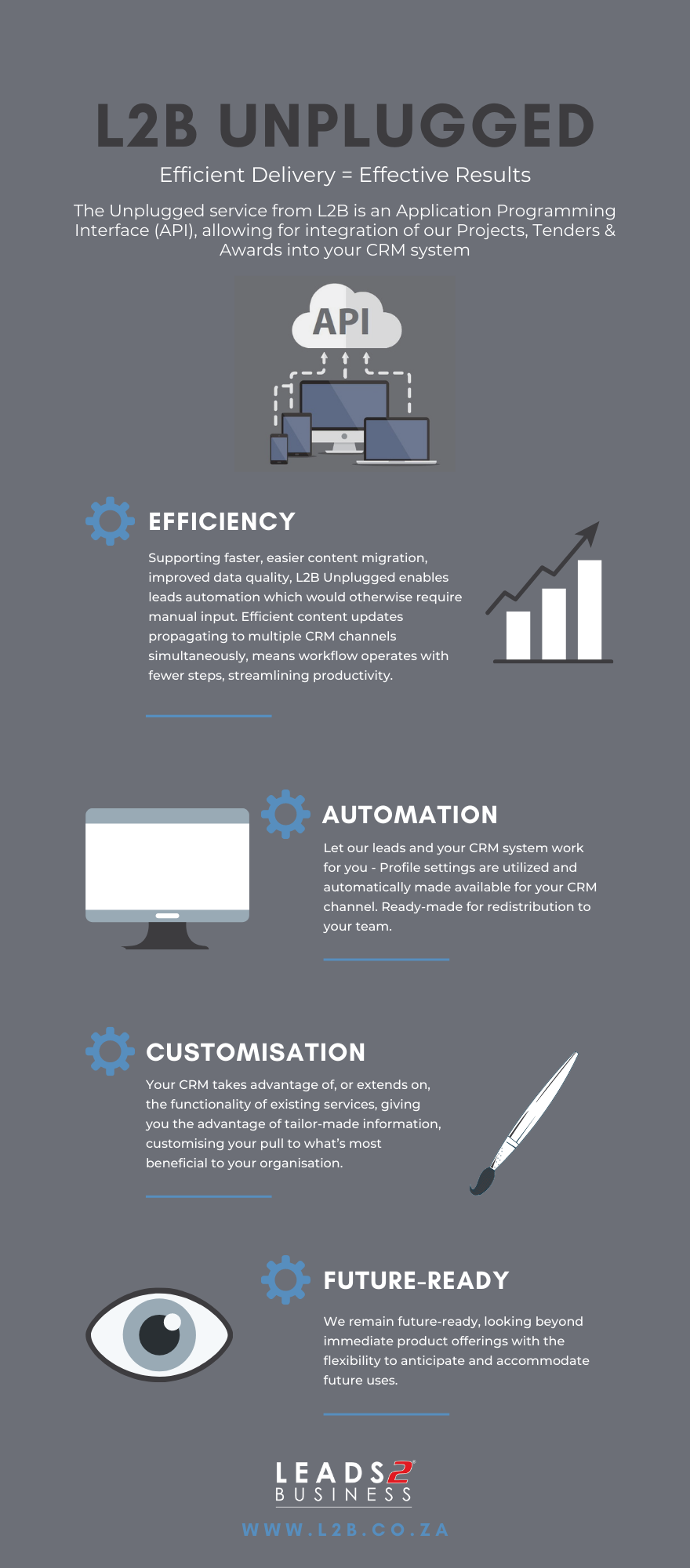 ---
To view more Articles, please visit our Leads 2 Business Blog.
If you are interested in becoming one of our subscribers, please visit Leads 2 Business.
To view notes with screenshots on how to use our website, please visit Leads 2 Business Wiki.
Millennial Mom + wife living the hash-tag life. Reach out if you want to talk: L2B, social media, construction, technology, marriage, parenting, shoes, dachshunds, popular culture or travel.