Get tender opportunities for your business through our extensive resource of online tender notices.
Leads 2 Business provides a cost-effective and time-saving solution that is available to you without the overhead of a research team or subscriptions to multiple tender resources. Our scalable subscription packages mean that whether you are starting out small or an industry giant, we have a solution that suits the scope of your business needs.
View our infographic on How to make the most of our Tenders and Subscribe today to take advantage of all the benefits.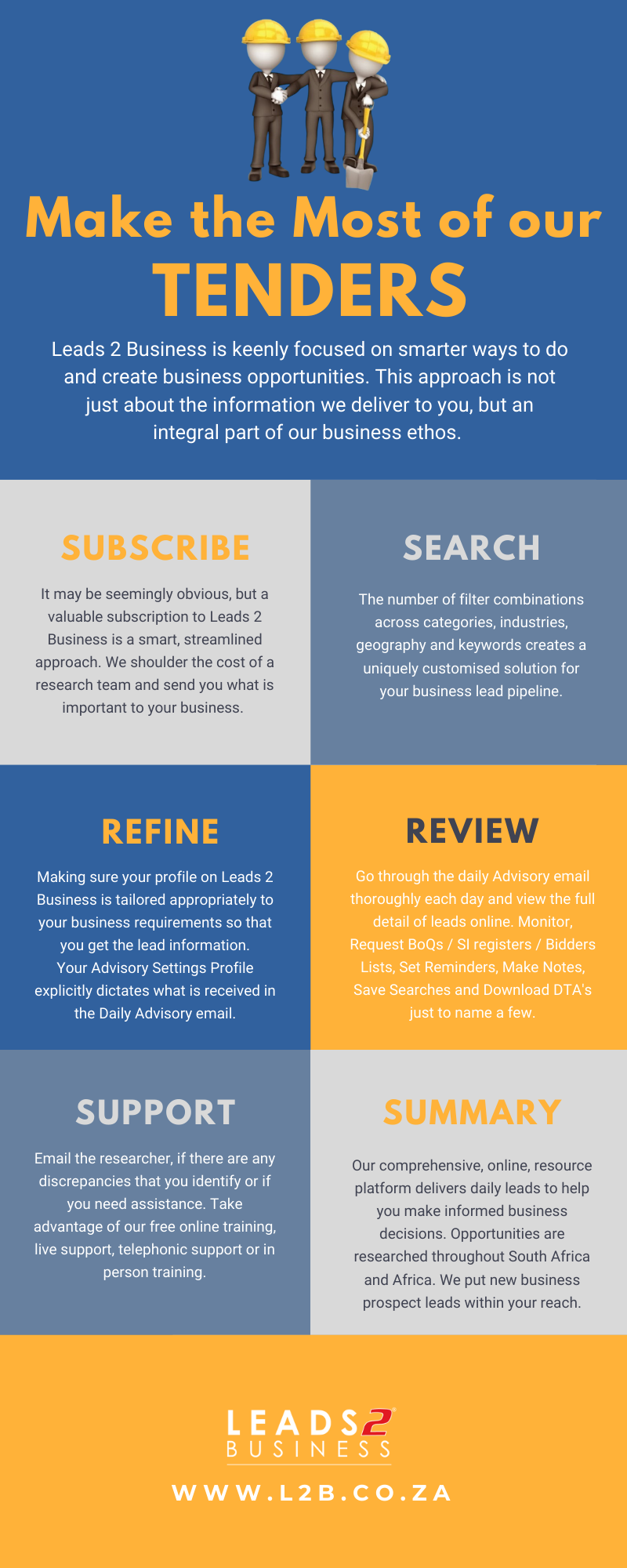 ---
To view more Articles, please visit our Leads 2 Business Blog.
If you are interested in becoming one of our subscribers, please visit Leads 2 Business.
To view notes with screenshots on how to use our website, please visit Leads 2 Business Wiki.
Millennial Mom + wife living the hash-tag life. Reach out if you want to talk: L2B, social media, construction, technology, marriage, parenting, popular culture and travel. Remember: If You Fail - Fail Forward