How to build customer relationships in your business


Building Customer Relationships is one of the most important things for your business… How do customer relationships drive your business?
Powerful relationships don't just happen from a onetime meeting or networking event. You need a plan of action to make those connections grow and work for you and your company.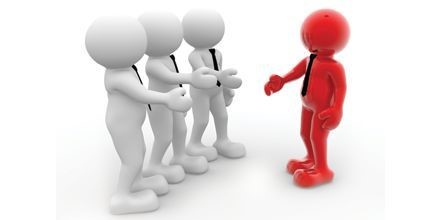 Let's take a look at a few fundamental steps in order to achieve this.
1. BUILD YOUR NETWORK
➔ Turn contacts into clients.
➔ Add value to the relationship.
➔ Exceed clients' expectations by under promising and over delivering.
➔ Form personal relationships.
2. COMMUNICATION IS KEY
➔ Relationships have a short shelf life. No matter how great your first impression on someone is, no one will remember everyone they meet.
➔ Make contact immediately by setting a follow email or message and stay in touch. No one can forget someone they hear from often, eventually they will remember you and when they need your services, you will be the first one they think of.
3. MARKETING
➔ Your brand and marketing make a promise about customer experience and your service/product, so it is crucial to deliver on that.
➔ Build your relationship. Offer interesting and exciting services/products and information.
➔ Entice clients, leave them wanting more.
4. REWARD LOYAL CLIENTS
➔ By giving back to loyal clients you encourage them to continuously work with you.
➔ Stay in touch, follow up on services and offer specials.
➔ If you do not keep in touch, your competitors will.
➔ Serving is the new selling.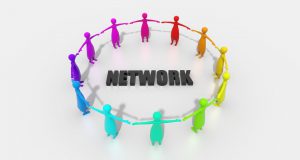 5. REFFERALS/ WORD OF MOUTH
➔ With happy clients come referrals, Word-of-mouth advertising is important for every business, as each happy customer can steer dozens of new ones your way.
➔ The greatest compliment in business is a referral. We should be thoughtful, have the right motives and be connecting people for the right reasons.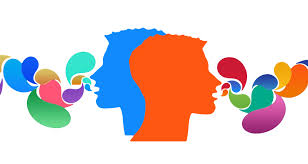 6. REMEMBER, RELATIONSHIPS ARE BUILT OVER TIME
➔ It takes a dedicated amount of time and energy to build good, strong, lasting business relationships today. They don't happen and develop without dedicated and consistent work.
➔ The most important thing is to be conscious of the service/product you are delivering and to deliver it consistently.
➔ Trust is the one ingredient that builds strong, long lasting business relationships. If you put in the time and work, you will be rewarded.
Sources:
https://www.entrepreneur.com/article/77686
https://www.entrepreneur.com/article/282364
https://www.wikihow.com/Develop-a-Relationship-With-a-Customer
https://www.bdc.ca/en/articles-tools/marketing-sales-export/marketing/pages/importance-building-customer-relationships.aspx
https://www.crazyegg.com/blog/customer-relationships-boost-retention
https://www.business.com/articles/6-key-tactics-for-building-strong-customer-relationships
If you are interested in becoming one of our subscribers, please visit our website.
To view notes with screenshots on how to use our website, please visit our Wiki site.
To view more articles, please visit our blog.
I started working for Leads 2 Business in May 2012 as an Account Co ordinator and more recently the Deputy Head of Department for the Telesales team. I schedule appointments for the Account Executives with potential clients.