Giving it Horns: Social Responsibility to Rhino's

To start off our 2016 Blog Journey we're 'Giving it Horns' in the form of Social Responsibility to Rhino's.
I'm sure most of us are aware of issues surrounding Rhino poaching and the fact that these beautiful animals are on the brink of extinction but what are you as an individual or company doing in response to these threats? Are you Socially Responsible to Rhino's?
Did you know?
World Rhino day is on 22 September
The full name for Rhino is actually Rhinoceros
There are 2 species of African Rhino (White & Black)
[tweetthis]Rhino's can gallop up to 48 km's per hour[/tweetthis]
The Black Rhino population has decreased by 97.6% since 1960
[tweetthis]The Rhino's current conservation status is Critically Endangered[/tweetthis]
Rhino's have poor eyesight
Rhino's have a Life Span of 35 to 40 Years
Rhino's are considered 'Mega-Herbivores'
A Rhino's Gestation is 16 Months
1kg of Rhino horn can fetch up to 1 million rand or more
[tweetthis]Adult Rhino's have no natural predators, except for man[/tweetthis]
What does it mean to be Socially Responsible?
Social Responsibility means that people and companies behave with ethical sensitivity toward social, cultural, economic and environmental issues. The benefits of being socially responsible are a positive impact on development, business and society ultimately leading to a better future.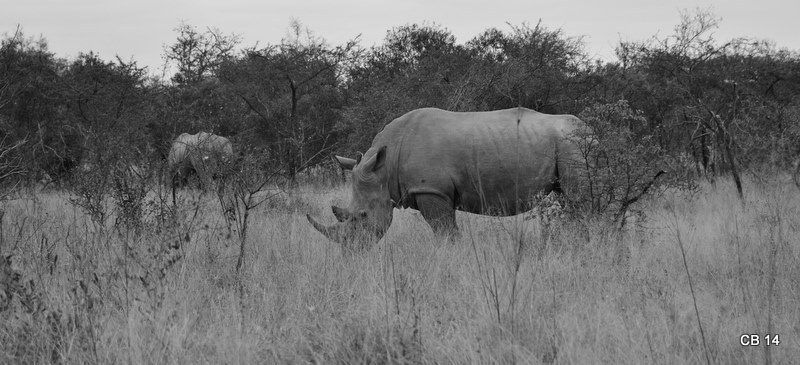 Why become Socially Responsible to Rhino's?
Conservation – When Rhino's are protected, many other species (birds, reptiles, fish, insects and vegetation) that interact with Rhino's are also protected.
Tourism – In the wild, Rhino's attract tourists as they are one of the "Big Five". Eco-tourism relies on tourists wanting to see the Big 5 which would be 4 without the Rhino.
Educate & Spread Awareness – The more people learn and spread their knowledge about Rhino's, the better it will support the cause.
Eco-system Balance – Everything revolves around balance and all species are intricately connected. Rhino's being 'mega-herbivores' fulfill many important roles in the ecosystem. Rhino's eat an average of 23.6 kg a day and their dung piles can be 5 meters wide and 1 meter deep. That's a large amount of trimming and fertilizing!
How to become Socially Responsible to Rhino's?
Get Social about your concern for the Rhino's. The more people who highlight the cause the more it will lead to initiatives to protect, save, prevent and secure the survival of our Rhino's. It's as easy as: read, share and comment.
Interact with Government and local Wildlife Conservation Organizations and put pressure on them to advocate Rhino Conservation and Laws that can contribute to the cause. When traveling share your concerns with local travel agencies and encourage them to do the same with Government and Tourism Organisations.
Volunteer for Rhino Conservation Organisations. Web Links can direct you to volunteer opportunities.
Donate to your Rhino Conservation Organisation. Pick Organisations where 100% of your donation goes to save Rhino and is not diluted by admin fees and other sundries.
Get involved with local Fund Raising activities that donate proceeds to Rhino Conservation.
Support Companies who support Rhino's like Leads 2 Business. As a socially responsible individual you can demand that companies become more socially responsible by supporting companies who are already socially responsible.
However you show your Social Responsibility to Rhino's, make sure you Give it Horns!
Help Leads 2 Business raise awareness: Check out our Heart of a Ranger video here. Like, comment, share, re-tweet.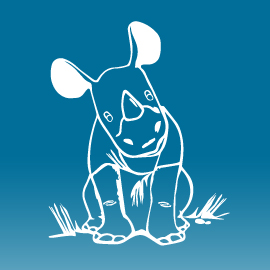 Further Reading:
http://www.worldwildlife.org/species/Rhino
http://www.worldwildlife.org/pages/Rhino-facts-and-species
http://www.stopRhinopoaching.com/statistics.aspx
http://www.news24.com/Africa/Zimbabwe/surge-in-poaching-sees-50-zimbabwe-Rhino's-killed-20160110
http://www.earthtouchnews.com/environmental-crime/illegal-trade/top-10-shocking-figures-of-the-illegal-Rhino-horn-trade
http://www.expressoshow.com/articles/10-Realistic-Ways-To-Save-The-Rhino?articleID=4090
To view more articles, please visit our blog.
Millennial Mom + wife living the hash-tag life. Reach out if you want to talk: L2B, social media, construction, technology, marriage, parenting, shoes, dachshunds, popular culture or travel.