"Gandaganda Matiyo, Gandaganda Matiyo!"

A typical child that grew up in a township like myself would remember this rhyme when spotting a Gandaganda.
Okay, today's blog's focus is not only on the Gandaganda (Tractor) but on All Heavy Plant and Machinery or better known as "Heavy Duty Vehicles" i.e. Heavy Trucks, Construction Equipment, Heavy Vehicles and Heavy Hydraulics, (things one would not normally think of if you're not exposed to the construction industry).
These Machines can be referred to as a Foundation to any building structure from conceptual stages right until completed. I say so because of its involvement in the process from ground works until we see the beauty of the structure. With the growing industrialization of Construction works, the role on site, equipment and machineries is vital in achieving productivity and efficiency. This making the works seem much simpler while reducing the amount of manual labour.
The use of heavy equipment has a long history: The ancient Roman engineer Vitruvius (1st century BCE) gave descriptions of heavy equipment and cranes in ancient Rome. The pile driver was invented around 1500. The first tunneling shield was patented by Marc Isambard Brunel in 1818
From this Gandaganda,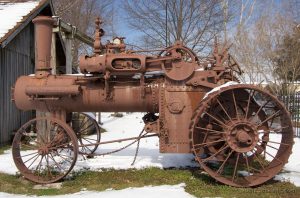 To this.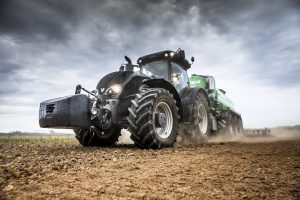 Heavy equipment is used in different ways and can be divided into four major components:
• Earth – moving Equipment
• Construction Vehicles
• Material Handling
• Construction Equipment
There are several variations of construction equipment, but the ones listed below are the most commonly used by contractors.
1.Excavators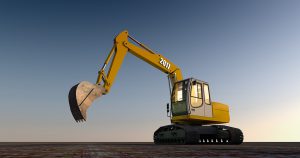 Excavators are large construction equipment that can be available over wheels or tracks.
Functions: Material handling, digging of trenches, holes and foundations, Brush cutting with hydraulic attachments, Demolition, Rough grading, Heavy lifting and pipe installation, Mining and River dredging
2.Backhoe Loaders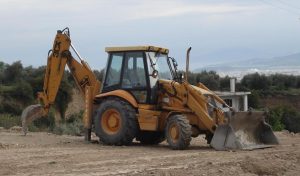 Backhoe loaders are very similar to tractors with a slight difference: They contain an adjustable shovel in front and a small bucket at the back used for digging.
Function: They can move dirt, backfill, dig trenches and place smaller pipes into place. One of the best attributes of backhoe loaders is that they are tyre mounted and they can be used in urbanized areas and patios. The bucket in the back can be modified using different attachments allowing you to dig trenches of different widths.
3.Bulldozers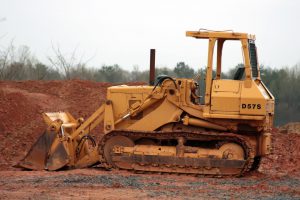 Bulldozers have a wide flat blade in front that can be operated using two hydraulic pistons allowing the blade to be moved in limited angles or depths
Function: They are normally used to push piles of earth and for rough/fine grading depending on the size of the bulldozer. Its weight can be used to crush larger boulders among other actions.
4.Asphalt Paver
Asphalt Paver is a piece of construction equipment used to lay asphalt on roads, bridges, parking lots and other such places.
Function: It lays the asphalt flat and provides minor compaction before it is compacted by a roller.
Now when you see a Gandaganda, or such machines as mentioned above, respect them and the people sitting behind them, as the world is a beautiful place because of their existence!!
"Gandaganda Matiyo,Gandaganda Matiyo!"
If you are interested in becoming one of our subscribers, please visit our website.
To view notes with screenshots on how to use our website, please visit our Wiki site.
To view more articles, please visit our blog.
I have been working at L2B since March 2014 and my current position is Content Researcher - Africa Department and Classy is the best word that describes me.