Who's who in your Industry? This week we are featuring WBHO, Gauteng. Nelius Smith is Civil Engineering Estimator for the Roads & Earthworks Division of WBHO and you can read what he has to say here…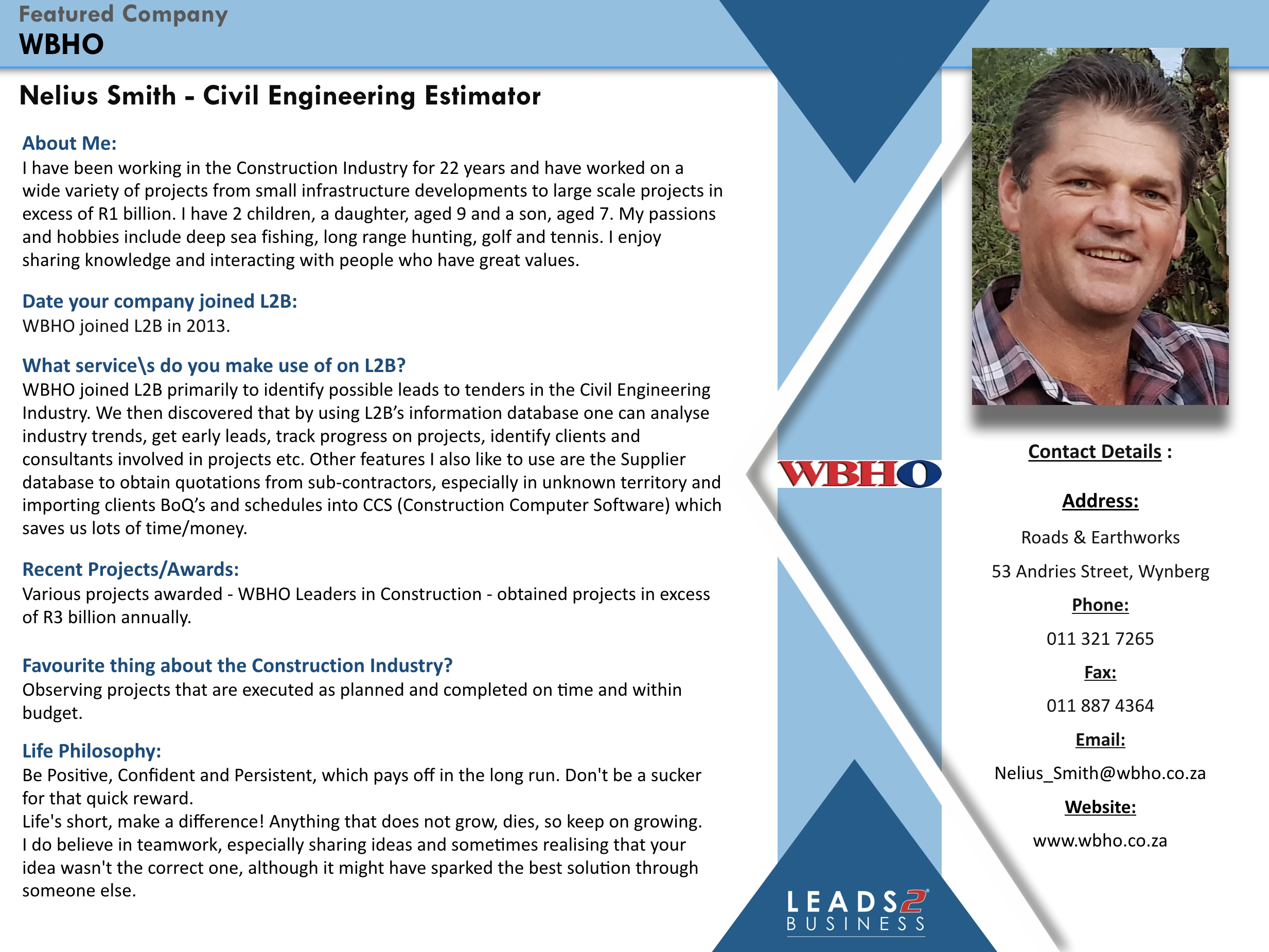 ---
If you are interested in becoming one of our subscribers, please visit Leads 2 Business.
To view notes with screenshots on how to use our website, please visit Leads 2 Business Wiki.
To view more Events, please visit our Leads 2 Business Blog.
Please follow and like us:
: I started working at Leads 2 Business in February 2014 till now, I'm an L2Q Account Executive and deal with Main Contractors. Leads 2 Quotes is my main focus and the growth of the sales in L2Q.